Published 09-17-20
Submitted by Reuters Events Sustainable Business
Equality issues have reached a tipping point. The internal goals that companies set and communicate on diversity & inclusion must translate into external societal change, that's the only way business can make an impact when talking about social equity. Companies cannot just have a stance they must now act and there must be change.
 
View the full agenda and speaker line up here

Key sessions driving the dialogue:
Social Justice Keynote: Ensuring an Inclusive Recovery
Societal injustices and climate change are intrinsically linked, global warming only increasing inequalities worldwide. We have a generational opportunity to help build a greener and more just economy. To ensure this happens we must not make the mistakes of the past, there cannot be a green divide. Understand how to create an inclusive solution that connects the dots on social and environmental justice

Corporate Activism: Time to Take a Stand
Businesses have been increasingly embracing what is known as brand activism – taking a stand on social, environmental, or political issues. Now is the time for businesses to take the lead on key issues and drive real change within communities and across borders. Hear how to navigate this challenging approach and the benefits of doing so

Diversity & Inclusion Keynote: Building a More Civil and Just Society
Companies need to draw long-term plans for social inclusion and racial equality that go beyond announcements and new initiatives. Businesses must ask themselves tough questions and be open and honest about what they find – only then can we start to deliver real change
View the full agenda here
 
Best regards,
Ed

For more information please contact Ed.Long@thomsonreuters.com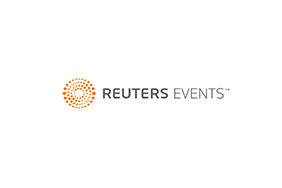 Reuters Events Sustainable Business
Reuters Events Sustainable Business
Reuters Events Sustainable Business has a mission to help businesses around the globe do the right thing by their customers and the world. We believe this is not only how to guarantee a future for all, but makes good business sense. We serve CSR, compliance, risk and governance communities with topical and insightful business intelligence and meeting places.

We provide business intelligence to more than 3,000 multinational companies every year. Our customers are also NGOs, think-tanks, academia, governments and consultancies. We publish the leading responsible business magazine, website, and research reports. Our conferences are widely recognised as the best in the field.
More from Reuters Events Sustainable Business