Published 09-11-20
Submitted by International Olympic Committee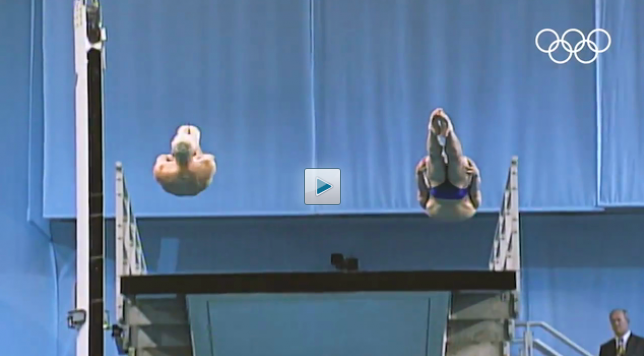 Since retiring from competitive diving, Olympic medallist Leon Taylor has become a huge advocate of physical and mental wellness and is now helping people all over the world to improve their health, happiness and performance through the Olympian & Paralympian Online Experiences available on Worldwide Olympic Partner Airbnb's platform.
International Olympic Committee news
BOOK AND JOIN THIS EXPERIENCE WITH LEON
It takes more than a strong body to make it to the Olympic podium; a strong mind is essential too – just ask Leon Taylor. The British diver – who won a silver medal at the Olympic Games Athens 2004 alongside synchronised 10m platform partner Pete Waterfield – attributes much of his success to the mental tools he learnt from working with sports psychologists throughout his career.
"I was very fortunate to work with top practitioners in all areas, particularly sports psychology," he explains. "I've always been fascinated in this notion of mindset and, over the years, I learned fantastic tools, such as visualisation, breathing exercises and self-meditation practices. You need those to perform at the highest level under untold pressure. The edge of a 10-metre diving board with 15,000 people staring at you, and you've got 1.5 seconds to get it right – to perform under that pressure, there's a lot that you need to work on from a mental fitness point of view."
Having seen the benefits that these mental tools brought to his sporting performance, which included winning medals at world and European championships, Taylor is now eager to share what he has learnt with others, enabling them to reach their own potential too – be it in sport or just life in general. And in order to reach as wide an audience as possible, he has begun offering a Mindset and Movement Masterclass through the IOC and Airbnb's Olympian and Paralympian Experiences, combining the mental tools he learnt during his career with a high-intensity interval training (HIIT) workout that aims to get your body moving and your blood pumping.
"I want to support people in thinking better, moving better and ultimately feeling better," explains Taylor. "So, my Mindset and Movement Masterclass entails a combination of things. We explore a mindset coaching tool that I used as an athlete, which helps people manage stress, anxiety and uncertainty. We then go into the movement part, with a mobilisation warmup and some high intensity work, which is tailored to everyone's level. I then add in a lovely cool down and a guided relaxation. So, it's the full package for people and they end up leaving refreshed, re-energised, and ready to take on whatever else their day has to throw at them."
As a workout for both mind and body, Taylor believes his sessions can help people improve not only their health, but their happiness too.
"The benefits of moving are untold," he says. "Changing our physiology changes our state, boosts our mood, improves our physical health and prevents diseases. There are so many important things that we can do for our health and our wellness and also our mental health. And that's something that I'm a huge advocate of. This combination of physical movement and mental practices is something that I'm really proud of, and that I'm delighted to share."
And with the world still coming to terms with the impact of the COVID-19 pandemic, Taylor believes there's no better time for people to be focusing on their overall physical and mental health, with the 42-year-old hoping that his Mindset and Movement Masterclass can play a role in helping them cope with the current situation.
"When the pandemic hit, I was really struggling to figure out how I could contribute," he explains. "The pandemic has hit everyone hard financially, emotionally, mentally, as well as physically. People are stuck at home, they're stuck behind their desks, they're not able to move. So, I wanted to offer something online that was going to support people through this very challenging time. At the moment, we're all looking for new ways of improving our health, our happiness, and our performance. And using this online platform, through Airbnb and the IOC, has given me a great opportunity to access people who I wouldn't normally be able to connect with and reach even more people. It's given me a really strong sense of purpose and it's so pleasing to hear that people are getting so much out of it and it's helping them navigate these uncertain and challenging times."
As well as benefiting their physical and mental wellbeing, Taylor believes that Online Experiences such as his can provide a vital platform for connecting people at a time when social distancing, lockdowns and quarantines have separated us like never before.
"I always used to shy away from virtual offerings," he explains. "I used to think they'd never be the same as in-person, and they're not, but even connecting in a virtual setting can make a huge difference to people's wellbeing. Of course, you can go online and find a pre-recorded workout, but joining an Experience like mine means you're sharing it with other people and that's a great thing. If you're doing burpees and you know there are nine other people doing them with you, it motivates you and makes them a little bit easier to endure."
The pandemic has already been a busy time for Taylor. While he would normally be travelling regularly for work as a public speaker, mentor and commentator, he has instead been spending time at home with his new-born son, Ziggy, and is grateful that he has been able to continue working from the comfort of his own living room by hosting his Olympian and Paralympian Experience online.
"I'm a new father, so me being at home and being able to work is even more important now," he says. "This gives me a great opportunity to continue that and to spread my experience and my offerings even further, so hopefully I can make a difference to people's happiness and health."
And the feedback Taylor has received so far would certainly suggest he is making an impact.
"The most rewarding bit of delivering this experience is the feedback from different people," he says. "They're taking what they've learnt and making them daily habits, making a huge difference to their wellness. When people are sharing things that they've enjoyed, things that have made a difference, that makes it so worthwhile for me."
OLYMPIAN & PARALYMPIAN EXPERIENCES
With communities around the world staying at home to protect their own health and the health of others, Olympian & Paralympian Online Experiences developed with Airbnb provide a new way for users to enjoy unique activities – such as workouts and mentoring sessions led by Olympians and Paralympians virtually – and for athlete hosts to share their passion, connect with fans and earn income during the COVID-19 pandemic.
WANT TO CONNECT WITH OTHER OLYMPIANS VIRTUALLY?
Explore all of the Online Experiences hosted by Olympians & Paralympians here. Or are you an Olympian or a Paralympian interested in hosting your own experience? Let us help you get started here!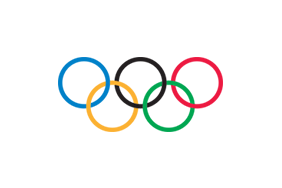 International Olympic Committee
International Olympic Committee
The International Olympic Committee (IOC) is a not-for-profit independent international organisation that is committed to building a better world through sport. It redistributes more than 90 per cent of its income to the wider sporting movement, which means that every day the equivalent of USD 3.4 million goes to help athletes and sports organisations at all levels around the world.
As the leader of the Olympic Movement, the IOC acts as a catalyst for collaboration between all parties of the Olympic family, from the National Olympic Committees (NOCs), the International Sports Federations (IFs), the athletes and the Organising Committees for the Olympic Games (OCOGs) to the Worldwide Olympic Partners, broadcast partners and United Nations (UN) agencies, and shepherds success through a wide range of programmes and projects. On this basis, it ensures the regular celebration of the Olympic Games, supports all affiliated member organisations of the Olympic Movement and strongly encourages, by appropriate means, the promotion of the Olympic values.
More from International Olympic Committee