Published 09-11-20
Submitted by International Paper Company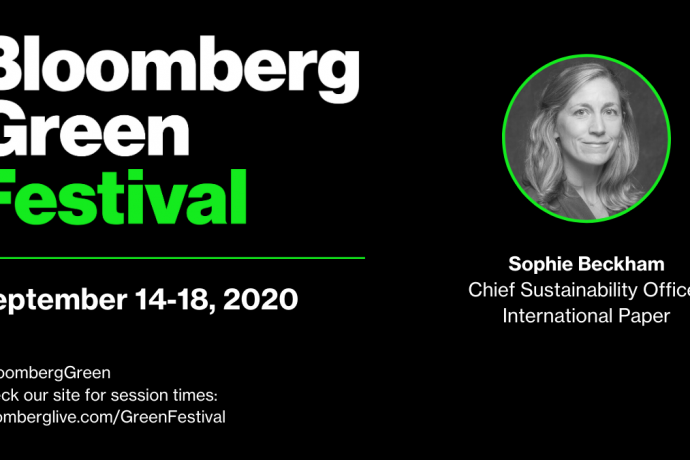 International Paper Chief Sustainability Officer, Sophie Beckham, has been invited to speak at Bloomberg's Green Festival, a new culture-shaping event featuring leading voices working at the edge of change in sustainability. Sophie joins Corey Brinkema, president, Forest Stewardship Council and Lynn Scarlett, chief external affairs officer, The Nature Conservancy,  to co-host the panel, "Building a Forest Positive Future" during the festival's "Sustainable Forests for a Sustainable Future" hour. Kicked off by Carter Roberts, president and CEP, World Wildlife Fund, the session will take a look at all the ways top companies and nonprofits are helping to responsibly manage forests for our collective future.
Built to foster solutions-oriented conversations, the five-day virtual festival features a cross section of visionaries from business, design, culture, food, technology, science and entertainment. Focusing on core issues of climate action, the Green Festival celebrates thinkers, scientists and practitioners leading the way in the climate era.
Sophie will be joining other key speakers at the event, including Bill Gates, co-chair of the Bill & Melinda Gates Foundation and co-founder of Microsoft, Michael Mann, professor of Atmospheric Science and director of Earth System Science Center at Penn State and Ellen Jackowski, chief sustainability and social impact officer, HP.
Learn more and register for Bloomberg's Green Festival here.
About International Paper
International Paper (NYSE: IP) is a leading global producer of renewable fiber-based packaging, pulp and paper products with manufacturing operations in North America, Latin America, Europe, North Africa and Russia. We produce corrugated packaging products that protect and promote goods and enable world-wide commerce; pulp for diapers, tissue, and other personal hygiene products that promote health and wellness; and papers that facilitate education and communication. We are headquartered in Memphis, Tenn., employ more than 50,000 colleagues and serve more than 25,000 customers in 150 countries. Net sales for 2019 were $22 billion. For more information about International Paper, our products and global citizenship efforts, please visit internationalpaper.com. See how we're building a better future for people, the planet and our company at internationalpaper.com/Vision-2030.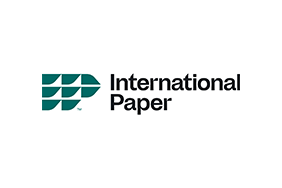 International Paper Company
International Paper Company
About International Paper
International Paper (NYSE: IP) is a global producer of planet-friendly packaging, pulp and other fiber-based products, and one of North America's largest recyclers. Headquartered in Memphis, Tenn., we employ approximately 39,000 colleagues globally who are committed to creating what's next. We serve customers worldwide, with manufacturing operations in North America, Latin America, North Africa and Europe. Net sales for 2022 were $21.2 billion. Additional information can be found by visiting InternationalPaper.com.
About International Paper - EMEA
In Europe, Middle East & Africa (EMEA), International Paper focuses on the production and marketing of fiber-based packaging and pulp, employing approximately 4,200 people. As a leading supplier of high-quality corrugated containers for a multitude of applications, we serve customers throughout the region from our network of two recycled containerboard mills and 23 box plants in France, Italy, Morocco, Portugal and Spain. Pulp production is centered in Gdansk, Poland. Other products available from International Paper in the region include Kraft linerboard and recycled containerboard, as well as pulp.
More from International Paper Company