Published 09-14-20
Submitted by The Soil Health Institute
The Soil Health Institute (SHI), the nonprofit organization charged with safeguearding and enhancing soil health, will host "Achieving Net Zero Carbon Emissions in U.S. Agriculture through Soil Health," September 22, 2020, as part of Climate Week NYC.
Presentations will be given by the Soil Health Institute, Cargill, and Walmart.org that describe the overall strategy and work being conducted that will allow the U.S. agricultural sector to achieve net zero carbon emissions by 2040. The audience (food & beverage companies, policymakers, conservationists, and others) will then engage in a 20-minute discussion period with all speakers.
Presentations will be led by Dr. Wayne Honeycutt, President and CEO of the Soil Health Institute (SHI), who will address the overall strategy, followed by presentations on addressing gaps in effective measurements with Dr. Cristine Morgan, Chief Scientific Officer of SHI, economics with Mr. Ryan Sirolli, the Global Row Crop Sustainability Director for Cargill, new technology that will be both affordable and inform producers with Dr. Dianna Bagnall, Research Soil Scientist for SHI, and farmer education programs with Mr. Leo Pradela, Senior Manager, Natural Capital at Walmart.org. The event will conclude with a 20-minute discussion period for all attendees. 
Registration is free but required for participation. To learn more about the event and to register to attend, visit https://soilhealthinstitute.org/climate-week-reach-net-zero-c/.
For further information about soil health, visit www.soilhealthinstitute.org.
About the Soil Health Institute
The Soil Health Institute (www.soilhealthinstitute.org) is a non-profit whose mission is to safeguard and enhance the vitality and productivity of soil through scientific research and advancement. The Institute works with its many stakeholders to identify gaps in research and adoption; develop strategies, networks and funding to address those gaps; and ensure beneficial impact of those investments to agriculture, the environment and society.
About Cargill
Cargill's 155,000 employees across 70 countries work relentlessly to achieve our purpose of nourishing the world in a safe, responsible and sustainable way. Every day, we connect farmers with markets, customers with ingredients, and people and animals with the food they need to thrive. We combine 155 years of experience with new technologies and insights to serve as a trusted partner for food, agriculture, financial and industrial customers in more than 125 countries. Side-by-side, we are building a stronger, sustainable future for agriculture. www.cargill.com
About Philanthropy at Walmart
Walmart.org represents the philanthropic efforts of Walmart and the Walmart Foundation. By leaning in where the business has unique strengths, Walmart.org works to tackle key social issues and collaborate with others to spark long-lasting systemic change. Walmart has stores in 27 countries, employs more than 2 million associates and does business with thousands of suppliers who, in turn, employ millions of people. Walmart.org is helping people live better by supporting programs that work to accelerate upward job mobility for frontline workers, address hunger and make healthier, more sustainably grown food a reality, and build strong communities where Walmart operates. To learn more, visit www.walmart.org or connect on Twitter @Walmartorg.
###
For more information, please contact:
Wayne Honeycutt President and CEO
Phone: 202-309-6290
Fax: 919-878-3939
Camille Hesterberg Communications and Administrative Specialist
Phone: 919-230-0303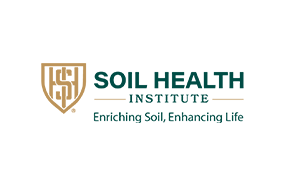 The Soil Health Institute
The Soil Health Institute
About the Soil Health Institute
The Soil Health Institute is a global non-profit with a mission to safeguard and enhance the vitality and productivity of soil through scientific research and advancement. We bring together leaders in soil health science and the industry to help farmers, ranchers, and landowners adopt soil health systems that build drought resilience, stabilize yield, and benefit their bottom line.

The Institute's team of scientists, holding doctorates in various soil science and related disciplines, has developed highly effective soil health targets and standardized measurements to quantify progress at achieving regenerative and sustainable agricultural systems, and leads the cutting-edge fields of carbon sequestration and decoding the soil microbiome.

Healthy soils are the foundation for rejuvenating our land. Together, we can create a secure future for all, mitigate the effects of climate change, and help agriculture and organizations meet production and environmental goals at scale.

Visit soilhealthinstitute.org to learn more and follow us on LinkedIn, Twitter, and Facebook.
More from The Soil Health Institute