Published 09-03-20
Submitted by Reuters Events Sustainable Business
We have the opportunity for a clean rebuild of the economy post Covid-19, and businesses must build new levels of resilience and understand that financial sustainability now means low carbon. How are companies planning to balance their immediate business priorities with the ambition to help deliver a sustainable future?

The Reuters Events Transform USA [October 1-2] will bring together 4,000 sustainability professionals to drive business action and put resilience and sustainability at the heart of the US recovery.

Gain unprecedented access to world-leading speakers and content.

Topics we'll be covering in October:
Delivering a green, clean and inclusive rebuild post COVID-19 with the Chief Sustainability Officers of The Coca-Cola Company, UPS and International Paper
Delivering a Sustainable and Resilient Supply Chain: Implementing Lessons Learnt from Covid-19 with the Chief Sustainability Officer of Kellogg, General Mills and US Chief of External Affairs at Anheuser-Busch
Collaboration as the 'New Normal': Using Covid-19 as a Springboard for Future Climate Action with the Chief Sustainability Officers of Ecolab and BNP Paribas
Embedding Risk & Resilience in your Net Zero Strategy with the President, CDP North America and Chief Sustainability Officer, LA County
Learn more here

Best regards,

Ed

Ed Long
Head of US Operations
Sustainable Business
Reuters Events
Telephone: +44 20 8078 7196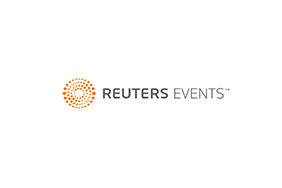 Reuters Events Sustainable Business
Reuters Events Sustainable Business
Reuters Events Sustainable Business has a mission to help businesses around the globe do the right thing by their customers and the world. We believe this is not only how to guarantee a future for all, but makes good business sense. We serve CSR, compliance, risk and governance communities with topical and insightful business intelligence and meeting places.

We provide business intelligence to more than 3,000 multinational companies every year. Our customers are also NGOs, think-tanks, academia, governments and consultancies. We publish the leading responsible business magazine, website, and research reports. Our conferences are widely recognised as the best in the field.
More from Reuters Events Sustainable Business