Published 08-10-20
Submitted by International Paper Company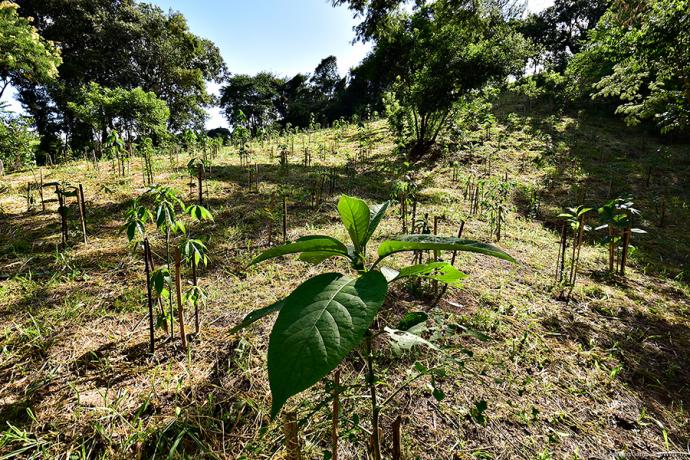 Did you know the Atlantic Forest of Brazil is home to 20,000 tree species? International Paper is proud to work with World Wildlife Fund (WWF) to restore 250 acres (100 hectares) of the Mogi Guaçu river basin in the Atlantic Forest, one of the most ecologically important forests in the world. Restoration efforts must take into account the vast diversity of this forest, as various tree species make a forest more resilient to pests, disease and extreme weather and support a wider variety of wildlife. Learn more about this ambitious project to restore the Atlantic Forest to its wild roots in the latest issue of World Wildlife Magazine.
This restoration project is part of a larger effort with WWF to help create the first science-based targets for forests, as well as the first comprehensive set of guidance on actions that companies, governments, NGOs and others can take to sustain the world's forests.
At International Paper, our entire business depends on the sustainability of forests, and we recognize that sustainable forestry doesn't just happen in the working forests from which we source our fiber. Through strategic collaborations like this one and our Vision 2030 goal of Healthy and Abundant Forests, we are working to conserve the biodiversity and health of all forestland, including those that are not used to make renewable, fiber-based products.
About International Paper
International Paper (NYSE: IP) is a leading global producer of renewable fiber-based packaging, pulp and paper products with manufacturing operations in North America, Latin America, Europe, North Africa and Russia. We produce corrugated packaging products that protect and promote goods and enable world-wide commerce; pulp for diapers, tissue, and other personal hygiene products that promote health and wellness; and papers that facilitate education and communication. We are headquartered in Memphis, Tenn., employ more than 50,000 colleagues and serve more than 25,000 customers in 150 countries. Net sales for 2019 were $22 billion. For more information about International Paper, our products and global citizenship efforts, please visit internationalpaper.com. See how we're building a better future for people, the planet and our company at internationalpaper.com/Vision-2030.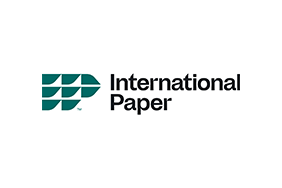 International Paper Company
International Paper Company
About International Paper
International Paper (NYSE: IP) is a global producer of planet-friendly packaging, pulp and other fiber-based products, and one of North America's largest recyclers. Headquartered in Memphis, Tenn., we employ approximately 39,000 colleagues globally who are committed to creating what's next. We serve customers worldwide, with manufacturing operations in North America, Latin America, North Africa and Europe. Net sales for 2022 were $21.2 billion. Additional information can be found by visiting InternationalPaper.com.
About International Paper - EMEA
In Europe, Middle East & Africa (EMEA), International Paper focuses on the production and marketing of fiber-based packaging and pulp, employing approximately 4,200 people. As a leading supplier of high-quality corrugated containers for a multitude of applications, we serve customers throughout the region from our network of two recycled containerboard mills and 23 box plants in France, Italy, Morocco, Portugal and Spain. Pulp production is centered in Gdansk, Poland. Other products available from International Paper in the region include Kraft linerboard and recycled containerboard, as well as pulp.
More from International Paper Company