Published 08-06-20
Submitted by Reuters Events Sustainable Business
Reuters Events Sustainable Business is excited to share with you the launch of the Responsible Business Europe 2020 [22-23 October] an online 2-day event series that will convene 6,000+ global peers, CEOs, CSOs,  CFOs, Heads of Sustainability, Investors and Communications, followed by a week of VIP workshops, webinars and roundtable discussions.

Covid-19 has disrupted the world in ways never seen before.  Increasingly the world is realising an economy that doesn't work for its society or environment isn't an economy fit for the 21st century. Businesses have the opportunity to embrace a new purpose, one that helps address key societal issues and environmental issues as part of their recovery. Not only is it the right thing to do, but increasingly society expects it and investors are demanding it. And, in doing so, companies will realise greater resiliency and sustained success.

Click here to be one of the first to see our full, comprehensive virtual offering

Why #RBEurope is essential viewing:
Put Climate Action and Social Equality at the heart of the recovery: For 20+ years we've helped shape the future of sustainable business. This year, you too can be part of the learning, idea sharing and networking, all from the comfort of your desk 
The world's leading brands headlining the event: We will convene those leading to a sustainable future, identifying new innovations and partnerships. Some of our confirmed speakers include

Ryan Gellert, General Manager - EMEA, Patagonia
Geoff Skingsley, Chairman, L'Oréal UK and Ireland
Magnus Billing, Chief Executive Officer, Alecta
Catherine Howarth, Chief Executive Officer, ShareAction
Yolanda Malone, Vice President Global R&D Snacks PKG, Pepsico
Rodolfo Nervi, VP Global Safety, Quality & Sustainability, Bacardi & Company
Rebecca Marmot , Chief Sustainability Officer, Unilever
Sally Uren, CEO, Forum for the Future
James Gomme, Director, SDGs, World Business Council for Sustainable Development
Christian Leitz, Secretary, Corporate Culture and Responsibility Committee, UBS
Any many more...
Connect with industry leaders around the world: Without the constraints of geography, we'll host thousands of industry leaders from across the globe coming together to network and collaborate. Join us and 6,000+ global peers
Our recent virtual events have boasted attendance of 60%+ senior brand practitioner and an average NPS of 77. We will deliver the ideas, connections and answers that you and your peers drastically need right now.

Click here to see our full event agenda

It's time! Let's reset and recover behind a clean and just transition. Join us in October and learn how, and the benefits of doing so.

Best regards,
Ana & Brenda

"This is where the solutions are" – Satya Tripathi, Assistant Secretary-General, UN Environment

PS: At this year's Reuters Events Responsible Business Europe we are looking for leading companies to showcase ambition, drive ambition and demonstrate real leadership on a global stage. If you are interested in being a lead supporting partner for this year's event, then do contact matt.buckingham@ethicalcorp.com – our mission is to provide the ideas, inspiration and answers to help companies transition behind a clean and just transition.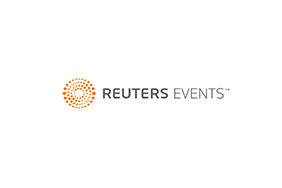 Reuters Events Sustainable Business
Reuters Events Sustainable Business
Reuters Events Sustainable Business has a mission to help businesses around the globe do the right thing by their customers and the world. We believe this is not only how to guarantee a future for all, but makes good business sense. We serve CSR, compliance, risk and governance communities with topical and insightful business intelligence and meeting places.

We provide business intelligence to more than 3,000 multinational companies every year. Our customers are also NGOs, think-tanks, academia, governments and consultancies. We publish the leading responsible business magazine, website, and research reports. Our conferences are widely recognised as the best in the field.
More from Reuters Events Sustainable Business