Published 08-20-20
Submitted by Centre for Sustainability & Excellence (CSE)
The Online Certificate on SASB & TCFD Report is the newest addition to the successful pallet of the certified online courses provided by the globally awarded online training platform of Sustainability Academy which is proudly sponsored and developed by the Center for Sustainability & Excellence (CSE). CSE is currently the only training organization in North America offering training material provided by SASB.
The training course is designed to help the participants acquire or enhance their competency to understand the requirements of the SASB Standards and the TCFD recommendations. It is focused on the acquisition of knowledge of applying the SASB Standards, as well as reporting on the organization's climate related risks and opportunities based on the TCFD recommendations.
CSE is the leading firm in providing the most successful executive training and specialized consulting services in North America and Europe for more than a decade. It is accredited by the Chartered Management Institute (CMI), Green America and AA1000 while it is also a GRI Certified training provider and stakeholder.
Course Topics are updated to the latest sustainability challenges with emphasis in maximizing corporate ESG ratings, stakeholder engagement, supply chain management, SDG's and new legislation. Courses include videos, best practices and case studies from the global market.
Thousands of C-Suite Executives from more than 90% of FT 500 firms globally, have joined Sustainability Academy. Workday, the Coca-Cola Foundation, the United Nations, Green Business America, Walmart Canada, Supervalu, Unilever, ABM, Lockheed Martin, Baker Hughes, Noble Energy, United Airlines, BP, Stanford University, Heineken Group, The World Banka are some of the organizations that have taken advantage of the CSE's and Academy's training services.
Check the Certified ESG Online Courses below and request for exclusive discounts.
Online Certificate on SASB & TCFD Report
Certified Sustainability (CSR) Practitioner Program, November 13-16 & 17, Advanced Edition 2020, Digital Version
Online Diploma on Corporate Sustainability: Foundation Course
Contact info
CSE: sustainability@cse-net.org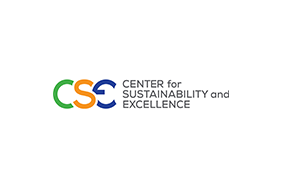 Centre for Sustainability & Excellence (CSE)
Centre for Sustainability & Excellence (CSE)
CSE is a global Leading network providing Sustainable Development Solutions to organizations & a Think Tank with offices in Brussels Athens & Dubai. CSE cooperates with international organisations, such as the EFQM (European Foundation for Quality Management), GRI (Global Reporting Initiative), UN Global Compact (United Nations Global Compact), EBEN (European Business Ethics Network), Forum for International Communications and the European Commission. CSE supports, on their journey towards sustainability, leading organizations such as Lloyds TSB, Eurocontrol, Dell, BP, DHL, Lafarge (Aget Heracles), Mc Cain, Bank of Cyprus and many others including the European Investment Bank, the largest financial Investment Institution of the European Union and the Government of Dubai (Dubai Center for Corporate Values ,DIFC, TECOM, DAFZA). The global presence of CSE is enhanced by numerous activities carried out in many countries/regions including the United Kingdom, Belgium, Luxemburg, Germany, Spain, Italy, Cyprus, Bulgaria, Romania, Turkey, Russia, China and the Middle East.