Published 07-28-20
Submitted by Reuters Events Sustainable Business
Reuters Events Sustainable Business is committed to providing insights both on and off the stage. Over the coming months, we will be delivering our five predictions towards a sustainability reporting future, along with a series of whitepapers, podcasts and blog updates to unite thousands of leaders in one place to discuss the essential topics of the year, Identify risk, demonstrate future resilience and real impact.

See our On-demand and Content Calendar here

Our on-Demand Content include:
Mainstreaming ESG & COVID-19 with: Saker Nusseibeh, CBE, CEO, International at Federated Hermes
Reuters Interview: Building Back a More Inclusive Economy with: Lynn Forester de Rothschild, CEO, E L Rothschild LLC and Matthew Green, Climate Change Correspondent, Reuters
Purpose-Driven Communications: The Sustainability Message post Covid-19 with Insights from BlackRock, Vestas, L'Oréal, and Porter Novelli
SDG Pathway Accelerating Action and Collaboration with Walgreens Boots Alliance
Corporate Activism Case Study: Business and the Justice System Post Covid-19 with insights from Virgin, Publicis Sapient and RBIJ
And much more
Upcoming events include:
July: Webinar: How Technology can Help Create a Global Standardised and Integrated reporting process
August: Workshop: SDG Impact: Moving from Activities and Outputs to Impacts and outcomes
August: Webinar: Data is King: Engage the business on the importance of standardised accurate and timey data
November: Purpose-Driven Impact and Communications Virtual week
Register for free here, and ensure you're part of the above discussions

Best regards,
Ana Uzcanga
Project Director
Reuters Events Sustainable Business
+44 (0) 207 375 7213 
LinkedIn| www.ethicalcorp.com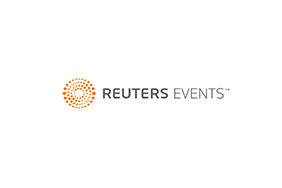 Reuters Events Sustainable Business
Reuters Events Sustainable Business
Reuters Events Sustainable Business has a mission to help businesses around the globe do the right thing by their customers and the world. We believe this is not only how to guarantee a future for all, but makes good business sense. We serve CSR, compliance, risk and governance communities with topical and insightful business intelligence and meeting places.

We provide business intelligence to more than 3,000 multinational companies every year. Our customers are also NGOs, think-tanks, academia, governments and consultancies. We publish the leading responsible business magazine, website, and research reports. Our conferences are widely recognised as the best in the field.
More from Reuters Events Sustainable Business