Published 07-27-20
Submitted by Hewlett Packard Enterprise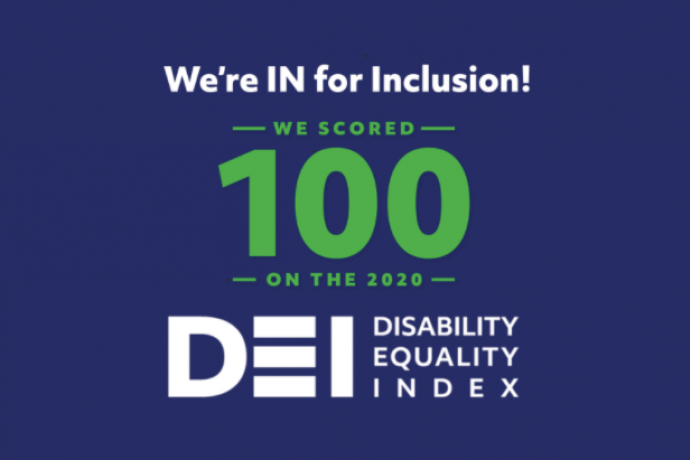 IN THIS ARTICLE
• HPE has received a 100% score on the Disability:IN Disability Equality Index (DEI) for the fourth year in a row
• The DEI is the gold standard for inclusion of differently-abled individuals in the workforce worldwide
• Alan May, Executive Vice President and Chief People Officer, talks about HPE Able, our program to promote inclusion of team members with diverse abilities
HPE achieves 100% score on the Disability Equality Index
For the 4th year in a row, HPE has received a 100% score on the Disability:IN Disability Equality Index - the gold standard for inclusion of differently-abled individuals in the workforce worldwide.

We want all of our team members to feel that HPE is a company where they can build long-term careers, and that requires us to support those with different needs. Innovation thrives best in an environment where people are diverse. The broader the set of skills and perspectives we can draw on, the greater the chance of elevating our relevancy and achieving breakthroughs—like developing new products and services, exploring new markets, or finding new ways to help existing ones. Our customers are diverse, and our teams should be, too.
One way we're focusing on the workplace experience for the differently-abled is by launching the HPE Able program last year- a worldwide approach to ensuring that coming to work at HPE isn't harder because of a disability. The goals of HPE Able are to educate and raise awareness, simplify and improve processes, and develop capabilities that will positively impact our team members, customers, and communities.

HPE Able is working toward these goals by taking an end to end view of the team member experience. The program provides centralized resources for differently-abled team members to request the accommodations they need for their individual working arrangements as well as more responsive HR and IT support. 
Additionally, the program is actively evaluating and optimizing our benefits offerings, site accessibility, and vendor contracts to ensure HPE is doing everything it can to include the talents and innovation of differently-abled individuals at our company.

HPE Able also offers training materials and resources to encourage allyship and inclusion among all team members and people leaders. We must encourage everyone to celebrate and support those differently-abled team members who bring their best to work each day.

Our score on the Disability Equality Index is an honor, however, our work is not done. Continuous evaluation and improvement, powered by HPE Able is crucial to delivering on our commitment to diversity and advancing the way we live and work.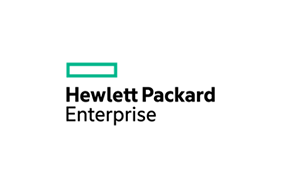 Hewlett Packard Enterprise
Hewlett Packard Enterprise
Hewlett Packard Enterprise is an industry-leading technology company that enables customers to go further, faster. With the industry's most comprehensive portfolio, spanning the cloud to the data center to workplace applications, our technology and services help customers around the world make IT more efficient, more productive and more secure. More information about HPE (NYSE: HPE) is available at http://www.hpe.com Discover Living Progress Creating sustainable IT solutions for our company, our customers, and our world.
More from Hewlett Packard Enterprise