Published 07-16-20
Submitted by Bacardi Limited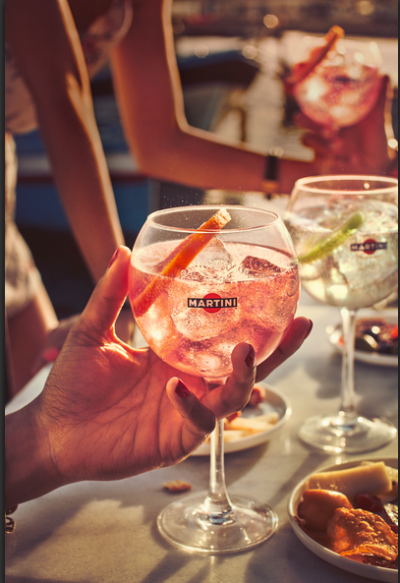 In its latest show of support for the on-trade, family-owned spirits company, Bacardi is bringing more than 10,000 people 'Back to the Bar' this summer. While respecting each country's local government health and safety guidelines, 2,500 Bacardi employees will each invite three friends or family members to enjoy a cocktail at reopened bars across Europe.
As part of its #RaiseYourSpirits initiative to help the bar industry through the coronavirus crisis, the Bacardi team and their loved ones will enjoy over 10,000 socially-distanced cocktails at bars across Europe, helping to drive footfall as the industry adapts to the new health and safety measures.
Francis Debeuckelaere, Regional President, Western Europe, Australia and New Zealand, Bacardi, comments: "Times have been incredibly tough for the bar industry over the past few months. Of course, there are still tough times ahead, but as bars begin to reopen in many parts of the world, we wanted to take immediate action to give them the boost they need right now. Where health and safety guidelines allow, 'Back to the Bar' gives us the opportunity to do exactly that, and we won't stop there. As the challenges evolve, so will our support, and we'll continue to do all we can to make sure our friends in the on-trade get through this crisis and come out stronger."
Bacardi has also invested in supporting bars' cocktails-to-go offering – a market worth a potential €200m in Western Europe in 2020, and an estimated €1.1bn by 2024[i] - as the COVID pandemic and restrictions directly impact the way people plan to enjoy cocktails this summer.
Launched this week, the new Europe-wide 'Bring the Bar Home' online portal from Bacardi provides bar owners with a one-stop-shop for everything they need to build their home delivery or take-away business - from social media marketing, recipes and packaging, to free software and templates for designing and printing cocktail labels. 
Francis continues: "Cocktails-to-go are here to stay, and our goal is to help bars jump on the opportunity and run with it. The 'Bring the Bar Home' portal is the result of an eight-week pilot, research and conversations with bar owners in Benelux, where we helped 240 bars launch their cocktails-to-go offering. In just two months, they sold more than 60,000 cocktails and everything we learned together along the way has gone into building this fantastic new resource for the whole of Europe."
One bar owner who took part in the Benelux trail is Kasper Stuart, owner of Appelmans & Absinthbar, The Dirty Rabbit and Black Smoke restaurants & bars in central Antwerp. He comments: "It's been a really challenging but also a very creative time. Adapting to the demand of high-quality cocktails during the "lockdown" has forced us to change the way we operate. Cocktails-to-go have been an exciting new branding and business opportunity for us. The support from Bacardi in this has been invaluable, and now we've opened up a whole new revenue stream for our customers to enjoy our cocktails either on-the-go, at home or on our terraces. It's the future!"
Launched in March, the #RaiseYourSpirits initiative saw Bacardi invest €3.6m ($4m) globally (€1.5m in Western Europe) to support bar owners and bartenders through the coronavirus crisis. As well as commissioning bartenders to create 'how to' cocktail tutorial videos, support has included purchasing cocktail vouchers and prepaying for bartenders to host training events or to serve cocktails at events.
Now, as bars reopen, Bacardi is also providing bar owners with support, advice and resources to help them adapt to new ways of operating, including providing the technology for in-app ordering (via menus with QR codes) to reduce contact between bartenders and guests.
In the UK, the team is supplying 150 BACARDÍ 'Party in a box' activation kits, complete with hand sanitizer (produced at the BOMBAY SAPPHIRE distillery in Hampshire, UK), BACARDÍ deck chairs, drum box chairs and coconut cups to help outlets transform their outdoor spaces. Meanwhile, BACARDÍ rum has launched a brand-new Snapchat lens to ensure UK cocktail lovers can enjoy a socially-distanced taste of the Caribbean when back in their local. Using augmented reality to create a fun digital experience, once the one metre plus social distance is met, friends are digitally transported via the lens to a Caribbean island celebration with the addition of sunglasses, palm trees and the official BACARDÍ rum anthem, the Sound of Rum.  
ENDS
About Bacardi
The Bacardi Limited brand portfolio comprises more than 200 brands and labels, including BACARDÍ® rum, MARTINI® vermouth and sparkling wines, GREY GOOSE® vodka, BOMBAY SAPPHIRE® gin, PATRÓN® tequila, DEWAR'S® Blended Scotch whisky, and other leading and emerging brands including WILLIAM LAWSON'S® Scotch whisky, ST-GERMAIN® elderflower liqueur, and ERISTOFF® vodka. Founded more than 158 years ago in Santiago de Cuba, family-owned Bacardi Limited currently employs more than 7,000, operates production facilities in 11 countries, and sells its brands in more than 170 countries. Bacardi Limited refers to the Bacardi group of companies, including Bacardi International Limited. Visit www.bacardilimited.com or follow us on Twitter, LinkedIn or Instagram .
Please drink responsibly.
Drinkaware.co.uk
Media enquiries:
Phillippa Holmes, Corporate Communications Europe, pholmes@bacardi.com
Andrew Carney, Corporate Communications Europe, acarney@bacardi.com
---
[i] Bacardi estimate based on Statista data and a Compound Annual Growth Rate (CAGR) of 30% (2020 – 2024)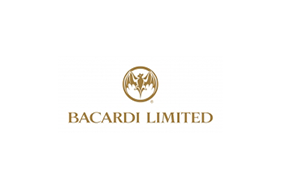 Bacardi Limited