Published 06-30-20
Submitted by International Olympic Committee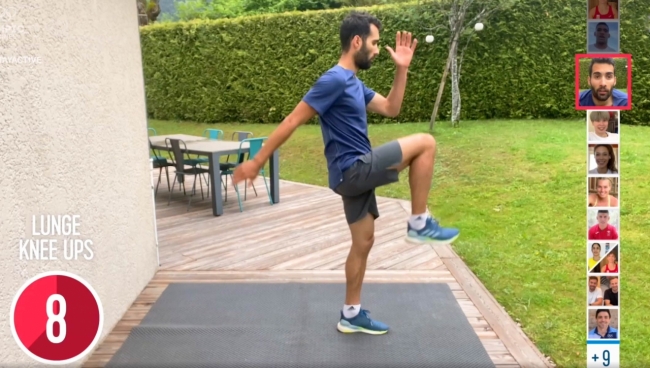 International Olympic Committee
Over 141 athletes from 47 sports disciplines took part in both live workouts and a special edition Olympic Day video showcasing a range of moves to challenge all abilities, from squats with Canadian Olympic ice hockey champion Natalie Spooner to headstands with USA gold medallist gymnast Kyla Ross.
All the activities across all social media handles created worldwide dialogue and excitement. The @Instagram account shared the Olympic Day activity with its community of 428 million followers. Additionally, across Olympic social media handles, 14.5 million people interacted with inspiring Olympic Day content.
"Continue training, do not give up, the Olympic dream is coming," said Boxer Wessam Salamana, who hopes to be part of the IOC Refugee Olympic Team at the Olympic Games Tokyo 2020. Also, 12 Refugee Athletes Scholarship-holders held an inspiring workout at the refugee camp in Kakuma, Kenya, where they are currently pursuing their training against all the odds, sending a powerful message of hope and resilience to the world.
Tonga's summer and winter Olympian Pita Taufatofua started the global digital workout from his homeland in the South Pacific. The workout then travelled across all the time zones all the way to Honolulu, where it ended many sweat-filled hours later with USA decathlon champion Bryan Clay.
India's Rio 2016 women's badminton silver medallist PV Sindhu introduced fans to daily meditation, and reigning men's Olympic marathon champion Eliud Kipchoge – the first person to break the fabled two-hour marathon mark – encouraged followers not to believe in "limits".
National Olympic Committees (NOCs) and International Federations (IFs) showed their celebration with active involvement. The Brazilian NOC led a month of activities, inspired by the 100-year anniversary of its first Olympic gold, and the British Olympic Association led a five-day campaign to inspire children, teachers and families to try a new sport. The French Olympic Committee encouraged people to walk, run or cycle 2,024m, symbolising the upcoming Olympic Games Paris 2024.
Elsewhere, the International Gymnastics Federation (FIG) was among the many IFs to encourage multiple Olympic champions to run live workouts on their own Instagram Live accounts. Others, such as the International Canoe Federation (ICF), hosted Q&As, while the International Sport Climbing Federation (IFSC) put the focus on mental health in sport.
Worldwide Olympic Partners and Rights-Holding Broadcasters (RHBs) also engaged and encouraged their different audiences to stay active and celebrate the Olympic values through their many channels. Notably, Alibaba broadcast the #StayStrong livestream organised by the Chinese Olympic Committee and the Beijing 2022 Organising Committee, featuring over 350 Chinese athletes and medallists from different generations, with athletes such as Yao Ming, Liu Guoliang, Xu Haifeng, Guo Jingjing and Fu Mingxia. This activation alone accumulated 85 million video views, including 32 Olympians and more than 350 athletes.
In addition, athlete ambassadors from worldwide Olympic partners Toyota and Coca-Cola hosted online activations across the globe. Team Toyota athletes Marcus Fernaldi Gideon and Yamamoto Seito participated in the live workout from Indonesia and Japan respectively; Team USA athletes hosted live chats in partnership with the mobility company; and football player and Coca-Cola athlete Desire Oparanozie hosted a live workout from Nigeria. Others amplified the Olympic Day campaign, promoting their athletes and the message across their social platforms.
"Olympic day is to bring us all together, it unites all of us in the spirit of sport, it's about unity. It's a good opportunity for everyone to just build yourself, keep growing and get better; and we will get better, because that's the whole point!" said Mikel Thomas, a three-time Olympic hurdler from Trinidad and Tobago as he completed his epic 40-minute live workout.
###
The International Olympic Committee is a not-for-profit independent international organisation made up of volunteers, which is committed to building a better world through sport. It redistributes more than 90 per cent of its income to the wider sporting movement, which means that every day the equivalent of 3.4 million US dollars goes to help athletes and sports organisations at all levels around the world.
###
For more information, please contact the IOC Media Relations Team:
Tel: +41 21 621 6000, email: pressoffice@olympic.org, or visit our web site at www.olympic.org.
Broadcast quality footage
The IOC Newsroom: http://iocnewsroom.com/
Videos
YouTube: www.youtube.com/iocmedia
Photos
For an extensive selection of photos available shortly after each event, please follow us on Flickr.
To request archive photos and footage, please contact our Images team at: images@olympic.org.
Social media
For up-to-the-minute information on the IOC and regular updates, please follow us on Twitter, Facebook and YouTube.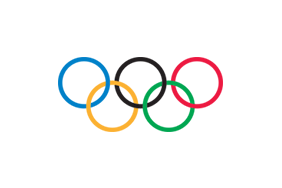 International Olympic Committee
International Olympic Committee
The International Olympic Committee (IOC) is a not-for-profit independent international organisation that is committed to building a better world through sport. It redistributes more than 90 per cent of its income to the wider sporting movement, which means that every day the equivalent of USD 3.4 million goes to help athletes and sports organisations at all levels around the world.
As the leader of the Olympic Movement, the IOC acts as a catalyst for collaboration between all parties of the Olympic family, from the National Olympic Committees (NOCs), the International Sports Federations (IFs), the athletes and the Organising Committees for the Olympic Games (OCOGs) to the Worldwide Olympic Partners, broadcast partners and United Nations (UN) agencies, and shepherds success through a wide range of programmes and projects. On this basis, it ensures the regular celebration of the Olympic Games, supports all affiliated member organisations of the Olympic Movement and strongly encourages, by appropriate means, the promotion of the Olympic values.
More from International Olympic Committee