Published 06-30-20
Submitted by International Paper Company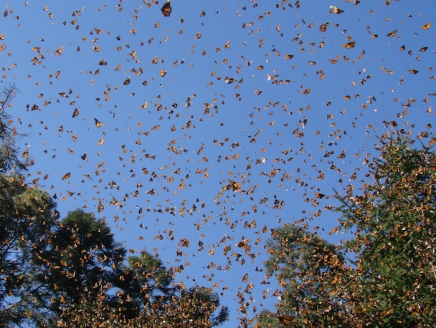 Each year, millions of Monarch butterflies migrate to Estado de México, Mexico to spend the winter among the Oyamel trees, fir trees that protect the butterflies from seasonal rain and cold. However, areas of the "Zona Nucleo," the breeding ground for the Monarch, require restoration due to illegal logging and wildfires. By teaming up with L'Oréal to support a new partnership between the Arbor Day Foundation the Land Life Company, we can make a difference in this critical ecosystem.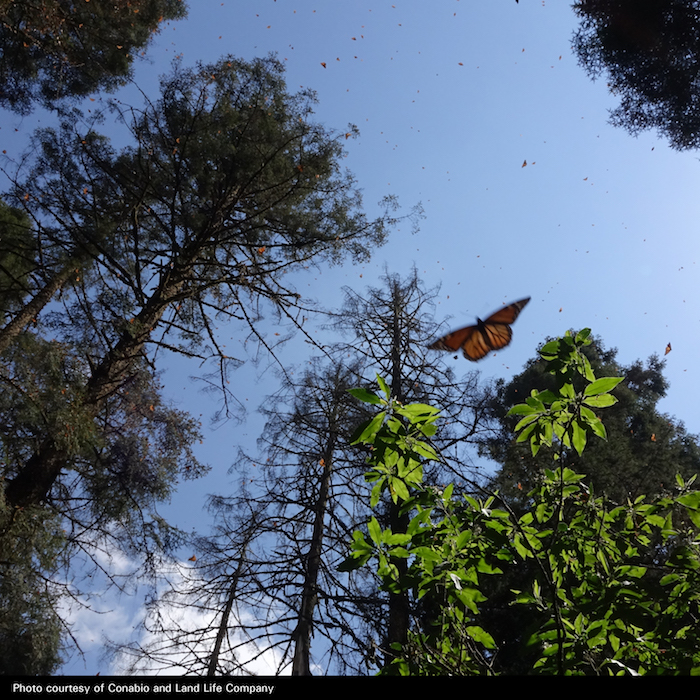 At International Paper, our entire business depends on the sustainability of forests, and we recognize that sustainable forestry doesn't just happen in the working forests from which we source our fiber*. Through strategic collaborations and our Vision 2030 goal of Healthy and Abundant Forests, we are working to conserve the biodiversity and health of all forestland, including those that are not used to make renewable, fiber-based products.
That is why we support the Arbor Day Foundation and their mission to inspire people to plant, nurture and celebrate trees. With Arbor Day's new initiative to restore Monarch butterfly habitat, we are expanding our reach together.
Today, the Arbor Day Foundation announced a new partnership to support reforestation efforts for these critical Monarch butterfly habitats in Estado de México, Mexico.
Through the project, Land Life Company is working alongside CONAFOR (Mexican Ministry of Forestry), CONANP (Ministry of Protected Natural Areas) and the World Wildlife Fund to restore degraded forestland, protecting the Monarch's habitat for generations to come. This initiative also engages local communities that rely on the forest for their livelihoods, water, and food. These communities play a critical role in patrolling Monarch nesting grounds to prevent illegal logging.
"We are committed to building a better future for people and the planet," said Dr. Alissa Campbell Shaw, senior manager, Community Engagement, and executive director, IP Foundation. "By joining forces with the Arbor Day Foundation and L'Oréal, we can make meaningful contributions to both. We are so excited to improve this critical habitat while engaging the local community that depends on this forest."
Since 2018, International Paper has supported the Arbor Day Foundation's Community Tree Recovery program and the Time for Trees initiative and have helped plant thousands of trees across the country. These trees are restoring forest canopy after a natural disaster, providing critical wildlife habitat, and improving watershed health.
Our collaboration with the Arbor Day Foundation is just one way we will make progress on our Vision 2030 targets to conserve and restore one million acres of ecologically significant forestland and to improve the lives of 100 million people by 2030.
Learn more about our other strategic collaborations to manage, conserve and restore forestland at Our Renewable Future.
* At International Paper, the fiber used to make our products comes from responsibly managed sources. We will not knowingly accept fiber from illegally logged forests or from forests where high conservation values are threatened by management activities. Learn more.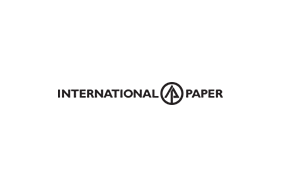 International Paper Company
International Paper Company
About International Paper
International Paper (NYSE: IP) is a leading global supplier of renewable fiber-based products. We produce corrugated packaging products that protect and promote goods, and enable worldwide commerce, and pulp for diapers, tissue and other personal care products that promote health and wellness. Headquartered in Memphis, Tenn., we employ approximately 38,000 colleagues globally. We serve customers worldwide, with manufacturing operations in North America, Latin America, North Africa and Europe. Net sales for 2021 were $19.4 billion. Additional information can be found by visiting InternationalPaper.com.
About International Paper - EMEA
In Europe, Middle East & Africa (EMEA), International Paper focuses on the production and marketing of fiber-based packaging and pulp, employing approximately 4,200 people. As a leading supplier of high-quality corrugated containers for a multitude of applications, we serve customers throughout the region from our network of two recycled containerboard mills and 23 box plants in France, Italy, Morocco, Portugal and Spain. Pulp production is centered in Gdansk, Poland. Other products available from International Paper in the region include Kraft linerboard and recycled containerboard, as well as pulp.
More from International Paper Company