Published 06-23-20
Submitted by Zoological Lighting Institute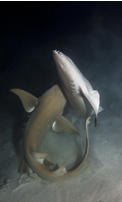 The Zoological Lighting Institute TM (ZLI) has relaunched ZLI's Healthy Glow Campaign to emphasize the important role that natural light plays in reproductive health. An initiative designed to advance environmental medicine, ZLI's Healthy Glow Campaign features sharks as beautifully powerful animals deeply affected by the habitats to which they are bound. Grant applications for aid through ZLI's Healthy Glow Campaign are due to ZLI by 1 August 2020, and an online monthly lecture and symposium series is set to begin on 9 September, 2020. 
Biology recognizes similar underlying principles relevant to all living things, even if they appear as different as sharks and humans.  ZLI's Healthy Glow Campaign funds shark photobiology research across the ZLI framework (photo-physiology, sensory ecology, and integrative photo-biology), with an eye towards advancing basic biological understanding. The ZLI categories contextualize the critical role that natural light plays in conditioning shark biology, facilitating healthy shark behaviors, and structuring their interactions with the environment. Such studies will also aid researchers to better understand how artificial light impacts human hormones, which may have profound consequences for reproductive health. 
"The vocabulary that we use to discuss the light in our homes or the artificial lighting that is such an integral part of our day-to-day environment is completely different from the terms used in photobiology," observed ZLI staff writer Jordan Borgman. "Yet all of us understand the connection fairly intuitively, at least to a degree. Just think about how you feel stepping outside into bright sunlight versus into a cloudy day, or into a room with overhead florescent light versus lower yellow lamplight, or even candlelight. By drawing on research from the natural sciences, we can make much better decisions about lighting in our homes and communities--and have a remarkable impact on health and well-being."
"Environmental factors affecting reproductive health are often overlooked as a kind of secondary concern," remarked ZLI Executive Director James Karl Fischer, PhD. This is in spite of the fact that reproductive health is both crucial for personal well-being and a fundamental right. A growing body of medical research shows artificial light deeply affects human hormones, but these studies have not yet been applied for community benefit. 
By the same token, sharks breed, birth, and develop in distinct lighting environments beneath the surface. Even slight changes to any one of these areas has debilitating impacts on the growth, development, and behavior of these animals, because light is such a crucial aspect of biological processes. ZLI's Healthy Glow Campaign seeks to fund research of sharks and other elasmobranchs to refine this understanding, with the ultimate goal of isolating mechanisms crucial to biological, behavioral, and ecological well-being. Not only will this long-overlooked but important research aid shark conservation efforts by improving managed care breeding programs, it will also create momentum to apply exciting new findings in environmental medicine for communities around the globe." 
ZLI's Healthy Glow Campaign seeks to fund research in the form of grants, scholarships, and a potential post-doctoral position within the Institute itself (pending additional funding). The Awards Committee will consider projects focusing on sharks of all species, including a distinct PhotoDiversity Award for the encouragement of diversity in shark research. Additionally, ZLI's PhotoSciences Research funds exploration in photo-physiology, sensory ecology, and light-based community interactions (or integrative photo-biology). Candidates are invited submit proposals by August 1st, 2020; awardees for the initial grant distribution will be notified by September 1st 2020.
ZLI is also welcoming lecturers for ZLI's Healthy Glow Campaign; letters of inquiry may be sent to healthyglow@zoolighting.org (proposals for the fall season are requested by 1 August). ZLI's Healthy Glow Campaign is also pleased to announce that it has partnered with PhotoDiversity Films  for the upcoming documentary Sharks in a Healthy Light, which will begin shooting in Australia, South Africa, and Singapore as soon as investments and sponsorships are secured.
For more information about ZLI's Healthy Glow Campaign, and to sponsor or donate to help sharks while encouraging the application of the environmental sciences to reproductive health, please visit  www.zoolighting.org, or contact ZLI directly at healthyglow@zoolighting.org and ask to speak with one of ZLI's Healthy Glow Campaign Committee Leaders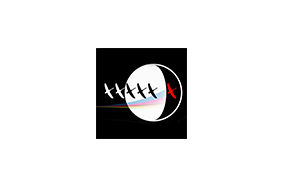 Zoological Lighting Institute
Zoological Lighting Institute
A unique charitable 501 c(3) with a mission to 'Support the Sciences of Light and Life through the Arts for Animal Welfare and Wildlife Conservation,' The Zoological Lighting Institute embraces the concept of 'PhotoDiversity,' referring to the importance that the diversity of natural light holds for living things, as well as the importance of cultural, social and human diversity has for science and its application.
With an international Board of Directors overseeing four departments, including Film & Media, Education, Sustainable Design and the PhotoSciences, The Zoological Lighting Institute is breaking new terrain in the application of science to address the under appreciated realms of light and life. Current Campaigns include Beached, Bearanoia, Insect Apocalypse, Otohime's Time, Precious Light and Save a Billion Birds!. Please visit www.zoolighting.org for more information on Sponsorships, Donor Advisory Fund (DAF) Giving Opportunities and Matching Contribution Programs.
More from Zoological Lighting Institute