Published 06-05-20
Submitted by United Nations Federal Credit Union (UNFCU)
The United Nations Federal Credit Union (UNFCU) today announced the publication of its 2019 Impact Report. UNFCU achieved 7 out of 8 2020 sustainability goals. UNFCU continued to maintain 100% climate neutrality, even as it experienced record membership growth in 2019. It also exceeded its target for reducing paper usage.
In the report, UNFCU also defined 12 new impact goals for 2025. These align with nine UN Sustainable Development Goals (SDGs), including climate action, affordable clean energy, and decent work & economic growth. UNFCU's objectives range from increasing investment in green products to ensuring more vendors meet its sustainability criteria.
"As a member of the UN Global Compact, UNFCU believes in collective action on the SDGs," said Pamela Agnone, executive sponsor of the UNFCU Global Sustainability Program, and president of the UNFCU Foundation. "By aligning our initiatives with specific goals, we can have a positive impact on building a better future for all."
"The road for the recovery from the COVID-19 pandemic must lead us towards more inclusive, sustainable and resilient societies that protect the most vulnerable," said Marina Ponti, Global Director of the UN SDG Action Campaign. "The SDGs provide the blueprint and a detailed pathway for Governments and leaders of the private sector alike towards a better future for people everywhere and for our planet."
UNFCU based its reporting on Principles of the UN Global Compact and best practices from Global Reporting Initiative (GRI) guidelines. Climate impact, paper and energy reduction, and green products were key areas of focus. UNFCU also incorporated feedback from members, partners, and Greening the Blue, a United Nations interagency network. Environmental performance metrics in the report received independent validation from Kosmenko & Co. and Envision Realty Services sustainability experts.
About United Nations Federal Credit Union (UNFCU)
UNFCU is the member-owned credit union of the United Nations community. UNFCU was founded in 1947 and serves more than 150,000 members across the globe.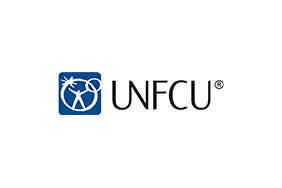 United Nations Federal Credit Union (UNFCU)
United Nations Federal Credit Union (UNFCU)
For more information, please visit: www.unfcu.org