Published 06-04-20
Submitted by International Olympic Committee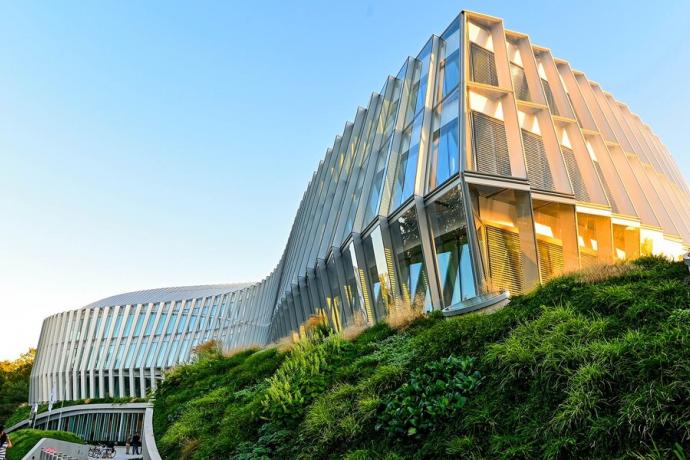 This year, we celebrate World Environment Day at a time when the world is grappling with the devastating coronavirus pandemic. Largely linked to environmental degradation, this crisis has been a stark reminder of just how important it is to respect and protect our natural world. As part of its response to the crisis, the IOC has reaffirmed its commitment to minimising its ecological footprint, protecting the environment and raising awareness about its importance.
"As challenging and difficult as the circumstances may appear right now, if we draw the right lessons from the current situation, we can shape our future to even strengthen the relevance of our Olympic Movement in the world," said the IOC President in his recent letter addressed to the Olympic Movement. "Therefore we should drive further the reforms of Olympic Agenda 2020, in particular with regard to sustainability, in order to address this crisis."
The IOC's environmental journey began nearly 30 years ago at the UN Earth Summit in Rio de Janeiro in 1992. Four years later, a clause on the importance of the environment and sustainable development was included in the Olympic Charter. Today, sustainability is a key element of Olympic Agenda 2020 – the IOC's reform programme introduced in 2014. It has become our guiding principle: when making decisions, we do everything we can to maximise their positive impact and minimise any negative impact in the social, economic and environmental spheres.
AS AN ORGANISATION: OLYMPIC HOUSE AND HYDROGEN INNOVATION
The roadmap starts at home. Opened in 2019, the IOC's headquarters – Olympic House – is one of the most sustainable buildings in the world, having received three of the most prestigious sustainable building certifications. The building's rooftop solar panels produce electricity, while heating and cooling are generated using water from nearby Lake Geneva. 
Olympic House is also home to eight hydrogen-powered vehicles and a hydrogen fuelling station – one of the first of its kind in Switzerland. Provided by Worldwide Olympic Partner Toyota, the fuel cell electric vehicles (FCEVs) emit only water vapour and air.
Already carbon neutral thanks to its Official Carbon Partner Dow, the IOC now aims to become climate positive. This will include planting – in collaboration with UN Environment Programme –an Olympic Forest, which will be part of Africa's Great Green Wall initiative. More than planting carbon-capturing trees, the Olympic Forest will provide wide-ranging social benefits to local wildlife and communities.
THROUGH THE OLYMPIC GAMES: FROM CARBON NEUTRAL TO "CLIMATE POSITIVE"
As one of the most anticipated sports events, the Olympic Games offer a huge opportunity to raise global awareness around environmental issues and profile innovative solutions. We work hand in hand with the Olympic Games organisers, providing tools and expertise to help ensure that the only impact the Games have on the environment is a positive one. This includes guidance on sustainable sourcing and carbon management, among others.
Olympic Agenda 2020 fundamentally changed how the Games are organised, making them less complex and more sustainable. One of its requirements, for example, calls for a maximum use of existing and temporary venues, and building new venues only where a clear legacy plan is in place.
From the candidature phase of Paris 2024 onwards, our partners at the International Union for Conservation of Nature (IUCN) look at the Olympic candidates' plans for venues and infrastructure, helping us identify any potential environmental risks before a new Olympic host is elected. By doing this early in the process, we can make any necessary changes before it's too late.
Embracing the Olympic spirit, we constantly aim higher, though. In March 2020, we announced that from 2030 onwards, all Games will be "climate positive". The benefits they create for the climate will outgrow their impact. Host cities will be required – by contract with the IOC – to minimise and compensate their direct and indirect emissions of carbon. They will also be required to implement lasting zero-carbon solutions for the Olympic Games and beyond.
Before 2030, however, Organising Committees are already taking steps to cut emissions and reduce their waste. Tokyo 2020 is expected to achieve carbon neutrality through a range of measures, including renewable energy and zero-emission vehicles provided by Worldwide Olympic Partner Toyota. Beijing 2022 plans to power all its venues with renewable energy. And Paris 2024 has built its entire Games concept around sustainability, with the aims of building only one sports venue and reducing overall carbon emissions by 50 per cent compared to previous Games.
AS THE LEADER OF THE WIDER OLYMPIC MOVEMENT: INFLUENCING CHANGE
The IOC catalyses change by working with a variety of entities from across the Olympic Movement. These include International Sports Federations, National Olympic Committees, athletes, and the wider sports community.
We offer technical support and publish guidelines to support them on their sustainability journey. The "Sustainability Essentials" series, for example, provides guidance to the Olympic Movement and the broader sports community on complex topics such as addressing plastic pollution, sustainable sourcing and climate action.
Through our partnership with IUCN, a series of Sport and Biodiversity guides was developed to show how the sports community can avoid potential negative impacts on nature while contributing to and enhancing its conservation.
Most recently, the Mountain Summit Group convened by the IOC, has brought together 11 International Sports Federations to protect the mountain environments on which their sports depend.
We are also supporting athletes in their efforts to inspire and encourage fans around the world to lead more sustainable lives. The Big Plastic Pledge, launched in 2019 by Olympic champion Hannah Mills has so far united 2,500 athletes and sports fans in their mission to eradicate single-use plastic in sport.
Larger collaborations, such as the UN Sports For Climate Action Framework, use the power of sport to help step up global efforts to address climate change. Co-created by the IOC and UN Climate Change in 2018, the Framework now includes more than 125 sports organisations that have committed to developing a climate action agenda for sport.
 "Sport needs its athletes to be fit, but it also needs a fit and healthy planet in order to survive," said Marie Sallois, IOC Director for Sustainability. "By inspiring innovative solutions, raising awareness and uniting people, sport has the unique power to make the world a better and more sustainable place."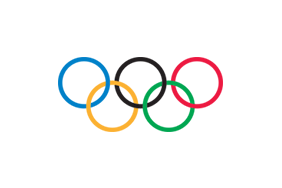 International Olympic Committee
International Olympic Committee
The International Olympic Committee (IOC) is a not-for-profit independent international organisation that is committed to building a better world through sport. It redistributes more than 90 per cent of its income to the wider sporting movement, which means that every day the equivalent of USD 3.4 million goes to help athletes and sports organisations at all levels around the world.
As the leader of the Olympic Movement, the IOC acts as a catalyst for collaboration between all parties of the Olympic family, from the National Olympic Committees (NOCs), the International Sports Federations (IFs), the athletes and the Organising Committees for the Olympic Games (OCOGs) to the Worldwide Olympic Partners, broadcast partners and United Nations (UN) agencies, and shepherds success through a wide range of programmes and projects. On this basis, it ensures the regular celebration of the Olympic Games, supports all affiliated member organisations of the Olympic Movement and strongly encourages, by appropriate means, the promotion of the Olympic values.
More from International Olympic Committee