Published 05-04-20
Submitted by Bacardi Limited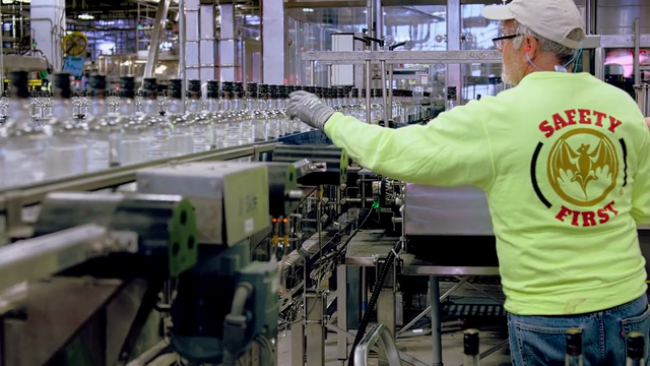 Click here to watch video
When crisis hits, fast thinking and a people-first attitude makes all the difference in how a company responds. That's why, as early as March 17, family-owned Bacardi shifted gears to help produce much-needed hand sanitizers in response to the COVID-19 crisis. What began at one Bacardi-owned site in Puerto Rico quickly expanded to eight sites and, now, 14 Bacardi sites across countries and company brands, including BACARDÍ® rum in multiple sites, GREY GOOSE® in France, BOMBAY SAPPHIRE® in England, MARTINI® in Italy, DEWAR'S® in Scotland, LEBLON® in Brazil, and others have joined efforts to help. Each location has is giving back to local communities with donations of hand sanitizer to first responders and hospitals.  To date, more than 400,000 gallons of hand sanitizers have been produced with the help of Bacardi.
Among the sites is Bacardi Bottling Corporation in Jacksonville, FL, which donated hand sanitizers across the state of Florida. A usual day is all about bottling BACARDÍ® rum branded products enjoyed in the United States and for export to other countries. In April, the campus of more than 200 people added hand sanitizers to their list of products. A project team of 30 worked quickly to source the materials needed, identify shifts on site, and launch in a matter of days – resulting in the fastest product launch Bacardi has ever seen.
"As a family-owned company, Bacardi puts people first and this time was no different. We are part of the community and are here to support those in the frontlines helping to keep us safe," says Darrin Mueller, Director of Operations for Bacardi Bottling Corporation.
The Bacardi-produced hand sanitizer contains 80% alcohol which is in line with the recommendations by the World Health Organization for containing the spread of the virus. This emergency action will not disrupt the supply of Bacardi products.
In addition, Bacardi is helping the hard-hit hospitality industry with a commitment of a combined $4 million across its brands. Read more.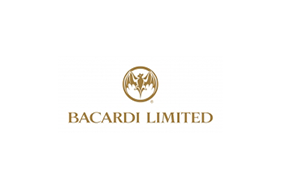 Bacardi Limited
Bacardi Limited
Bacardi Limited, the world's largest privately held international spirits company, produces, markets, and distributes spirits and wines. The Bacardi Limited portfolio comprises more than 200 brands and labels, including BACARDÍ® rum, PATRÓN® tequila, GREY GOOSE® vodka, DEWAR'S® Blended Scotch whisky, BOMBAY SAPPHIRE® gin, MARTINI® vermouth and sparkling wines, CAZADORES® 100% blue agave tequila, and other leading and emerging brands including WILLIAM LAWSON'S® Scotch whisky, D'USSÉ® Cognac, ANGEL'S ENVY® American straight whiskey, and ST-GERMAIN® elderflower liqueur. Founded more than 161 years ago in Santiago de Cuba, family-owned Bacardi Limited currently employs approximately 9,000, operates production facilities in 11 countries and territories, and sells its brands in more than 160 markets. Bacardi Limited refers to the Bacardi group of companies, including Bacardi International Limited. Visit http://www.bacardilimited.com or follow us on LinkedIn, Instagram or Twitter.
More from Bacardi Limited