Published 04-30-20
Submitted by Global Reporting Initiative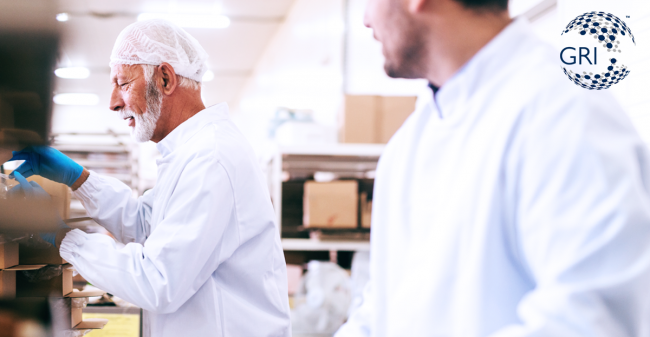 GRI supports the Culture of Health for Business Framework
Companies around the globe are facing an unprecedented level of disruption due to the COVID-19 crisis. The economic consequences of the outbreak are already being widely felt. But what about the responsibilities of businesses to look after their workforce? What is clear is that the way they are responding can either alleviate or exacerbate the impact of the pandemic – on employees, their families, and the communities in which they operate.
The Global Reporting Initiative (GRI) is the international organization at the forefront of helping companies understand and disclose their sustainability impacts – and that includes on the health of their staff. Used by tens of thousands of companies around the world, the GRI Standards enable organizations to report the full range of their impacts– economic, environmental, and social – on people and the planet.
Take paid sick leave as an example. A recent article in the New York Times highlights that companies that do not provide paid sick leave are endangering their workers and customers. This is particularly significant in the age of pandemics. And in the US, almost one in four workers do not receive sick pay.  Affordable and accessible health insurance is another critical need for the nearly 30 million uninsured Americans – most are low-income families.
Low wages, meanwhile, are associated with poor health outcomes for workers and their families, including limiting access insurance and healthcare services. Often it is these low-income households that are employed in the roles deemed essential during the pandemic - such as those in grocery stores, warehouses and manufacturing. Increasingly we are hearing that these workers are concerned that workplace health and safety measures are inadequate.
The GRI Standards – developed through a multi-stakeholder process that includes the private sector – call for companies to disclose employment benefits such as paid sick leave, healthcare and pay practices in relation to minimum wage.
Being transparent about their track record in issues such as these means a company is publicly accountable to its stakeholders – investors, employees, consumers, governments and others – and encourages action that leads to improvement.
This process involves taking a hard look at business impacts and making decisions that create long-term value for the company, its employees, and the wider world.
The COVID-19 pandemic demonstrates that businesses cannot take a backseat when it comes to the health of employees. It's not enough to cherry pick easy solutions in isolation, it's time for companies to take a holistic and progressive view of health and wellbeing.  This is why GRI supports and endorses the Culture of Health for Business Framework, developed in 2019 by a group of leading companies, nonprofits and academia with support from the Robert Wood Johnson Foundation (RWJF).
We are delighted that the Culture of Health for Business Framework has been recognized in the Fast Company's 2020 World Changing Ideas Awards (announced April 28), which acknowledge innovative projects and concepts that are focused on social good, in support of society and the planet.
This framework identifies 16 smart business practices that cut across a wide range of environmental, social, and governance (ESG) issues, to help businesses build and promote a healthy working environment and manage impacts on population health through their operations, advocacy, marketing, and philanthropy. As a set, these practices offer companies a strategic framework to set goals and invest in long-term value-creation; individually they can enable companies to take targeted and customized action.
By using the GRI Standards to map progress against this framework, companies can begin to gauge whether their actions are helpful or harmful.
These issues are broad in scope, ranging from occupational health and safety to non-discrimination or environmental impacts.
Over the past year, GRI has brought together a task force of 15 companies from different sectors: oil, gas & mining; pharmaceutical and health care; construction; logistics; manufacturing; technology; and financial and professional services. The focus has been on determining what culture of health means for these companies and the steps they can take to ensure and report on progress. GRI will take the learnings from this group to other companies, in the US and beyond. We'll be releasing new resources this summer to help companies effectively apply the GRI Standards to the Culture of Health for Business Framework.
Understandably, the pandemic has brought a renewed and urgent focus on the role companies play in supporting population health.  Recognizing health and wellbeing as an ESG issue, and increasing and enhancing disclosure, is a crucial step and a leadership opportunity for corporations to recognize their responsibilities and take action as a result.
This article first published on GRI's Medium blogging platform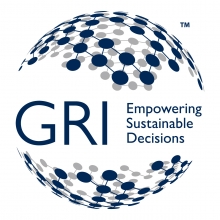 Global Reporting Initiative
Global Reporting Initiative
The Global Reporting Initiative's (GRI) vision is that reporting on economic, environmental, and social performance by all organizations becomes as routine and comparable as financial reporting. GRI accomplishes this vision by developing, continually improving, and building capacity around the use of its Sustainability Reporting Framework.
An international network of thousands from business, civil society, labor, and professional institutions create the content of the Reporting Framework in a consensus-seeking process.
More from Global Reporting Initiative