Published 04-27-20
Submitted by International WELL Building Institute
The International WELL Building Institute (IWBI) today announced the addition of Cristina Gamboa, CEO, World Green Building Council, and Coen van Oostrom, CEO and Founder, EDGE Technologies, as the newest co-chairs of its Task Force on COVID-19 and other Respiratory Infections: Prevention and Preparedness, Resilience and Recovery. They join expert co-chairs from the U.S., China and other UK and Europe-based leaders, to convene over 460 expert members who will help define the critical role buildings, organizations and communities play in reducing the health burden from this and other infectious diseases.
Task Force members include public health experts, government officials, academics and business leaders, as well as architects, designers, building scientists and real estate professionals who have heeded a global call to action to contribute their knowledge during this worldwide public health emergency. Hailing from dozens of countries, they will also provide focused guidance to specific market sectors, including airports, industrial, healthcare, affordable housing, senior living and education.
The Task Force on COVID-19 collaborates on this fast-tracked effort through an innovative community portal that enables digital crowdsourcing from a global community of experts across subjects. To date, hundreds of comments have already been posted to the forum, offering insights about protecting global health through building design and operations, as well as organizational policies and practices. 
"We are truly impressed by the rapid response of our global community to get involved and collaborate on this effort with such passion and attentiveness," said IWBI Chairman and CEO Rick Fedrizzi. "The work of this Task Force will go well beyond this immediate challenge and we look forward to sharing more of the outcomes from what happens when we collect and apply the diverse expertise and insights of hundreds of leaders."
The work of the Task Force is two-fold. First is to identify and develop a set of signature deliverables and resources, including guidelines for individuals, organizations and communities to help them better integrate actionable insights and proven strategies into how they manage both their buildings and their organizations. Second, the Task Force will assess ways in which the WELL Building Standard (WELL) itself can be further strengthened so the system, which touches more than a half-billion square feet of space across 59 countries, can best continue to support prevention and preparedness, resiliency and recovery in this critical moment and into the future.
"We stood up the Task Force and a platform to support it in record time because we needed  more experts than we have hours in the day," said Rachel Gutter, President of the International WELL Building Institute. "Feedback from the Task Force will dramatically expedite the creation of the resources and guidance we so desperately need to position our buildings as front-line caregivers in the COVID-19 response.
The list of Task Force members is publicly available here, and more information about the Task Force and IWBI's response to COVID-19 is available here.
About the International WELL Building Institute
The International WELL Building Institute (IWBI) is leading the global movement to transform our buildings, communities and organizations in ways that help people thrive. The WELL v2 pilot is the latest version of its popular WELL Building Standard (WELL), and the WELL Community Standard pilot is a district scale rating system that sets a new global benchmark for healthy communities. WELL is focused exclusively on the ways that buildings and communities, and everything in them, can improve our comfort, drive better choices, and generally enhance, not compromise, our health and wellness. IWBI mobilizes the wellness community through management of the WELL AP credential, the pursuit of applicable research, the development of educational resources, and advocacy for policies that promote health and wellness everywhere. IWBI is a participant of the United Nations Global Compact, the world's largest corporate citizenship initiative, and helps companies advance the UN Sustainable Development Goals (SDGs) through the use of WELL. More information on WELL can be found here.
International WELL Building Institute, IWBI, the WELL Building Standard, WELL v2, WELL Certified, WELL AP, WELL, WELL Portfolio, The WELL Conference, the WELL Community Standard and others, and their related logos are trademarks or certification marks of International WELL Building Institute pbc in the United States and other countries.
Press contact
media@wellcertified.com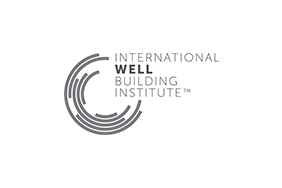 International WELL Building Institute
International WELL Building Institute
The International WELL Building Institute™ (IWBI™) is a public benefit corporation whose mission is to improve human health and well-being through the built environment. IWBI administers the WELL Building Standard™ (WELL) – a performance-based system for measuring, certifying, and monitoring features of buildings that impact the health and well-being of the people who live, work, and learn in them. IWBI was established pursuant to a Clinton Global Initiative commitment to improve the way people live by developing spaces that enhance occupant health and quality of life by sharing the WELL Building Standard globally. www.wellcertified.com
More from International WELL Building Institute