Published 04-22-20
Submitted by International WELL Building Institute
With the gravity of the situation regarding COVID-19, today, more than ever, places matter to the future of protecting our families, our businesses and the public at large. Join IWBI and the WELL community for an array of virtual panels and discussions surrounding the importance of better buildings and stronger organizations.
IWBI webcasts
April 24 at 10:30am ET: Investing for Health: Reimagining health in the changing economic landscape
While it's still too early to fully understand the long term impacts of COVID-19, we've already seen an unprecedented rise in unemployment, supply chain disruption and the majority of organizations grappling with issues surrounding employee health and welfare, paid time off and labor rights. How will these changes in the economic landscape redefine how we look at investment risks and opportunities in the future? Join Amit Bouri, CEO of The GIIN, Martin Whittaker, CEO of JUST Capital, Alison Omens, CSO of JUST Capital and Mona Naqvi, Senior Director, ESG at S&P Dow Jones Indices for a webcast discussion about how and why health should be considered a material factor in investment and business decisions not just now, but in the years to come.
Other webcasts
April 20 at 1pm ET: Changes in the Psychology of Design: Rethinking Space
Our attitudes toward space, both virtual and physical, are changing as we continue to live through the COVID-19 pandemic – but how will they transform further post-COVID? Join Dr. Susan Chung, ASID Director of Research and Knowledge Management for a webinar exploring this subject with leading experts Dr. Sally Augustin, environmental psychologist; Lida Lewis, interior designer; and Dr. Whitney Austin Gray, IWBI Senior Vice President, Research.
April 22 at 1pm ET: Wellness is Critical for Sustainability
Recent events have driven home the fact that human wellbeing is an integral part of sustainability. How can designers hit the triple bottom line of the planet, people, and profit while keeping everyone healthy and safe? IWBI President Rachel Gutter joins Metropolis Magazine in partnership with Interface to discuss.
April 22 at 11am ET: Future of Work
Companies around the world have found themselves in a new situation where unpredictable circumstances determine how we live and work. What determines a successful adaptation and what is the role of the physical environment in this process? Hosted by EDGE and joined by IWBI CEO Rick Fedrizzi and IWBI President Rachel Gutter, this first webcast of the series will discuss Places Matter:  Prevention and Preparedness, Resilience and Recovery.
April 23 at 12pm and 1pm ET: EarthX - Resilient Cities Virtual Conference
The EarthX – National Geographic Virtual Resilient Cities Conference is a dynamic and engaging virtual conference that also reflects the new realities of the coronavirus impacts and actions underway and planned to build the Resilience of Cities. IWBI's Jason Hartke moderates a panel discussion on Megacity Resilience Solutions and IWBI CEO Rick Fedrizzi provides insight into Resilient Buildings and Homes – Design, Build & Finance.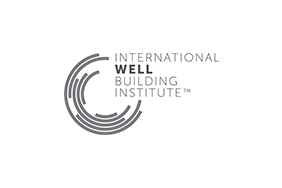 International WELL Building Institute
International WELL Building Institute
The International WELL Building Institute™ (IWBI™) is a public benefit corporation whose mission is to improve human health and well-being through the built environment. IWBI administers the WELL Building Standard™ (WELL) – a performance-based system for measuring, certifying, and monitoring features of buildings that impact the health and well-being of the people who live, work, and learn in them. IWBI was established pursuant to a Clinton Global Initiative commitment to improve the way people live by developing spaces that enhance occupant health and quality of life by sharing the WELL Building Standard globally. www.wellcertified.com
More from International WELL Building Institute