Published 04-22-20
Submitted by Global Reporting Initiative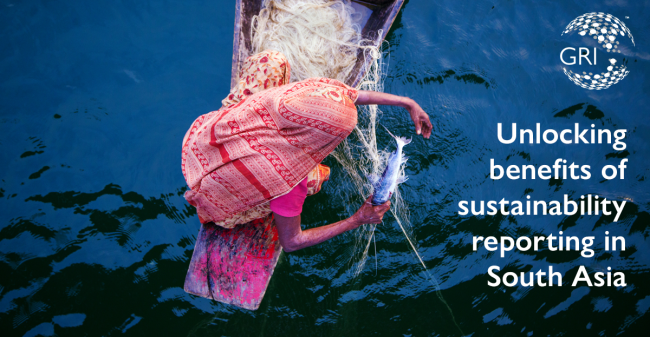 Program by Global Reporting Initiative in Bangladesh & Sri Lanka
An engagement program with stock exchanges and regulators in Sri Lanka and Bangladesh is enabling GRI to support more listed companies to improve how they report on their sustainability impacts.
The program, with support from Australia's Department of Foreign Affairs and Trade (DFAT), has been running since 2017. It aims to deliver training and support for companies to encourage them to use sustainability reporting through the GRI Standards as a tool for contributing towards sustainable trade and development.
GRI's South Asia Hub kickstarted the programme by working closely with the Dhaka and Colombo stock exchanges. A series of sessions with businesses, roundtable events with regulators and stock exchanges, as well as wider stakeholder engagement, resulted in ESG disclosure guidance (environment, social, and governance) documents being launched in 2019, which apply to listed companies in Bangladesh and Sri Lanka.
Reaching new reporters
The second stage of the program is focussed on reaching companies yet to start their reporting journey. This has been built around a technical workshop series covering the essentials of preparing a sustainability report through the GRI Standards: the process of reporting, how to identify the most relevant topics to disclose, how to engage stakeholders and preparing the content. The emphasis is on practical guidance and includes input from experienced reporters.
The series in Bangladesh (involving 41 companies) has just concluded while in Sri Lanka (with representatives from 45 firms) it is progressing well. These workshops are reaching businesses across multiple sectors, including financial services, construction, energy, manufacturing, healthcare and IT.
Putting it in to practice
At the conclusion of the Bangladesh program, 40% of participants have committed to undertaking sustainability reporting using the GRI Standards. More than 70% indicated that the learning from the events is starting to be put in to practice within their company – including helping influence senior management about the value of sustainability reporting.
One-to-one outreach with the participants to offer further support is now taking place. The experiences of the program in Bangladesh will be used to support the ongoing series in Sri Lanka – and shared more widely to inform GRI's work in other countries and markets. Already, a second round of the technical workshops, with a new group of companies in Bangladesh, is in the pipeline.
DFAT support enabling this work to continue
We are pleased that DFAT have just renewed their support for GRI until 2022 for the 'Sustainable Trade and Investment through Reporting' program. This means we can build on this work and deliver more projects in Sri Lanka, Bangladesh, the Philippines and Indonesia.
This funding will enable GRI to deepen our engagement with regulators in the region and implement long-term policies that increase market transparency throughout value chains, raising the capacity of listed companies to integrate sustainable practices into their business operations.
Global Reporting Initiative (GRI) is the international, independent organization that helps companies around the world to understandard and communicate their sustainability impacts.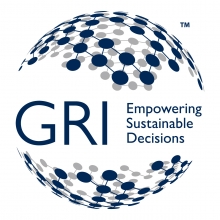 Global Reporting Initiative
Global Reporting Initiative
The Global Reporting Initiative's (GRI) vision is that reporting on economic, environmental, and social performance by all organizations becomes as routine and comparable as financial reporting. GRI accomplishes this vision by developing, continually improving, and building capacity around the use of its Sustainability Reporting Framework.
An international network of thousands from business, civil society, labor, and professional institutions create the content of the Reporting Framework in a consensus-seeking process.
More from Global Reporting Initiative