Published 04-15-20
Submitted by International Paper Company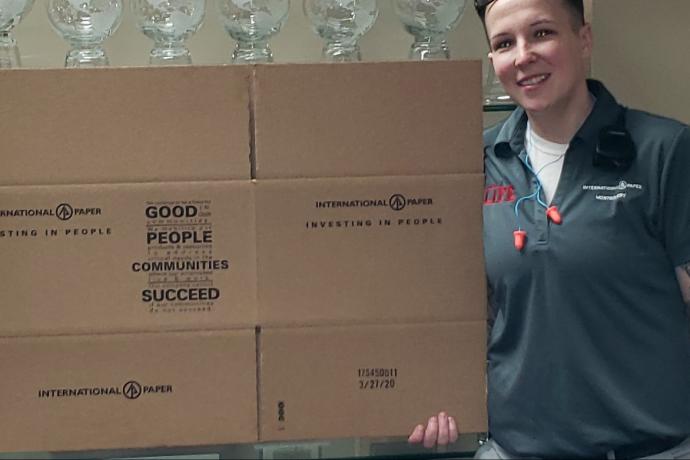 As the COVID-19 pandemic stretches resources across the world, manufacturers are retooling their production lines to produce critical supplies. When one of our customers stepped up to answer the call, they turned to International Paper for support.
A. Lava & Son Co. is the largest "Made in USA" mattress cover producer. Because of their expertise in producing textiles, they joined an effort led by a consortium of textile companies, including Beverly Knits, Hanes Brands and Parkdale Mills to manufacture face coverings for essential frontline responders.
To transport the estimated 630,000 masks to healthcare workers and first responders across the country, the company asked its supplier, International Paper, for help. International Paper, which is coordinating hundreds of thousands of box donations globally, committed to donate 5,000 boxes to the cause.
"We all have a role to play during this crisis," said Michael Ducham, national accounts manager – ecommerce, International Paper. "I'm glad we can support the movement of critical supplies to the many dedicated frontline workers who are saving lives."
"A. Lava & Son is honored to transition our manufacturing services into manufacturing face coverings, mattresses and other needed items to help protect the public at this difficult time," said Steven Appelbaum, CEO of A. Lava & Son. "Our family business has a legacy of working locally and globally, and we're proud to be contributing our expertise as part of this national initiative."
Many thanks to the dedicated employees at the International Paper Montgomery, Illinois, box plant who produced the Community Engagement boxes for this effort.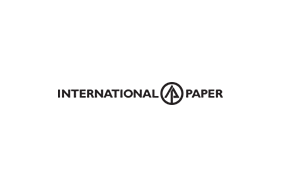 International Paper Company
International Paper Company
About International Paper
International Paper (NYSE: IP) is a leading global supplier of renewable fiber-based products. We produce corrugated packaging products that protect and promote goods, and enable worldwide commerce, and pulp for diapers, tissue and other personal care products that promote health and wellness. Headquartered in Memphis, Tenn., we employ approximately 38,000 colleagues globally. We serve customers worldwide, with manufacturing operations in North America, Latin America, North Africa and Europe. Net sales for 2021 were $19.4 billion. Additional information can be found by visiting InternationalPaper.com.
About International Paper - EMEA
In Europe, Middle East & Africa (EMEA), International Paper focuses on the production and marketing of fiber-based packaging and pulp, employing approximately 4,200 people. As a leading supplier of high-quality corrugated containers for a multitude of applications, we serve customers throughout the region from our network of two recycled containerboard mills and 23 box plants in France, Italy, Morocco, Portugal and Spain. Pulp production is centered in Gdansk, Poland. Other products available from International Paper in the region include Kraft linerboard and recycled containerboard, as well as pulp.
More from International Paper Company