Published 04-14-20
Submitted by International WELL Building Institute
With the gravity of the situation regarding COVID-19, today, more than ever, places matter to the future of protecting our families, our businesses and the public at large. Join IWBI and the WELL community for an array of virtual panels and discussions surrounding the importance of better buildings and stronger organizations. 
IWBI webcasts
April 15 at 12pm ET: Places Matter: Mental Resilience - Cultivating resilience through mindful practice
Join IWBI President Rachel Gutter and New York Times best-selling author and clinical professor of psychiatry Dr. Dan Siegel for a discussion about cultivating mental resilience through mindful practice and about strategies for leaders, colleagues, family and friends working through trauma and generational shifts stemming from COVID-19.
April 16  at 11am and 8pm ET: WELL AP: Air and Water Concepts
Session two of a five-part virtual training series that will arm you with the knowledge and tools you need to pass the WELL AP exam with confidence and enthusiasm.
Other webcasts
April 14 at 12pm ET: Industry Rapid Response: Preparing Our Spaces for Re-Entry & Resilience
Join Partnership for a Healthier America and the International WELL Building Institute (IWBI) for an interactive webinar on how the places and spaces where we spend our lives can shape and advance our health and well-being during the COVID-19 pandemic.
April 14 at 8:30am ET: Fear, Stress, Coronavirus And Finding The Silver Lining
Presented by Bisnow, join this 30-minute small group session with International WELL Building Institute President Rachel Gutter and U+I CDO Richard Upton, who will share their experience, tips, and tricks on staying healthy and productive during this surreal time.
April 14 at 1pm ET: Expert Webinar Series: Supporting health and well-being: What our organizations must learn about the role of buildings during Covid-19
IWBI's Dr. Whitney Gray joins I-LinCIP for a discussion on COVID-19 lessons learned and the importance of the role of our buildings and communities in advancing our health and well being.  
April 16 at 12pm ET: The WELL Building Standard & Buildings as a Response to the Pandemic
Join Aircuity for a webinar by IWBI's Dr. Whitney Gray and Angela Spangler on WELL and buildings as a response to the Covid-19 pandemic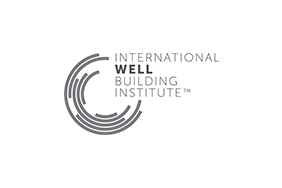 International WELL Building Institute
International WELL Building Institute
The International WELL Building Institute™ (IWBI™) is a public benefit corporation whose mission is to improve human health and well-being through the built environment. IWBI administers the WELL Building Standard™ (WELL) – a performance-based system for measuring, certifying, and monitoring features of buildings that impact the health and well-being of the people who live, work, and learn in them. IWBI was established pursuant to a Clinton Global Initiative commitment to improve the way people live by developing spaces that enhance occupant health and quality of life by sharing the WELL Building Standard globally. www.wellcertified.com
More from International WELL Building Institute