Published 04-13-20
Submitted by International Paper Company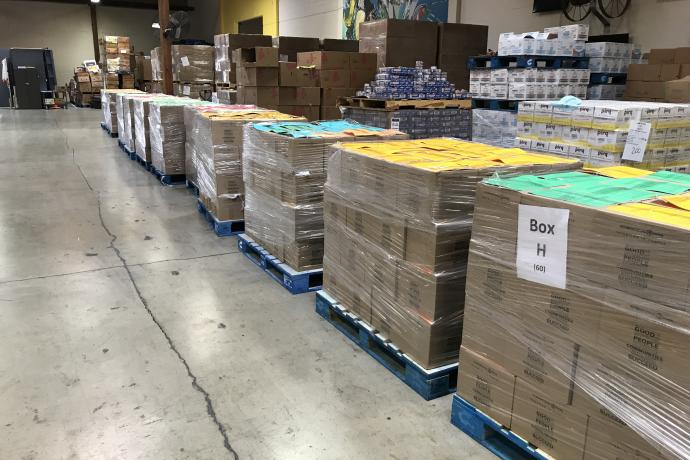 International Paper (NYSE: IP) is taking action to address critical needs in the communities in which its employee live and work during the unprecedented COVID-19 pandemic. The world's leading producer of renewable, fiber-based packaging, pulp and paper has donated 61,000 corrugated boxes to two Feeding America® network member foodbanks in Southern California – Los Angeles Regional Food Bank and Second Harvest Food Bank of Orange County.
The Los Angeles Unified School District, which is the largest public school system in California and the second largest public school district in the United States, provides food for many children who rely on free and low-cost lunches. The Los Angeles Regional Food Bank distributes backpacks of food to children and provide weekday after-school meals at youth program sites such as Boys & Girls Clubs. With school closures, these distributions have been significantly disrupted. The 23,000 donated boxes will help the food bank continue to distribute food to these students.
The Second Harvest Food Bank of Orange County is facing similar challenges. In anticipation of quarantined seniors throughout the county and the disruption to Kids Cafe meal sites where hundreds of children receive their most reliable meals, this food bank is providing two-week supplemental shelf-stable supplies of food for these populations. See some of our 38,000 donated corrugated boxes in action at Second Harvest Food Bank here.
"International Paper is committed to addressing critical needs in the communities where our employees live and work," said Dr. Alissa Campbell Shaw, senior manager Community Engagement, International Paper and executive director, IP Foundation. "I applaud our employees in our Anaheim and Santa Fe Springs, California, box plants who are working diligently to produce this essential resource for the food banks that are helping other during this trying time."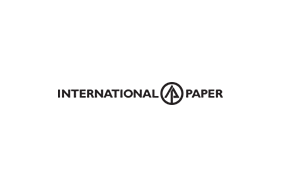 International Paper Company
International Paper Company
About International Paper
International Paper (NYSE: IP) is a leading global producer of renewable fiber-based packaging and pulp products with manufacturing operations in North America, Latin America, North Africa and Europe. We produce corrugated packaging products that protect and promote goods and enable worldwide commerce, and pulp for diapers, tissue, and other personal hygiene products that promote health and wellness. We are headquartered in Memphis, Tenn. and employ approximately 38,000 colleagues. Net sales for 2020 were $21 billion*. For more information about International Paper, our products, and global citizenship efforts, please visit internationalpaper.com.
*Inclusive of our former pulp and paper mill in Kwidzyn, Poland, which was sold on August 6, 2021, and our former global papers business, which became a standalone, publicly traded company on October 1, 2021.
About International Paper - EMEA
In Europe, Middle East & Africa (EMEA), International Paper focuses on the production and marketing of fiber-based packaging and pulp, employing approximately 4,200 people. As a leading supplier of high-quality corrugated containers for a multitude of applications, we serve customers throughout the region from our network of two recycled containerboard mills and 23 box plants in France, Italy, Morocco, Portugal and Spain. Pulp production is centered in Gdansk, Poland. Other products available from International Paper in the region include Kraft linerboard and recycled containerboard, as well as pulp.
More from International Paper Company