Published 04-08-20
Submitted by The Soil Health Institute
The Soil Health Institute (SHI), a non-profit charged with safeguarding and enhancing the vitality and productivity of soils, today released the first episode of its new Healthy Soils for Sustainable Cotton webinar series for cotton producers across the country. A new episode will be made available weekly from now until mid-May. The webinar series will be publicly available on SHI's YouTube Channel and Soil Health Training webpage.
"We are glad that we can offer this webinar series to cotton producers who were unable to attend our in-person events," said David Lamm, Project Manager of Healthy Soils for Sustainable Cotton. "This targeted soil health training offers relevant information to consultants, scouts and other agri-business representatives, as well as other producers, in implementing more sustainable farming operations."
The webinar series features soil health scientists and technical specialists who provide foundational training to help viewers better understand soil health and function. The webinars will help producers, crop consultants and other advisors design and implement a soil health management system, starting with a presentation on the importance of soil health. Subsequent episodes will explore the links between soil biology and soil health, examine soil health planning principles, help innovators rethink management paradigms related to nutrient and pest management, and guide producers through identifying key soil health indicators and management practices that can be applied to their operations.
The webinar series is part of the Healthy Soils for Sustainable Cotton project, which provides farmer-focused education and training events delivered by SHI scientists, partnering with soil health technical specialists and cotton farmers who have implemented successful soil health management systems. The project aims to increase the adoption of soil health management systems among cotton producers while documenting environmental and economic benefits. 
Healthy Soils for Sustainable Cotton is supported through the generosity of the Wrangler® brand, the VF Corporation Foundation and the Walmart Foundation. For more information about the project and access to the webinar series, visit https://soilhealthinstitute.org/soil-health-training/.
### 
About the Soil Health Institute
The Soil Health Institute (www.soilhealthinstitute.org) is a non-profit whose mission is to safeguard and enhance the vitality and productivity of soil through scientific research and advancement. The Institute works with its many stakeholders to identify gaps in research and adoption; develop strategies, networks and funding to address those gaps; and ensure beneficial impact of those investments to agriculture, the environment and society.
About Wrangler®
Wrangler® apparel is available nationwide in mass market retailers, specialty stores, including work apparel chains, farm & fleet, and western stores, as well as through online and catalog retailers. To find a retailer or for more information on the Wrangler family of products, visit Wrangler.com or call 888.784.8571.
About VF Corporation
VF Corporation outfits consumers around the world with its diverse portfolio of iconic lifestyle brands, including Vans®, The North Face®, Timberland®, Wrangler® and Lee®. Founded in 1899, VF is one of the world's largest apparel, footwear and accessories companies with socially and environmentally responsible operations spanning numerous geographies, product categories and distribution channels. VF is committed to delivering innovative products to consumers and creating long-term value for its customers and shareholders. For more information, visit www.vfc.com.
About Philanthropy at Walmart
Walmart.org represents the philanthropic efforts of Walmart and the Walmart Foundation. By leaning in where the business has unique strengths, Walmart.org works to tackle key social issues and collaborate with others to spark long-lasting systemic change. Walmart has stores in 27 countries, employs more than 2 million associates and does business with thousands of suppliers who, in turn, employ millions of people. Walmart.org is helping people live better by supporting programs that work to accelerate upward job mobility for frontline workers, address hunger and make healthier, more sustainably grown food a reality, and build strong communities where Walmart operates. To learn more, visit www.walmart.org or connect on Twitter @Walmartorg.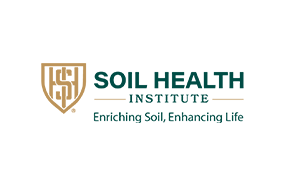 The Soil Health Institute
The Soil Health Institute
About the Soil Health Institute
The Soil Health Institute is a global non-profit with a mission to safeguard and enhance the vitality and productivity of soil through scientific research and advancement. We bring together leaders in soil health science and the industry to help farmers, ranchers, and landowners adopt soil health systems that build drought resilience, stabilize yield, and benefit their bottom line.

The Institute's team of scientists, holding doctorates in various soil science and related disciplines, has developed highly effective soil health targets and standardized measurements to quantify progress at achieving regenerative and sustainable agricultural systems, and leads the cutting-edge fields of carbon sequestration and decoding the soil microbiome.

Healthy soils are the foundation for rejuvenating our land. Together, we can create a secure future for all, mitigate the effects of climate change, and help agriculture and organizations meet production and environmental goals at scale.

Visit soilhealthinstitute.org to learn more and follow us on LinkedIn, Twitter, and Facebook.
More from The Soil Health Institute