Published 04-03-20
Submitted by MENTOR
To ensure physical distancing does not mean social disconnection, MENTOR and iCouldBe launched the Virtual Mentoring Portal, a safe and monitored mentoring platform for mentors and mentees to continue their relationships while they may be separated due to COVID-19. 
MENTOR has partnered with iCouldBe, one of the leading experts on virtual mentoring in the U.S. since 2000, to develop this free and supported tool. iCouldBe is a long-time national partner of MENTOR's presenting regularly at the National Mentoring Summit and serving as an advisor on the E-Mentoring Supplement to the Elements of Effective Practice, the cornerstone publication for quality mentoring. The Virtual Mentoring Portal leverages an existing platform developed by iCouldBe to support teens with a structured, evidence-backed curriculum focused on academic success, post-secondary education, work experience, exploring future careers, and developing webs of support.
The Virtual Mentoring Portal provides two distinct options to mentoring programs (1) unstructured communications in the form of monitored email, or (2) structured communications in the form of a research-backed curriculum.  The Portal provides virtual mentoring access for existing mentees ages 13 and older, and their mentors – it has been constructed with respect to best practices, safety, and data privacy and is a direct response to the needs of youth-serving organizations nationwide while they navigate COVID-19 repercussions.
In a MENTOR survey of mentoring programs conducted in mid-March, more than 90 percent of respondents said a virtual mentoring tool would benefit them and the young people they serve.  For programs that had not yet made the transition to virtual mentoring, three of the common barriers included liability, access to a safe virtual platform, and funding for technology. The Virtual Mentoring Portal is designed to address those three key concerns. MENTOR is actively fundraising to ensure the Virtual Mentoring Portal remains a no-cost tool while organizations face extraordinary circumstances.
"In this time of physical distancing, relationships matter now more than ever to drive belonging, connection, and stability. We must ensure that physical distance does not lead to disconnection and disorientation," said David Shapiro, CEO of MENTOR. "Whether they are facing inconvenience or instability, young people need us to show up for them, and partnering with a long-time ally and proven expert iCouldBe to launch the Virtual Mentoring Portal provides a way for mentoring programs to support mentors and mentees in continuing to show up for each other."
"The entire iCouldBe community was inspired to rally around our extended family of mentoring organizations when we saw they were looking for new ways to connect their mentees and mentors to avoid in-person meetings during this time of physical distancing.  My first thought was to reach out to MENTOR to collaborate on quick, scalable solutions," said Kate Schrauth, Executive Director of iCouldBe. "MENTOR has the vision to provide real solutions in extraordinary times, the trust of the mentoring community and the relationships with the people who deliver amazing mentoring programs across the country every day. iCouldBe has the safe and monitored e-mentoring platform and online, evidence-based curriculum that we could quickly and efficiently make available to thousands of mentees and their existing mentors. Together, we are ready to do all we can to support mentees."
At the time of launch, the Virtual Mentoring Portal saw interest from mentoring programs nationwide serving a collective 20,000 youth. Learn more about the Virtual Mentoring Portal at www.mentoring.org/VMP. 
ABOUT MENTOR
MENTOR is the unifying champion for quality youth mentoring in the United States. Our mission is to expand the quality and quantity of mentoring relationships nationwide. Potential is equally distributed; opportunity is not. A major driver of healthy development and opportunity is who you know and who's in your corner. 30 years ago, MENTOR was created to expand that opportunity for young people by building a youth mentoring field and movement, serving as the expert and go-to resource on quality mentoring. The result is a more than 10-time increase in young people in structured mentoring relationships, from hundreds of thousands to millions. Today, we activate a movement across sectors that is diverse and broad and seeps into every aspect of daily life. We are connecting and fueling opportunity for young people everywhere they are from schools to workplaces and beyond.
ABOUT iCouldBe
iCouldBe is an e-mentoring program that leverages technology to connect mentees and mentors from any geographic location across the United States. With equity as our core value, iCouldBe serves young people who can thrive when they are surrounded by a web of adult support. Mentees and mentors engage weekly in online, evidence-backed activities that strengthen relationship-building skills and expand mentee support networks. Mentees learn to actively engage these new networks to support their efforts to map academic and career pathways and identify tactical steps to achieve their short and long-term goals. Since 2000, iCouldBe has served young people from our most underserved communities to ensure opportunities for success in school and life are universally available.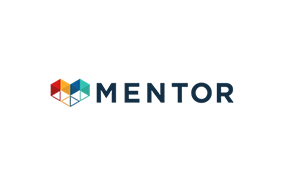 MENTOR
MENTOR
ABOUT MENTOR
MENTOR is the unifying champion for expanding the quality and quantity of mentoring relationships across the United States. 30 years ago, MENTOR was created to expand  opportunities for young people by building a youth mentoring field and movement. The result: a more than 10-fold increase in young people in structured mentoring relationships. Today, MENTOR is the expert voice representing a movement that meets young people everywhere they are – from schools, to workplaces, and beyond. MENTOR operates in collaboration with 25 local Affiliates across the country. For more information, visit mentoring.org.
More from MENTOR