Published 04-03-20
Submitted by International WELL Building Institute
The International WELL Building Institute (IWBI) announced today that through 2020, it is lowering the cost of registration to pursue its popular WELL AP credential by over 50 percent, to $299US.  Students as well as individuals who are out of work or who have lost their jobs and are looking for a way to differentiate themselves as they re-enter the job market, will be charged only $99US, with IWBI covering the difference.
"There are more than 10,000 people from 80+ countries who are committed to the WELL movement who have already earned their credentials or are in the process to obtain them," said Rick Fedrizzi, chairman and CEO, IWBI.  "These weeks when so many of us are responding to the stay-at-home edicts that are part of the virus defense present a unique opportunity to invest in yourself through education. We know that, on the other side of this, buildings, organizations and communities will need people who have deep knowledge and practical skills about how to turn spaces into places where people can be confident that they can thrive. This is one way we can help."
Fedrizzi noted that IWBI has also launched the Task Force on COVID-19:  Prevention and Preparedness, Resilience and Recovery to identify and develop a set of signature deliverables and resources, including guidelines for individuals, organizations and communities to help make the massive amount of current health research and data amassed and integrated since the launch of the WELL Building Standard in late 2014, more readily available. The Task Force will also assess ways in which the WELL Building Standard (WELL) itself can be further strengthened so the system, which touches more than a half-billion square feet of space across 58 countries, can incorporate additional strategies to advance the role of buildings as part of the public health toolkit.  More information about the Task Force can be found here. 
"To deliver this at scale we need more knowledgeable people in the market," said Rachel Gutter, president of IWBI, "and the WELL AP is a signal of mastery of a new way of approaching design, construction, operations and maintenance with people's health at the center.  The WELL AP is a leadership designation. It shows you have the discipline and the passion to deeply understand the holistic approach WELL demands. There's never been a better time to get educated on WELL as a way to invest in your career and advance evidence-based solutions that benefit your organizations and communities." Register to begin the journey towards the WELL AP here.
Gutter noted you can also take advantage of a free five-part virtual training series that will arm you with the knowledge and tools you need to pass the WELL AP exam with confidence and enthusiasm. Taught by one of IWBI's most popular WELL Faculty members, Alex Spilger, of Cushman and Wakefield, course content will focus on the WELL Building Standard and each feature in its seven WELL v1 concepts. The course will also include breakout sessions and project scenarios to help you contextualize and apply knowledge. Upon completion of the training series, learners will receive a practice exam that accurately reflects the types of questions on the WELL AP exam.  Register for the exam prep series, sponsored by Delos, here. 
"WELL AP accreditation is overseen by third-party Green Business Certification Inc., which uses Prometric, a leading provider of technology-enabled testing and assessment solutions, to administer WELL AP exams," said Gutter.  "Like so many organizations, Prometric has been impacted by COVID-19, and most of its global testing centers have been temporarily closed. As they begin to open and individuals can once again schedule their exams, we'll be offering recorded exam prep sessions and we'll schedule a refresher with Alex so candidates can feel up-to-the-minute confident and equipped for the day of the test."
"As part of our efforts to do our part in the face of the COVID-19 impacts around the globe," said Fedrizzi, "we will donate 20% of our 2020 WELL AP registration fees to Doctors Without Borders, as a way to support first responders everywhere.  We are deeply grateful to everyone who is on the front lines fighting to combat the very human effects of this terrible disease." 
About the International WELL Building Institute
The International WELL Building Institute (IWBI) is leading the global movement to transform our buildings and communities in ways that help people thrive. The WELL v2 pilot is the latest version of its popular WELL Building Standard (WELL), and the WELL Community Standard pilot is a district scale rating system that sets a new global benchmark for healthy communities. WELL is focused exclusively on the ways that buildings and communities, and everything in them, can improve our comfort, drive better choices, and generally enhance, not compromise, our health and wellness. IWBI convenes and mobilizes the wellness community through management of the WELL AP credential, the pursuit of applicable research, the development of educational resources, and advocacy for policies that promote health and wellness everywhere. IWBI is a participant of the United Nations Global Compact, the world's largest corporate citizenship initiative, and helps companies advance the UN Sustainable Development Goals (SDGs) through the use of WELL. More information about IWBI can be found here. 
International WELL Building Institute, IWBI, the WELL Building Standard, WELL v2, WELL Certified, WELL AP, WELL, The WELL Conference, We Are WELL, the WELL Community Standard and others, and their related logos are trademarks or certification marks of International WELL Building Institute pbc in the United States and other countries.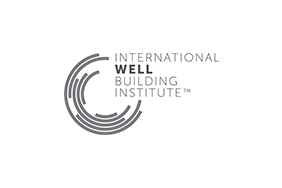 International WELL Building Institute
International WELL Building Institute
The International WELL Building Institute™ (IWBI™) is a public benefit corporation whose mission is to improve human health and well-being through the built environment. IWBI administers the WELL Building Standard™ (WELL) – a performance-based system for measuring, certifying, and monitoring features of buildings that impact the health and well-being of the people who live, work, and learn in them. IWBI was established pursuant to a Clinton Global Initiative commitment to improve the way people live by developing spaces that enhance occupant health and quality of life by sharing the WELL Building Standard globally. www.wellcertified.com
More from International WELL Building Institute