Published 04-02-20
Submitted by Business Call to Action (BCtA)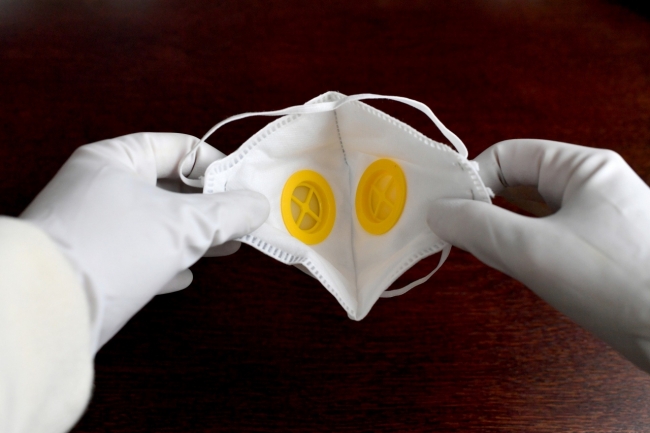 News | Business Call to Action
The Business Call to Action (BCtA) continues to work with its member companies by providing guidelines on how to cope with the pandemic. We are working to better understand the bottlenecks companies are facing, their priorities during this crisis and its impact on people at the base of the economic pyramid through surveys with our members. Here are some of the first BCtA companies to respond to COVID-19:
 
Free support to fight COVID-19
Social enterprise Dimagi's open-source mobile platform CommCare is being provided for free to support governments and organizations in their COVID-19 response.
The company has released a customizable app template that implements WHO's FFX (First Few X) cases reporting and contact tracking protocols and can be deployed immediately. These standardized protocols developed by the UN's World Health Organization help with the systematic collection and rapid sharing of data in a format that can assist with the timely estimations of COVID-19 transmissions.
 
"Our early response is the most powerful tool that most organizations have to control the long-term impact [of COVID-19]. The most important facet of that response is time.  For that response we need to rely on the existing tools that work today, not the ones being promised in the future," stated Dimagi's CTO Clayton Sims.
 
CommCare has already been used in controlling and responding to infectious disease outbreaks including Ebola and Zika.
Central cloud server
In India, social enterprise Sevamob's patient data management system stands ready to serve the population during the COVID-19 crisis if needed, said Shelley Saxena, founder of Sevamob. The system allows for uploading and saving patient reports on a central cloud server and is available offline, an added benefit, particularly in rural areas where health teams may experience connectivity issues.
 
The system can also be customized without needing further programming thus easily adaptable to work in pandemic-like situations. "In a COVID-19-like situation if you want to identify patients who may cause community-to-community transmissions, literally in minutes you can set up additional forms and questionnaires within the system that become a part of the patient's record," said Saxena. These reports are updated live and can easily be shared with the relevant stakeholders. Sevamob's 200 mobile clinics continue to serve low-income populations across India who would not have any access to healthcare otherwise.
 
Data-access for all
In Ghana, global internet service provider BLUETOWN has provided free data-access to all users to view informational COVID-19 videos from the WHO. The company's inclusive business model is built around bridging digital divides, improving access to digital content and services, and reducing poverty and inequality. "In this time of crisis vital and timely access to information should be for everyone regardless of purchasing power," stated the company.
Telehealth free of charge
In Pakistan, telehealth provider Sehat Kahani is collaborating with the government to help combat COVID-19 by providing free virtual consultations for the next three months. Through their smartphone app, the company can virtually triage patients and send them to the correct healthcare facilities if need be, without burdening the healthcare system with non-virus cases while also reducing unnecessary exposure.
The company's network of 1,500 doctors and having technology at hand allowed them to respond quickly to the pandemic.  "We have the experience [in telehealth], we have a network of 1,500 doctors who are constantly trained, and we knew who to get on board quickly," said Sehat Kahani's co-founder on their quick response in assisting with the pandemic.
Remote technology keeps high-risk patients safe
Thaïs Health (formerly known as AccuHealth), started in Chile and is a pioneer in remote patient monitoring offering tele-monitoring services to chronically ill patients from the bottom of the pyramid. Such remote monitoring can help prevent acute incidents by being proactive rather than reactive and the company is using similar predictive care in addressing COVID-19. "Our technology-assisted Remote Patient Monitoring solution addresses the looming COVID-19 treatment capacity crisis," said the company's co-founder and CEO Xavier Urtubey.
 
By using predictive modeling, near real-time care coordination and behaviour modification techniques, they are able to provide proactive, collaborative, patient-centred care to those who have been identified as having COVID-19 or those who may need to have their vital signs monitored. 
 
With such an approach they are able to keep high-risk patients at home as much as possible but can get treatment when necessary. "This helps flatten the infection curve while still being able to detect the earliest signs of COVID-19," explained Urtubey.
 
Supporting supply chains
In Indonesia, East-West Seed continues to get its vegetable seeds as close to its smallholder farmers as possible. Disruption of vegetable farming could lead to shortages of nutritious vegetables in the near future and farmers need continued access to seeds and other essential agriculture inputs, stated the company. Working with other seed companies, central and local governments, they are doing their utmost to get exemptions from lockdowns to minimize the impact on farming. The company has put in place safety measures for employees, social distancing techniques and provided workers with hygienic products.
 
Hygiene education saves lives
In Nigeria, Aimcare's educational classes, through their Water Ease programme, has imparted over 11,000 children in rural areas with handwashing and hygiene knowledge, the first step in mitigating disease. 
 
Amongst the health and wellbeing programmes, trainings and products Aimcare provides, hand washing is the most cost-effective intervention in preventing disease. "Most people don't understand the health benefits of handwashing and that is where we can come in," said Aimcare's CEO Mmekidmfon Umanah. "We know the communities, we have access to them and we can continue our work on training people on hygiene," said Umanah on providing people at the base of the pyramid with the knowledge to mitigate disease by simple yet effective measures such as soap and handwashing techniques.
 
With over 3 billion people in the world without access to basic handwashing facilities such as soap and water, the company is on a mission to lower that number by teaching women to make their own personal care products. Their Learn and Earn programme teaches women to make soaps, disinfectants and detergents to use in their households and to sell to others in their communities.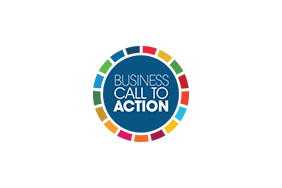 Business Call to Action (BCtA)
Business Call to Action (BCtA)
Business Call to Action is a global joint advocacy platform that works to accelerate progress towards the Sustainable Development Goals (SDGs) by challenging and supporting companies to develop inclusive business models that offer the potential for both commercial success and development impact. It is hosted by the United Nations Development Programme and funded by Dutch Ministry of Foreign Affairs, Swedish International Development Cooperation Agency (Sida), Swiss Agency for Development and Cooperation, UK Department for International Development (DFID). To date, 230 companies from around the world have signed on to commit to contribute to the SDGs, from large multinational companies to national and small- and medium-enterprises in 70 countries.
More from Business Call to Action (BCtA)