Published 03-27-20
Submitted by Bayer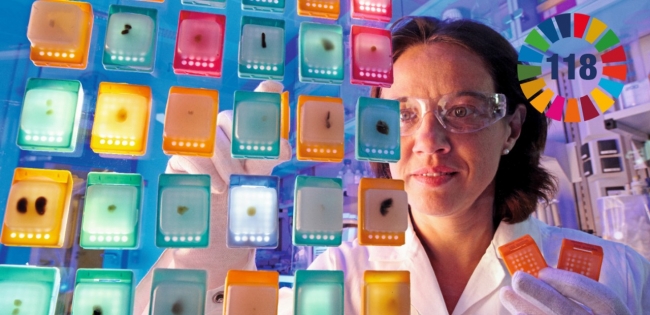 As I write this, the world holds its breath. The global COVID 19 pandemic, the coronavirus, affects many infected and worried people around the globe. Countless doctors, nurses and medical workers are tirelessly helping on the ground. Governments are on highest alert to control the situation, talking advice from scientific experts who are learning on the fly. Healthcare companies like Bayer are also in constant contact with authorities worldwide and provide support wherever possible.
It is way too early to learn lessons from this global pandemic. We are still in the middle of it. But I believe there is a bigger question that is being touched on here where I would urge us to develop a common understanding. I'm referring to a disturbing development in recent years that has weakened trust in science and in the role of experts in general.
In the context of coronavirus, just a few days ago, the New York Times put it this way:
"The failures to contain the outbreak and to understand the scale and scope of its threat stem from an underinvestment in and an under-appreciation of basic science."
This week, despite the focus on fighting a global pandemic, UN Secretary General Guterres still commented on the WMO global report on Climate 2019 because of how relevant the findings are. The Fridays for Future movement received a lot of applause for its ability to put climate change higher on the global agenda. I believe it is even more remarkable how the movement's core argument has been grounded in science.
For many years, scientific denialism has slowed down action. Today, scientific consensus exists in cause and effect of climate change. Just last year, similar scientific backing was established for biodiversity loss.
Bayer is a leading company in health and agriculture grounded in scientific findings. In Crop Science, we have one of the highest investments in research and development of any corporation ever.
Overall, our EUR 5.3 billion annual R&D investment puts us in the top five of all German companies and well in the top 25 globally.
Bayer employs more than 18,000 researchers and engages in some 8,000 scientific partnerships with third parties every year. We can only fulfill our purpose of "Science for a Better Life" by being a welcomed partner in the scientific community.
Given the huge global challenges in public health, food systems, and an economy that has long exceeded planetary boundaries, only relentless focus on innovation can help humanity to find and implement the solutions that will provide a path forward. In 2018, the leading 50 corporations in the world invested more than EUR 310 billion for R&D.
Against this backdrop, it is striking to me that the R&D budgets of major global companies have only played a minor role in the sustainability debate which seems rather revolving around the emissions of today than the breakthroughs of tomorrow. To change that, we will ask our upcoming sustainability council to scrutinize our future pipelines with a view to putting even more emphasis on sustainability.
Distrust in science - How did it come to this?
The big dilemma is that while innovation and scientific progress is urgently needed, trust in science is more and more dwindling. I see three main trends contributing to this disturbing development:
First, we live in times where people trust their laymen peers rather than experts and new communication technology stimulates sharing of false information far more than sharing of scientifically proven facts. A scary example for this is the growing skepticism towards vaccination.
My hope is that COVID-19 will reverse this trend. Football manager Jürgen Klopp made a point recently when refusing to comment on coronavirus, saying: "People with knowledge should talk about it."
Against this backdrop, it is great to see how undisputable experts in their fields regain the ear of the public, such as Chen Wei, the 54-year-old Chinese virologist who is building on the knowledge and skills she gained fighting Sars and Ebola, Christian Drosten, the director of the Institute for Virology at Berlin's Charite hospital or National Institute of Allergy and Infectious Diseases Director Anthony S. Fauci in the United States, another veteran of the Ebola crisis.
Second, industry needs to confront its well-documented history of systematically undermining scientific findings in order to postpone the usually unpleasant rendezvous with truth. Many sectors like tobacco, chemicals, food and oil have invested significant resources into putting their short-term revenue above long-term science-led ones. For denial, sectors and individual corporations paid a price. The highest cost, however, derived from undermining the trust in the very science businesses depend on.
Third, academia falls as well in the trap. Such as when it becomes the mouthpiece of activism and presents findings as the truth even when general scientific consensus or reproducibility is low. It includes deriding all industry-funded findings resulting into the crippling of one of the major sources of funding of scientific discovery.
Out of these trends, different narratives that erode the trust in science have emerged:
The view from the left: Science can't be trusted because it is industry-funded and, therefore, the results are skewed.

The view from the right: Science can't be trusted because academia is a left-leaning enterprise deriving biased results from an intellectual monoculture.

The view from either left or right: An overly technology-friendly ideology in the name of science can't be trusted because collides with a romantic world view or religious beliefs.
Distrust in science - What does it lead to?
Regulators around the world are drastically feeling the consequences of the erosion of trust in science. Any regulatory process is inherently political. However, in recent history, in order to partially reduce the influence of important businesses, independent scientific assessment has allowed regulators to better reflect on public health or environmental concerns in their approval processes. The overhaul of the European food safety and chemical regulation at the beginning of this century following the BSE crisis is an example of this process.
In a climate where experts are less and less regarded, regulators are now facing an equally strong pressure. Both industry and activists need to come to grips with how unhelpful some current tactics are to society. To share an example where we got it wrong in 2017: Just last week, there was a publication about past activity where originators of studies hid behind a smoke-screen with the belief in doing so more effectively to influence public opinion.
There is a broad societal majority supporting innovation to transform how we produce, consume, and live on this planet. The role of regulators is to decide the extent to which business can turn innovation into products that create value. Everyone should have an interest to strengthen science in the context of this process.
For Bayer, this has a five immediate consequences:
Starting this year in Germany, where a huge part of our research activity originates, we will roll out a global collaboration register that will create transparency around Bayer's scientific partnerships.

In future dossiers for regulators, we will include all studies we have commissioned including those who have adverse findings.

We will continue to promote a high level of transparency and publish regulatory dossiers and scientific findings.

Scientific progress also stems from dissenting voices and we will engage in greater dialogue to learn from scientists who have contrarian viewpoints.

We will seek to build alliances with other corporations to drive global standards for science engagement and speak up where we believe industry is undermining science on the lookout for short-term gains.
We need a societal push for innovation that helps address the biggest challenges of our time. Let's overcome the growing societal apprehension regarding academia and industry collaboration in the scientific field. The world will only stand a chance to achieve the 2030 Sustainable Development Goals of the United Nations if trust in science is restored.
A new societal contract is needed, which states that industry must accept inconvenient truths about the limitations of its freedom to operate, with increased consciousness regarding the undeniable planetary boundaries. Conversely, other societal stakeholders need to trust in science-based risk assessments that enable innovation.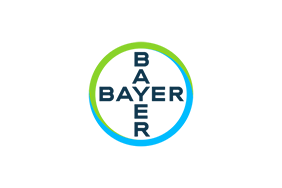 Bayer
Bayer
Bayer: Science For A Better Life
Bayer is a global enterprise with core competencies in the Life Science fields of health care and agriculture. Its products and services are designed to benefit people and improve their quality of life. At the same time, the Group aims to create value through innovation, growth and high earning power. Bayer is committed to the principles of sustainable development and to its social and ethical responsibilities as a corporate citizen. In fiscal 2015, the Group employed around 117,000 people and had sales of EUR 46.3 billion. Capital expenditures amounted to EUR 2.6 billion, R&D expenses to EUR 4.3billion. These figures include those for the high-tech polymers business, which was floated on the stock market as an independent company named Covestro on October 6, 2015. For more information, go to www.bayer.com.
More from Bayer