Published 03-27-20
Submitted by International WELL Building Institute
With the gravity of the situation regarding COVID-19, today, more than ever, places matter to the future of protecting our families, our businesses and the public at large. 
Join the International WELL Building Institute for a webcast series that focuses on the leading role buildings, communities and organizations can play to support our health and well-being overall, and our collective ability to prepare for and respond to global health challenges like the one we're experiencing now.
Places Matter to Build Community
Our global community's response to the novel Coronavirus
COVID-19 is making the world a smaller and more interconnected place, and now more than ever building community is essential. Hear from our global outposts, in China, Australia and Europe on solutions-oriented interventions, research-based strategies and actionable tips for how to stay connected, healthy and centered in this era of pandemic.
March 26 at 10 a.m. & 8 p.m. ET
Places Matter to Prevent and Prepare
Navigating the new normal and putting health first
Over just a few days, major portions of the global workforce transitioned from commercial offices to home offices. The unexpected shift suddenly necessitates considering how elements our home routines impact our health and the health of our communities. Hear from our team of health experts about best practices for working from home and adapting to this new norm while taking care of your health. Explore ergonomics, acoustics, ideas for combating social isolation and more.
April 3
Places Matter to Foster Resilience
Strategies to help your organization plan
Organizations all over the world are being challenged to rethink everything, from emergency preparedness plans to cleaning practices to HR policies and programs that support employee mental health. Join us to learn how strategies within the WELL Building Standard can help your organization prepare for and address public health challenges - not just now, but for the long term.
April 9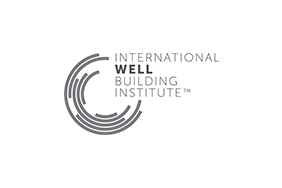 International WELL Building Institute
International WELL Building Institute
The International WELL Building Institute™ (IWBI™) is a public benefit corporation whose mission is to improve human health and well-being through the built environment. IWBI administers the WELL Building Standard™ (WELL) – a performance-based system for measuring, certifying, and monitoring features of buildings that impact the health and well-being of the people who live, work, and learn in them. IWBI was established pursuant to a Clinton Global Initiative commitment to improve the way people live by developing spaces that enhance occupant health and quality of life by sharing the WELL Building Standard globally. www.wellcertified.com
More from International WELL Building Institute