Published 03-26-20
Submitted by Global Reporting Initiative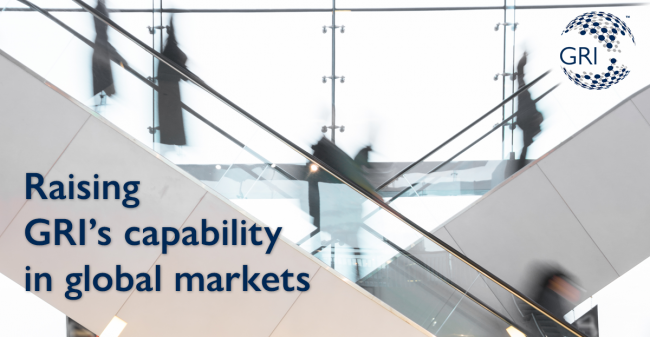 Two new senior appointments at Global Reporting Initiative
As global capital markets, investors and policy makers are increasingly focused on environmental, social and governance (ESG) information, GRI has made two senior appointments to help meet the needs of these important stakeholders:
From 1 May, Siobhan joins GRI in this newly-created role, with responsibility for driving adoption of the GRI Standards by capital market actors – including regulators, stock markets, investors and analysts. She will reinforce the significance of ESG disclosure in capital markets while working to align the practice with investor needs. Siobhan is a non-executive director of the Johannesburg Stock Exchange and most recently was Head of Research & Public Policy at the World Federation of Exchanges.
Thijs Reuten - Head of Policy
Thijs starts with GRI on 1 April, leading work to enable policy alignment to the GRI Standards by international organizations (such as UN agencies, the OECD and G20) and national governments. Thijs has run an urban development consultancy, served eight years as a district alderman in Amsterdam, and previously worked as Political Advisor to the European Affairs Minister, at the Netherlands Ministry of Foreign Affairs.
GRI Chief Executive Tim Mohin said:
"At a time when we are increasingly aware of how fragile our society, environment and even human life itself is, it's all the more crucial that organizations take seriously their responsibilities to people and the planet.

At GRI, we strive to unlock the corporate transparency needed to effect change. So, I am delighted to be welcoming Siobhan and Thijs, to help us strengthen the position of the GRI Standards, within capital markets and in policy, as the global common language for reporting sustainability impacts."
Siobhan Cleary said:
"When it comes to ESG disclosure standards, users are recognizing the importance of understanding not just the impact ESG factors have on businesses, but also on the impact businesses have on the society and environment in which they operate. I look forward to working with capital market participants to enrich their engagement with GRI, as the sustainability agenda continues to grow in markets around the world."
Thijs Reuten added:
"The challenges facing the global community, as articulated through the Sustainable Development Goals and climate crisis – and heightened by the ongoing coronavirus pandemic – makes the mission of GRI more important than ever. That's why I am taking on this role working with policy makers and governments, to help them realize the role of sustainability reporting in contributing towards global solutions."
Notes to editors
Siobhan Cleary, who is a South African national, has previously worked for the Johannesburg Stock Exchange (Director of Strategy & Public Policy) and Accenture (Manager, Strategy). She is completing her MSC in Climate Change: Environment, Science & Policy (Kings College, London); has an MBA and a Bachelor of Laws (University of Cape Town), and an MA in International Relations (John Hopkins University, Bologna and Washington D.C.). She is also a Yale World Fellow, 2011.  
Thijs Reuten is a Dutch-Italian dual national and his previous experience includes: the Netherlands Ministry of Foreign Affairs (Senior Policy Advisor – Parliamentary Liaison); the Foundation United in Music (UN Liaison Officer); and the Dutch Labour Party (Policy Advisor, and an elected Member of Amsterdam City Council). Thijs holds an BSC in Political Science and an MA in International Relations (University of Amsterdam).
The Global Reporting Initiative (GRI) is the independent international organization that helps businesses, governments other organizations understand and communicate their impacts.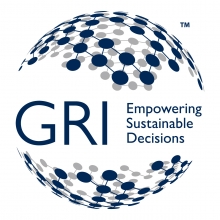 Global Reporting Initiative
Global Reporting Initiative
The Global Reporting Initiative's (GRI) vision is that reporting on economic, environmental, and social performance by all organizations becomes as routine and comparable as financial reporting. GRI accomplishes this vision by developing, continually improving, and building capacity around the use of its Sustainability Reporting Framework.
An international network of thousands from business, civil society, labor, and professional institutions create the content of the Reporting Framework in a consensus-seeking process.
More from Global Reporting Initiative