Published 03-24-20
Submitted by Ray C. Anderson Foundation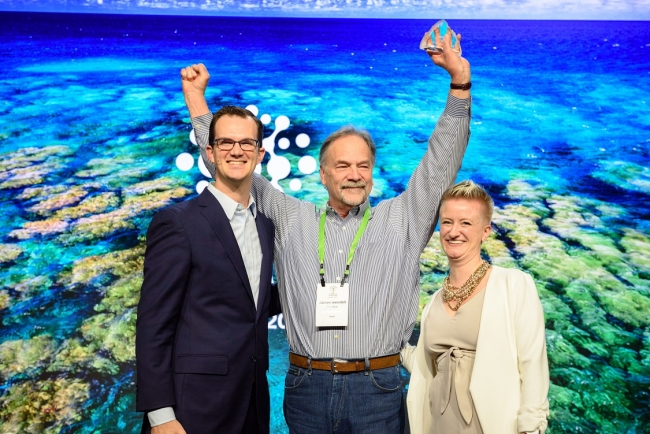 Ray C. Anderson Foundation Grants University of New Hampshire's Sustainability Institute $2500, honoring Wendell Hadden
In January, the Ray C. Anderson Foundation announced that Wendell Hadden, vice president, education sector at Interface, received the Ray C. Anderson Sustainability Award at Interface's Sales Meeting in Los Angeles.
At the time, Wendell had just celebrated his 40-year anniversary with Interface, with many of those years spent in the higher education sector.
One of the benefits of receiving the Ray C. Anderson Sustainability Award is the privilege of choosing a nonprofit recipient organization for a $2500 grant from the Ray C. Anderson Foundation.
"Wendell has always been a model steward for Ray's vision, Interface's journey to sustainability and for protecting our environment for future generations," said Harriet Anderson Langford, trustee for the Ray C. Anderson Foundation, and president of The Ray.
Because of his passion for sustainability, and his wish to apply his $2500 grant towards an initiative in the higher education sector, Wendell's grant has been awarded to the University of New Hampshire Sustainability Institute (UNHSI) for its Sustainability Indicator Management and Analysis Platform (SIMAP).
SIMAP is the leading tool for campuses to calculate their carbon and nitrogen footprints, and it is used by more than 500 colleges and universities as their official tracking mechanism for carbon footprint calculations.
Wendell's grant from the Foundation, and a matching grant provided by Interface, Inc. (total of $5000) will help the UNHSI team to move forward with their 2020 goals for expanding SIMAP to include scope 3 emissions in addition to scope 1 and scope 2. In general, scope 1 emissions are direct greenhouse gas emissions, such as from burning gasoline. Scope 2 emissions are those associated with using electricity. Scope 3 emissions are those associated with manufacturing the products and materials used at universities.
According to SIMAP project co-leads, Jennifer Andrews and Allison Leach, an independent study conducted by the University of Cambridge found that complete scope 3 emissions made up 70% of the total carbon footprint of a campus, and a handful of U.S. campuses suggest the same order of magnitude.
They noted that in order to achieve meaningful and impactful carbon reductions, it is crucial that organizations calculate, track, and reduce the complete scope 3 carbon footprint.
They noted that increasing the scope of SIMAP and focusing on scope 3 tracking will emphasize that what needs to happen to reduce global warming comes down to student and staff behaviors and decisions – not just top-down institutional decisions.
CONTACT
Ray C. Anderson Foundation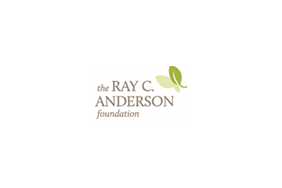 Ray C. Anderson Foundation
Ray C. Anderson Foundation
The Ray C. Anderson Foundation was created in honor of the late Ray C. Anderson (1934-2011), founder of Interface, Inc. During his time at Interface, Ray championed the notion of businesses doing well by doing good. It's these noble qualities of advancing knowledge and innovation around environmental stewardship and sustainability that recognized Ray as a pioneer in industrial ecology.
The purpose of the Foundation is to perpetuate these shared values and continue the legacy that Ray left behind. Through research and funding, the Foundation aims to help create a better world for future generations—tomorrow's child. Join us as the story of the Foundation continues to unfold.
More from Ray C. Anderson Foundation