Published 03-17-20
Submitted by Global Reporting Initiative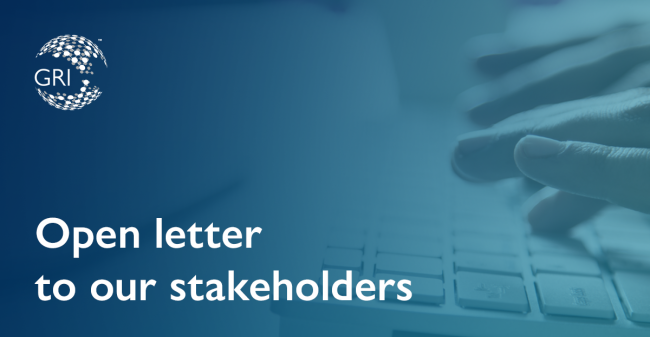 Dear friends,
As an international organization, with employees and stakeholders around the globe, GRI has been closely monitoring the developments concerning the COVID-19 pandemic. At all times we have been striving to respond appropriately, adhering to the expert advice from local and global health authorities – while continuing to operate effectively and provide services within this ever-changing environment.
First and foremost, it is the health and wellbeing of our employees, reporters and partners that is our highest priority. In the past few weeks, as the public health impact started to become apparent, we began to initiate several precautions. This included postponing external events and meetings, restricting all air travel for our workforce, introducing social distancing and robust hygiene protocols, and the closure of some regional offices.
To support us to deliver business as usual, the steps we have taken this week include:
With most of our employees working remotely, we have successfully transitioned all services and engagements to remote connections

In place of physical meetings, we are using virtual solutions to enable stakeholder engagements through online platforms

We are using technology to enable our staff to stay in touch and work from home effectively – such as through messaging apps, collaboration tools and video calls

We are regularly sharing updates and guidance with all employees, informed by expert advice
Looking ahead, we will continue to focus on three priorities: the wellbeing of our employees and their families around the world; continuing to support our partners; and managing any new challenges with resilience, trust, innovation and teamwork, as well as our usual hard work.
GRI will communicate clearly and transparently with you throughout this difficult time. If you have questions or if there is anything we can assist with, please do reach out.
I urge every one of you to take care of yourselves and families, your colleagues and neighbours. It's at times like these that our global community comes together with compassion and caring.  We will weather the storm together.
Best wishes,
Tim
Tim Mohin
Chief Executive
Global Reporting Initiative (GRI)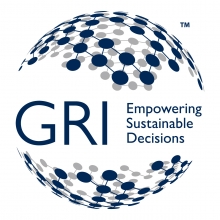 Global Reporting Initiative
Global Reporting Initiative
The Global Reporting Initiative's (GRI) vision is that reporting on economic, environmental, and social performance by all organizations becomes as routine and comparable as financial reporting. GRI accomplishes this vision by developing, continually improving, and building capacity around the use of its Sustainability Reporting Framework.
An international network of thousands from business, civil society, labor, and professional institutions create the content of the Reporting Framework in a consensus-seeking process.
More from Global Reporting Initiative