Published 03-16-20
Submitted by Sodexo
Sodexo today announced that it will ensure sick pay for all employees, either full time or part time, for up to 21 workdays if they have a confirmed case of COVID-19 or are asked not to come to work for COVID-19 related symptoms. Vacation time and other Paid Time Off (PTO) will not have to be used during the employee's COVID-19 related absence.
"Sodexo is committed to the health and safety of our employees, our clients and the communities we serve, and that includes supporting our employees where we can if they get sick as they service our clients," said Sarosh Mistry, President Sodexo USA. "Our employees are our number one asset and whether part time or full time we need to support them. As the service industry deals with the business implications of COVID-19, it's just as important that we look at the human impact of our work as it is that we look at the bottom line. Our long-standing commitment to our employees is something we will stand by, especially at a time like this."
After employees exhaust their accrued sick leave, Sodexo will provide additional sick leave for up to 21 regularly scheduled workdays at no cost to the employee and regardless of how many sick days the employee has accrued. If the employee is unable to return to work at that point, then they will be permitted to borrow up to seven additional days of sick leave. Of course, any absences related to Sodexo's COVID-19 policy will in no way count against an employee's attendance record.
A list of COVID-19 symptoms from the CDC can be found here:  https://www.cdc.gov/coronavirus/2019-ncov/about/symptoms.html
About Sodexo North America
Sodexo North America is part of a global, Fortune 500 company with a presence in 67 countries. Sodexo is a leading provider of integrated food, facilities management and other services that enhance organizational performance, contribute to local communities and improve quality of life for millions of customers in corporate, education, healthcare, senior living, sports and leisure, government and other environments daily. The company employs 160,000 people at 13,500 sites in all 50 U.S. states and Canada, and indirectly supports tens of thousands of additional jobs through its annual purchases of $17B in goods and services from small to large businesses. Sodexo is committed to supporting diversity and inclusion and safety, while upholding the highest standards of corporate responsibility and ethical business conduct. In support of local communities across the U.S., in 2019, the Sodexo Stop Hunger Foundation mobilized 37,000 Sodexo volunteers to distribute 3.2 million meals to help 2.3 million children and adults meet their immediate food needs. Since 1996, the Stop Hunger Foundation has contributed $34.5 million to help feed children in America impacted by hunger. To learn more about Sodexo, visit US.Sodexo.com and connect with us on Facebook, Instagram, LinkedIn, Twitter and YouTube.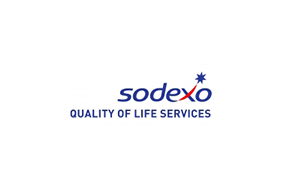 Sodexo
Sodexo
Sodexo, Inc. (www.sodexoUSA.com ) is a leading integrated facilities management services company in the U.S., Canada, and Mexico, with $7.7 billion (USD) in annual revenue and 120,000 employees. Sodexo serves more than ten million customers daily in corporations, health care, long term care and retirement centers, schools, college campuses, government, and remote sites. Sodexo, Inc., headquartered in Gaithersburg, Md., is a member of Sodexo Group, and funds all administrative costs for the Sodexo Foundation (www.sodexofoundation.org ), an independent charitable organization that, since its founding in 1999, has made more than $11 million in grants to fight hunger in America.
More from Sodexo