Published 03-11-20
Submitted by International Paper Company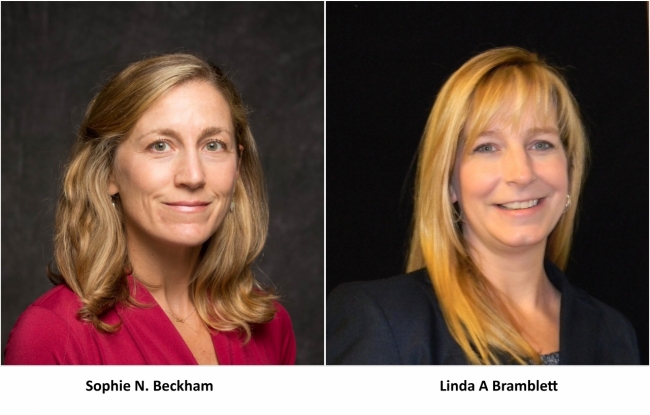 Originally published by The American Forest & Paper Association
This month is Women's History Month, and our industry employs many inspiring women who develop, manufacture, design and market the products we rely on. Women are an invaluable piece of the paper and wood products industry, and we are excited to share with you their stories.
This spotlight will feature two women who are currently working in the industry at International Paper, Sophie N. Beckham, Chief Sustainability Officer, and Linda A Bramblett, Director, North America Transportation, Supply Chain Operations.
Why did you get into the paper and wood products industry?
Sophie: I was a biology major in my undergrad and sought out a natural resource-based graduate program. When I started my master's, I found that forests, and the way that people use forest resources, were my primary interests. After some time working on the ground in forests that supplied the garden furniture trade, I wanted to learn more about the downstream end of that supply chain—who were the companies procuring wood for end consumers, and what were they thinking with respect to their purchasing power? I spent almost eight years in the solid wood side of forest products, working for a global furniture producer and retailer. Building on that experience, I transitioned to the world of pulp and paper to explore new challenges.
Linda: I graduated from college with a Chemical Engineering degree and had participated in undergraduate research in polymers and plastics. Taking a job in the paper industry had never crossed my mind. As I interviewed for a full-time position, a number of paper companies were on-campus recruiting, and I liked three things about their message. First, they were companies that had been around for more than 50 years, which told me they were long-term focused and would do the right things for future generations. Second, these companies helped me understand that cutting trees was a good thing. Enabling landowners to harvest their trees for profit ensures more landowners are interested in growing timber and trees, which is great for the environment. Finally, as I visited various paper mills, I learned that people in this industry help each other, look out for one another, and are generous in their communities. So even today, being with my work team feels like an extended family. 
What does a woman's perspective bring to the table?
Sophie: I think the question isn't so much about what a woman's perspective brings to the table but what any one person chooses to bring to the table. Each of us – man or woman – is unique in that our various backgrounds, experiences, and cultures color our perspectives. Diverse perspectives are critical to collaboration and effective problem solving and fundamentally strengthen the conversation around any table. We each make a choice in how we use our diverse perspectives to contribute and lead.
Linda: I believe that every individual is unique and that leveraging everyone's different perspectives adds value to an organization. Being a woman is only one thing that gives me a different perspective. The individuals who use our products are globally diverse, so utilizing a wide variety of ideas is critical to design products that appeal to our diverse customer base.    
Why should women be a part of this industry? How is being a woman an asset to the industry?
Sophie: The world needs transformational leadership. For those of us leading people, we need to reflect on the diverse backgrounds, orientations, and ethnicities of our key stakeholders. Women have long been drivers of change in the natural resource sectors.
Linda: One of the great things about working in a paper company is that your career can be quite varied. Changing roles and working in different departments within a company, ensures your perspective continues to broaden and that you continue to grow and develop throughout your long career. It's a fantastic opportunity for women to show they can succeed in many areas. At the same time, this flexibility can allow women to move into different roles that fit their needs during different stages of life. 
What advice would you give to women looking to elevate themselves into leadership positions?
Sophie: An important starting point is to ensure that the values of the company or organization you want to work for are aligned with your own. Identify a mentor who can support your journey and has your best interest in mind. Don't give up! Making your way by fostering professional relationships and building a reputation based on a strong work ethic is important, but it isn't linear. Setbacks and challenges are a normal part of life, and we all experience them. Mistakes are part of the learning process, and they can provide rich material for reflection and learning. Finally, remember that you are also setting an example for younger women in your organization. Make sure you support the development of the talent around you.  
Linda: Be ready to say 'yes' to opportunities that present themselves. In addition, continue to grow and leverage your network. Most of the challenges we face have happened before. Finding individuals who will share their experiences, listen to your thoughts or concerns, and who can be a sounding board is important to success. I have a number of people who I rely on to help give me a boost when I'm feeling disappointed or ground me when I'm feeling stressed—maintaining balance when under pressure is critical to success. 
About AF&PA:
The American Forest & Paper Association (AF&PA) is the national trade association of the paper and wood products industry and advances public policies that promote a strong and sustainable U.S. forest products industry in the global marketplace.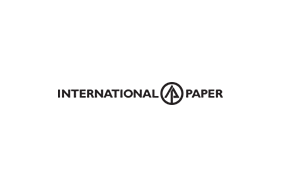 International Paper Company
International Paper Company
About International Paper
International Paper (NYSE: IP) is a leading global supplier of renewable fiber-based products. We produce corrugated packaging products that protect and promote goods, and enable worldwide commerce, and pulp for diapers, tissue and other personal care products that promote health and wellness. Headquartered in Memphis, Tenn., we employ approximately 38,000 colleagues globally. We serve customers worldwide, with manufacturing operations in North America, Latin America, North Africa and Europe. Net sales for 2021 were $19.4 billion. Additional information can be found by visiting InternationalPaper.com.
About International Paper - EMEA
In Europe, Middle East & Africa (EMEA), International Paper focuses on the production and marketing of fiber-based packaging and pulp, employing approximately 4,200 people. As a leading supplier of high-quality corrugated containers for a multitude of applications, we serve customers throughout the region from our network of two recycled containerboard mills and 23 box plants in France, Italy, Morocco, Portugal and Spain. Pulp production is centered in Gdansk, Poland. Other products available from International Paper in the region include Kraft linerboard and recycled containerboard, as well as pulp.
More from International Paper Company