Published 03-10-20
Submitted by MasterCard Center for Inclusive Growth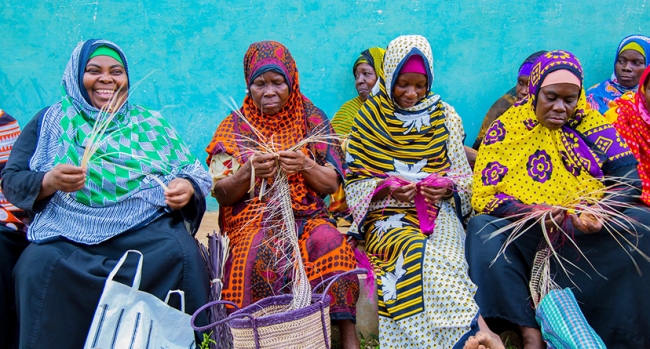 Photo Credit: True Vision Production Ltd/CARE
The Mastercard Center for Inclusive Growth
For International Women's Day, we asked five financial inclusion leaders how cross-sector partnerships are helping them bring more women into the financial system.
Scale models that work
CARE has a long-standing commitment to financial inclusion, pioneering the group savings model, Village Savings and Loan Association (VSLA), nearly 30 years ago, establishing microfinance institutions and launching some of the earliest supports for small and medium enterprises such as MicroVest and CARE Enterprises, Inc.
"Going to scale with these efforts takes partnerships", said Michelle Nunn, President and CEO of CARE. While CARE and the Gates Foundation had worked to refine VSLAs worldwide, partnering with financial services providers who had the infrastructure and expertise in place allowed the program to expand more quickly and efficiently, ultimately attracting 322,000 new low-income customers, 81 percent of whom were women.
In October 2019, the Center and CARE announced a three-year partnership that will equip 3.9 million micro and small businesses in Peru, Pakistan and Vietnam with tools, training, education, products and services to formalize and grow.
"These cross-sector partnerships can drive transformative, systemic change – often at an accelerated pace," said Nunn. "We recognize that not every partner will share the level of focus or depth of investment in that area as we do. But all of our successful partnerships are grounded in a shared ambition to improve opportunities and outcomes for women and girls."  
Stat: ​Public-private partnerships have led to more than 800,000 women opening their first formal financial accounts through Village Savings and Loan Associations.
Transition women to digital banking
Low-income, self-employed and women from immigrant communities face significant barriers to the financial mainstream. Many operate in cash economies and are invisible to loan officers and others who can provide needed capital. Grameen America works to ensure these women have access to loans, training and support. Their partnerships reflect this mission. 
Mastercard, for example, in partnership with Citi and Apple, provided support for Grameen America to introduce a digital loan disbursement card in the U.S. and is collaborating closely to support Grameen America's long-term goal of moving their members to fully digital financial transactions. The group of funders is working closely with Grameen America to bridge the gap in women's financial inclusion as the U.S. moves away from cash transactions. 
"At Grameen America, we are leveraging Mastercard's expertise to help us explore the behavioral interventions needed to optimize the full potential of digital financial tools," said Andrea Jung, President and CEO of Grameen America. "Our own high-touch lending model has built the trust and communications channels vital to successfully begin to create this behavior change that will ease the path to an increasingly cashless economy."
Stat: Since 2008, Grameen America has disbursed over $1.44 billion in loan capital to 130,000 low-income women entrepreneurs in 15 cities across the country.
Tailor resources to entrepreneur's different needs
In Latin America, the Instituto Centroamericano de Administración de Empresas (INCAE) business school is helping women entrepreneurs gain the skills and knowledge to expand their businesses. Through its LEADS Mujer program, in partnership with the Center, women take part in a unique business accelerator run by the region's top business professors.
To ensure LEADS is providing women with the best resources, it partners with a wide range of experts across sectors. They've partnered with InverMaster, for example, a regional investment banking, strategic consulting and corporate finance company for advice on equity and investments. 
"One of the big challenges in the Latin American region is the lack of coordination between different actors in the ecosystem," said Gabriela Lücke, the program's director. Breaking down silos and coordinating among public and private-sector organizations not only saves resources, she said, but helps ensure that women at different stages of business development get the help they need when they need it.  
An additional benefit of the program is the creation of a network for the participants. It generates a sense of belonging within the group. The women create business among each other and share best practices that overall have a great impact in their financial inclusion.
Stat: 74% of women cited improved strategy and 67% saw increased sales of at least 5% as a result of participation in the in-person accelerator. 
Combine access to capital with mentorship
MicroMentor is working to close the gender gap in business ownership and financial inclusion by providing access to business mentoring for female entrepreneurs around the world.
With the support of the Center, MicroMentor is building partnerships in places like Morocco to narrow the lack of access to capital for women and young people. The program is built upon the recognition that there are higher business performance and loan repayment rates when business owners receive mentoring and coaching services.
"Mentoring increases business success and creates linkages to professional networks and funding opportunities that female entrepreneurs would not have access to otherwise," said Anita Ramachandran, MicroMentor's executive director.
Critical to MicroMentor's success says Ramachandran, are its cross-sector partnerships, which through a shared vision can enable the organization to scale and maximize its impact. "One of the clearest examples is our alliance with the Mastercard Center for Inclusive Growth. Together, we have launched the platform in Indonesia and reached more than 3,000 entrepreneurs, and, more recently, the Arabic version of MicroMentor, where we will offer mentoring access at no cost to 3,500 entrepreneurs in Jordan," shared Ramachandran.
To be most effective, said Ramachandran, partnerships must take a holistic approach to understanding women's needs and then add "the ecosystem of business development services and the expertise of organizations providing a range of support services."    
Stat: Women prefer to use network-based business support services; they just need access. At MicroMentor 26,500 female entrepreneurs have joined MicroMentor's global community.
Smash cultural stereotypes
ACCESS ASSIST advances financial inclusion in India by developing community and local agent capabilities to reach the hardest-to-reach, "last mile" communities and residents. A key focus is on moving India's small cash businesses to digital transactions and helping them grow and increase profitability. Its partnerships "help to unleash a different kind of exuberance and excitement to deliver great durable outcomes," said Radhika Agashe, Executive Director of ACCESS ASSIST. 
ACCESS, in partnership with the Center, developed the iconic animated character, "BuddhiMoney," a female superhero who swoops to the rescue to solve issues faced by women and entrepreneurs in managing their finances and encourages them to 'go digital'.
"BuddiMoney is a great example of how we're working to break the cultural mindset that women are best as homemakers," said Agashe. "BuddhiMoney, like the Superwoman that she is, helps women to aspire for doing bigger, bolder things—to break the glass ceiling." 
Stat: 10,000 entrepreneurs and strivers were reached through BuddhiMoney in 2019.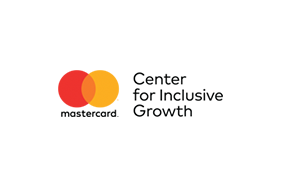 MasterCard Center for Inclusive Growth
MasterCard Center for Inclusive Growth
The Mastercard Center for Inclusive Growth focuses on promoting equitable and sustainable economic growth and financial inclusion around the world. As an independent Mastercard subsidiary, it combines data, expertise and technology with philanthropic investments to empower a community of thinkers, leaders and innovators on the frontlines of inclusive growth. Follow us on Twitter @CNTR4growth and subscribe to receive our latest insights.
More from MasterCard Center for Inclusive Growth