Published 03-05-20
Submitted by MasterCard Center for Inclusive Growth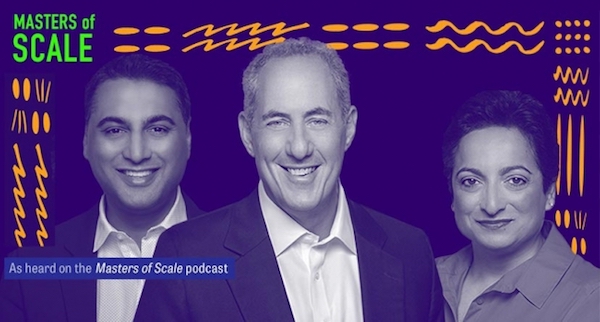 Click here to listen
The Mastercard Center for Inclusive Growth
We live in a time of unprecedented growth and global prosperity. A middle class is emerging in China, India and elsewhere. Global poverty is at its lowest point in decades. Babies and children are growing up healthier, people are living longer in places like Sub-Saharan Africa and more people are gaining an education.
Yet, the benefits of progress and growth still elude too many. During the latest season of the podcast series Masters of Scale, we offer three examples of how companies are integrating doing good into their business models to advance more equitable and shared growth. At Mastercard, we call it "commercially sustainable social impact" or CSSI. It's sustainable because the form of the investments will be organic to a company's particular strengths and because the goals of inclusive growth benefit everyone in the long run.
The examples below show how we're tapping into Mastercard's people, partnerships, data-driven insights and technology to make a positive difference around the world.
Enabling digital payments for coffee growers and garment workers Partnerships with coffee growers in Chiapas, Mexico and apparel brands in Southeast Asia are examples of how Mastercard is integrating social impact into its products and services.
Elia is an indigenous coffee farmer in the Sierra Madre mountains of Chiapas. Until recently, her coffee beans made it to your coffee cup through a chain of middlemen, each one taking a cut. It was also a cash-based business. There's a lot of loss in that process and a lot of uncertainty.
But now, through a new pilot program between Mastercard and Neumann Kaffee Gruppe (NKG), the world's largest coffee trader, Elia is paid directly and digitally on a no-fee debit card. Because of this digital inclusion, she can now more readily monitor the market and prices, get paid faster and have access to financial services. As a result, she's able to save more and provide for her family. At the same time, NKG gains more insight into its sourcing, boosting the company's ability to extend credit to farmers going forward. 
"By making it possible for Neumann's to pay her directly, Elia's able to buy seeds and fertilizer when she needs to," said Mike Froman, president of strategic growth at Mastercard. "She gets paid about 10 to 20 percent more now that she doesn't have to go through a middleman and Neumann's can give her information about the market and other tools to enhance her yield. It also helps strengthen their relationship with the grower."
--
Across the continent in Southeast Asia, it's payday for garment workers. Armed guards arrive with big boxes of cash and floor managers begin bundling stacks of it and handing them out to the mostly female workers. Meanwhile, outside the gate the women's husbands, brothers and fathers —or worse, thieves— are ready to take their money.
"You can just tell the whole situation is fraught with so much danger," said Center Executive Director Parag Mehta. "Anybody could predict what day is payday and where to stand outside the factory to attack these women and steal their money."
The solution: digital payroll. Mastercard partnered with Levi's and other apparel brands to develop a way to pay garment workers more securely; prepaid cards are automatically refilled every payday and the women control their own purse strings. Decades of research demonstrate that when women control their money, they spend it in ways that improve their family's futures.
And for Mastercard? It's not about short-term profit, it's about the bigger picture. "We may not ever make money from them as customers," said Froman, "but Mastercard is going to thrive where there are thriving economies. This is what commercially sustainable social impact means."
Connecting gig workers to portable benefits
For an increasing number of people, the world of work has become a series of side hustles—work one job in the morning, another in the afternoon and drive an Uber or pick up a dog-walking gig on weekends.
The Center spends a lot of time thinking about these side hustles—and the gig workers who rely on them. One issue that keeps many workers awake at night is benefits. When workers are moving from job to job, how do we make sure that their benefits travel with them?
Whether it's health insurance, skills-based training or English as a second language classes, a person's benefits are usually tied to an employer. The question is, said Shamina Singh, president of the Mastercard Center for Inclusive Growth, can we create a marketplace that's tied to the worker instead? Could there be a one-stop shop for everything a worker needs and can those benefits travel with them?
"We've been doing a lot of frontline research with gig workers themselves to understand how they live, work and earn. And, we're also talking to these platform providers, like an Uber or a Care.com, to really understand what these platforms need," shared Singh.
Harnessing our data for impactInvestment in long-neglected communities can be a double-edged sword. While there are many benefits to community investment, they can also cause a rise in housing prices, rents and taxes, causing people and businesses get pushed out.
So, how do we jumpstart investment in places that have been left behind and make sure that when investment flows into towns or neighborhoods it benefits everyone and doesn't displace long-time residents?

Having data-driven insights on local economic activity can help. That's why the Center gathered more than 60 Mastercard data scientists for a 36-hour "datathon" to support inclusive growth in New Orleans, including efforts to help one historic African American neighborhood attract more investment. During the deep dive, the experts analyzed the company's anonymized and aggregated transaction data and found that, contrary to expectations, consumer spending in the neighborhood was 12 times greater than spending across the city of New Orleans as a whole. Community leaders told us insights like these give local economic development teams the ammunition they need to help draw in even more business and investment.
We're also leveraging Mastercard data-driven insights, in combination with publicly available sources, to help communities measure and track the impact of investments over time. With the Inclusive Growth Map, for example, you can plug in your ZIP code and see how investment is affecting residents' lives, what percentage of housing is affordable, whether small business loans are rising or whether pre-K enrollment is growing. You can even compare how your town is doing against other, similar towns. If another city is doing better, "you can dig deeper and say, 'What can I do differently that's not based on instinct or intuition, but on hard data?'" said Singh. In Chicago, Louisville and Oklahoma City, insights from the Inclusive Growth Map are informing community investment in ways that can help people stay put.
We can't do this alone
We invite companies from all sectors to join us in our mission to drive commercially sustainable social impact—because ultimately, to have a lasting impact, we need the entire private sector to get involved. If we mobilize the resources and the ingenuity of the private sector, we can tackle these issues together and ensure that prosperity reaches all. If you have ideas or solutions to share, we want to hear from you.
Email us at scale@mastercard.com.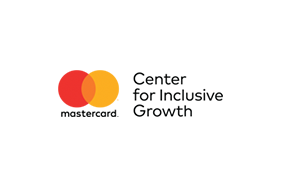 MasterCard Center for Inclusive Growth
MasterCard Center for Inclusive Growth
The Mastercard Center for Inclusive Growth focuses on promoting equitable and sustainable economic growth and financial inclusion around the world. As an independent Mastercard subsidiary, it combines data, expertise and technology with philanthropic investments to empower a community of thinkers, leaders and innovators on the frontlines of inclusive growth. Follow us on Twitter @CNTR4growth and subscribe to receive our latest insights.
More from MasterCard Center for Inclusive Growth