Published 03-05-20
Submitted by MENTOR
MENTOR'S 2020 National Corporate Mentoring Honor Roll spans more industries this year than in its 10-year history. Led by MENTOR, the unifying champion for quality youth mentoring nationwide, the National Corporate Mentoring Honor Roll promotes and recognizes broad-based private-sector engagement and support of quality youth mentoring. This year's Honor Roll companies range from global leaders in tech and finance to professional sports, quick-service restaurants, retail, and professional services.
Each year at the National Mentoring Summit, MENTOR's signature annual conference held in Washington D.C., MENTOR recognizes one outstanding winner and two finalists with an Excellence in Mentoring Award in Corporate Leadership. The award is given to an employee from a company listed on the National Corporate Mentoring Honor Roll who both volunteers their time as a youth mentor and mobilizes others to engage in the mentoring movement. This year's winner was Elizabeth Gurney, Director of Corporate Philanthropy of KeyBank and Executive Director of the First Niagara Foundation. The two finalists were Ron Diner, Director of Strategic Community Partnerships of Raymond James and Founder of Lunch Pals, and Quinn Smeaton, Social Responsibility Program Manager of Libra Group.
"I am so proud of the partnerships MENTOR, our Affiliates, and programs across the country have built with so many companies. Ten years ago, at our first National Mentoring Summit there were less than five companies represented. Today, there are over 60 companies on the National Corporate Mentoring Honor Roll. Honor Roll companies know that mentoring is a key strategy to connecting youth to social and economic opportunities while building a strong 21st century workforce. And most importantly, they walk the walk," said Nancy Altobello, MENTOR Board Chair and former Global Vice Chair of Talent at EY at MENTOR's annual Excellence in Mentoring Awards.
Companies of all sizes and industries are looking for meaningful ways to engage their employees and ensure future generations are prepared for the 21st century workforce. The corporate sector and employers nationwide play a major role in boosting the engagement of citizens in mentoring young people. And research shows that companies doing good can also help their employees do well. When employers engage in mentoring there is a considerable ripple effect: those employees not only mentor more but even the non-mentors contribute to mentoring in other ways by donating their resources or skills or voice, according to MENTOR research.
MENTOR has also found that employees who work for a company that cares about mentoring are simply happier with their jobs and career and think highly of their employer's decision to step up for youth in the community. This engagement builds a culture of mentoring in a company that can extend to the professional development employees receive and the values that are expressed every day in their workplace.
Simply put: When America's businesses invest their people and their resources in youth mentoring the mentoring movement gets a major boost in growing to scale and more children are positioned to not only benefit from a mentor's care and support but also to pass it on themselves.
Registration for the National Corporate Mentoring Honor Roll is open on a rolling basis. Eligible companies may register by filling out the application on MENTOR's website.
2020 National Mentoring Honor Roll Companies:
3M
ALKU
Altria
Amdocs
AmeriHealth Caritas
Amgen
AT&T
Bank of America
Best Buy
Bethpage Federal Credit Union
BP
Casa Grande Interactive Communications, Inc.
Certilman Balin Adler & Hyman LLP
City National Bank
CricketTogether
Deloitte
Dominion Energy
Donnelly Mechanical
EAB
EY
Facebook
Federated Insurance Company
First National Bank of Omaha
Genentech
General Motors
Gensler
Google
HarborOne Bank
Johnson & Johnson
JP Morgan Chase & Co.
KeyBank
KieranTimberlake
Kiewit Corporation
Kissena Donuts, Inc.
KPMG
Libra Group
LinkedIn
Los Angeles (LA) Clippers
Macquarie Group
Milwaukee Bucks
Nebraska Furniture Mart
NIKE, Inc.
Owens & Minor, Inc.
People's United Bank
Philadelphia 76ers
Pitney Bowes
PSEG Long Island
Raymond James
Ross Stores Foundation
Salesforce.org
Securian Financial Group
Starbucks
Taco Bell Foundation
Textron Inc.
The Sherwin-Williams Company
Thrivent Financial
Under Armour
United Technologies Corporation
Unum
Urban Health Plan, Inc.
Webster Bank
Westfield Insurance
WilmerHale 
###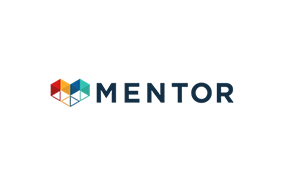 MENTOR
MENTOR
ABOUT MENTOR
MENTOR is the unifying champion for expanding the quality and quantity of mentoring relationships across the United States. 30 years ago, MENTOR was created to expand  opportunities for young people by building a youth mentoring field and movement. The result: a more than 10-fold increase in young people in structured mentoring relationships. Today, MENTOR is the expert voice representing a movement that meets young people everywhere they are – from schools, to workplaces, and beyond. MENTOR operates in collaboration with 25 local Affiliates across the country. For more information, visit mentoring.org.
More from MENTOR