Published 02-27-20
Submitted by MasterCard Center for Inclusive Growth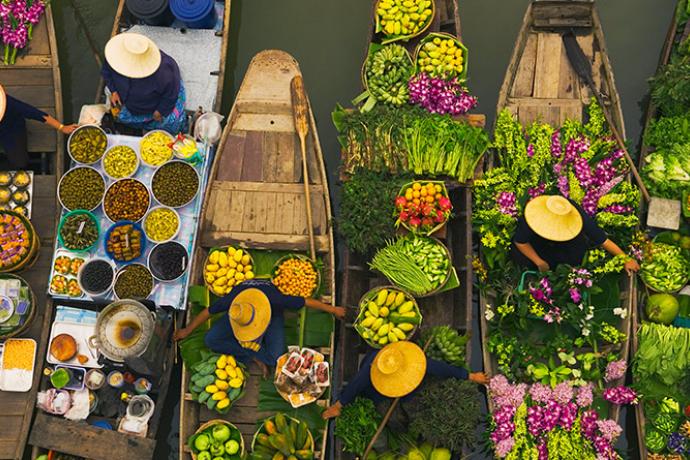 The Mastercard Center for Inclusive Growth
Over the last 75 years, we have seen more than a billion people emerge from poverty and we have witnessed the creation of a global middle class. In addition, the proliferation of digital technology over the last few decades has created new ways for people to connect to the networks they need to advance and grow. However, the benefits of this economic and digital growth, while significant, have not been equally shared by everyone.
In the highlands of the Sierra Madres de Chiapas, smallholder coffee farmers like Elia Velazquez Dominguez work tirelessly to make ends meet. Elia and her peers have been operating in a cash economy, without sustained access to formal financial services. As a result, they have to tolerate a range of inefficiencies, including accessing buyers through a network of middlemen, which often takes 25 percent of the value of their harvest before it hits the market.
There are hundreds of millions of people like Elia whose lives and livelihoods have been hamstrung because the digital economy has been out of reach. Globally, 1.7 billion adults lack access to financial services and 70 percent of women-owned small and medium businesses in the developing world lack access to adequate financing, representing a $300 billion credit gap each year.
Inequality is not a developed or developing world problem alone. And it is not for the public or private sector to solve single-handedly. Have we reached a point where businesses can be partners and problem solvers with governments in the face of growing divides? Can corporates play an active role in making economic growth more inclusive?
Simply put, yes. Mastercard is reimagining what growth means for everyone in today's digital economy. Success in today's economy cannot be assessed using the mindset and measures of yesterday. It's more than just an increase in wealth or trade—it's about human lives reaching their full potential. In a world where more than a billion people lack access even to a form of identity and 3.4 billion people, almost half the world's population, still struggle to meet basic needs such as access to food and life-saving healthcare, this is about helping put more people in control of their own destinies.
To achieve solutions at scale, we cannot rely on philanthropy or environmental, social and governance (ESG) investment alone—both of which are critically important. This is not about trading off business interests against social interests. It's about recognizing that businesses thrive in a thriving world and fail in a system that fails too many.
It is in shareholders' interests that we explore how to use our products, technology, business models and understanding of ecosystems to address these fundamental social and economic challenges. At Mastercard we are making commercially-sustainable social impact business as usual, that's what it means to do well by doing good.
In 2015, we announced a commitment to bring 500 million people into the financial system by end-2020. Now on the cusp on that goal, the company has set its sights beyond. Attention has turned to re-imagining what it means to achieve inclusive growth for people, communities and economies around the world.
Innovation for inclusion
By applying a company's best assets—tools, technology, insights, funding and expertise—business leaders can create solutions that scale across countries and continents, putting people on pathways to long-term financial security and helping to improve quality of life for everyone.
What does this look like at Mastercard? It is creating digital marketplaces so farmers can get paid fully for their crops. It is giving women entrepreneurs greater access to training and capital. It is helping families pay school fees and ensuring that children have a path toward a healthy life. It means helping safely deliver essential services and social disbursements to families and communities most in need of support. It's helping city leaders leverage technology and data insights to lift up distressed communities.
One example of how this is coming to life is a pilot program with Neumann Kaffee Gruppe (NKG), the world's largest coffee trader. Elia Velazquez Dominguez and other smallholder farmers in the Chiapas region now have the ability to be paid directly and digitally. By digitizing the supply chain, these farmers now have greater visibility into the market and prices, quicker payments and access to financial services. NKG has more visibility and insight into its sourcing, boosting the company's ability to extend credit to farmers going forward. 
Change starts with each and every person these types of programs reach, no matter where they are on their personal journey towards financial security. Enabling access to the financial system for Elia is the first step on a pathway to being paid safely, to beginning to save and borrow responsibly, maybe to insuring against unanticipated events.
Building pathways to more prosperous financial futures requires innovative partnerships, both public and private, because there isn't enough public assistance, foreign aid or philanthropic dollars to solve the biggest social and economic issues. Meeting the goals everyone shares, such as the Sustainable Development Goals, requires mobilizing the ingenuity, motivation and resources of the private sector to create new business models for social impact. This is about putting the digital economy to work for everyone, everywhere.
Download the case studies on how Mastercard is working with partners to re-imagine inclusive growth around the world.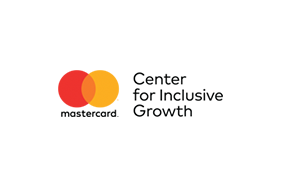 MasterCard Center for Inclusive Growth
MasterCard Center for Inclusive Growth
The Mastercard Center for Inclusive Growth focuses on promoting equitable and sustainable economic growth and financial inclusion around the world. As an independent Mastercard subsidiary, it combines data, expertise and technology with philanthropic investments to empower a community of thinkers, leaders and innovators on the frontlines of inclusive growth. Follow us on Twitter @CNTR4growth and subscribe to receive our latest insights.
More from MasterCard Center for Inclusive Growth