Published 02-13-20
Submitted by Reuters Events Sustainable Business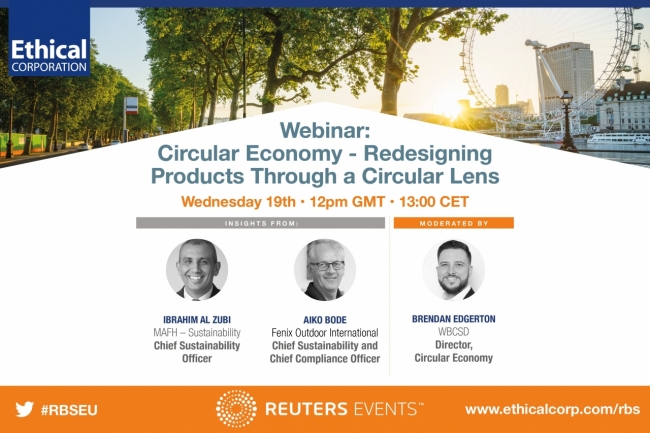 As the world embarks on a new decade, business arrives with a level of urgency and necessity to deliver for people, planet, purpose and profit not previously seen before. The 2020s have been earmarked as being the decade that makes the difference, where key environmental issues are tackled.
Delivering a circular economy and eliminating waste is a big issue facing many industries. Increased pressure is forcing companies to look across the life cycle of all their products, to reduce impacts and increase the recyclability of products, from the start – the design stage. In a recent interview James Carnes, vice president of brand strategy at Adidas, highlighted "The number one contaminant in plastic recycling is glue, so we had to fuse the plastic together. But here's were plastic is an amazing material: It can be engineered to exist within a circular system." This perhaps highlights the challenge that business faces – identifying solutions that don't jeopardise the performance or quality of a product or service.
Next week Ethical Corporation will host a one-hour webinar with three senior leaders, where new practical ideas will be shared on how innovative businesses are implementing circularity across all business operations.
Join the webinar discussion on Wednesday 19th February at 12:00GMT / 13:00 CET for the free online webinar with:
Ibrahim Al Zubi, Chief Sustainability Officer, MAFH – Sustainability

Aiko Bode, Chief Sustainability and Chief Compliance Officer, Fenix Outdoor International

Moderator: Brendan Edgerton, Director, Circular Economy, WBCSD
Key areas of discussion include:
How instil a circular approach within R&D and design stage

How to make the business case for your company to embrace a circular approach

How to attribute accounting values to investments & implementation of circular operations

How to measure your progress towards delivering a circular economy
Be inspired by the success stories and innovative practical ideas on how to tackle key environmental impacts to deliver a clean, circular system – and how!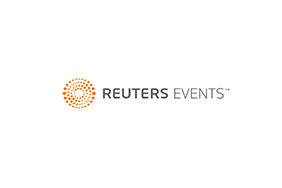 Reuters Events Sustainable Business
Reuters Events Sustainable Business
Reuters Events Sustainable Business has a mission to help businesses around the globe do the right thing by their customers and the world. We believe this is not only how to guarantee a future for all, but makes good business sense. We serve CSR, compliance, risk and governance communities with topical and insightful business intelligence and meeting places.

We provide business intelligence to more than 3,000 multinational companies every year. Our customers are also NGOs, think-tanks, academia, governments and consultancies. We publish the leading responsible business magazine, website, and research reports. Our conferences are widely recognised as the best in the field.
More from Reuters Events Sustainable Business