Published 02-04-20
Submitted by Qualcomm Inc.
Qualcomm, through the Qualcomm® Wireless Reach™ Initiative, and Operation ASHA (OpASHA) announced their collaboration on the development of a mobile-enabled e-Counseling application to help Community Health Workers (CHWs) in India improve tuberculosis (TB) treatment outcomes. The "Wireless-enabled Video Solutions for Tuberculosis Treatment" program aims to show how high-value video content on a mobile broadband platform can enhance the effectiveness of CHWs in the TB counseling process, improve patient engagement and improve treatment outcomes.
Using a tablet powered by a Qualcomm® SnapdragonTM Mobile Processor; CHWs access the e-Counseling app to educate themselves about TB and provide more effective counseling to patients.
The mobile app features high-value informational videos about TB. Each video addresses a different topic, such as critical aspects of the disease and treatment, treatment myths and strategies for getting patients to adhere to their full course of treatment.  
The app builds on the success of OpASHA's community-driven, patient-focused, scalable and low-cost model for TB eradication which has led to more than 85 percent of patients successfully completing their treatment.
TB is a leading cause of death worldwide. In 2018 alone, 10 million people fell ill with this disease, and 1.5 million people died from it. The treatment regimen prescribed by the World Health Organization is painful and lengthy, requiring at least six months of adherence. Getting patients to adhere to this regimen is a challenge. Early diagnosis and completion of the full treatment regimen is the cornerstone of an effective TB prevention and control strategy.
To date, the e-Counseling app has made the following impact:
Served more than 10,000 patients in six states of India

Led to 9 percent higher treatment adherence among patients who watched the videos, compared to patients who didn't see the videos
Rajen Vagadia, vice president, Qualcomm India Private Limited and president of Qualcomm India, states, "We are pleased to work closely with Operation ASHA to strengthen efforts aimed at tuberculosis prevention and control in India. Technology plays a vital role in many aspects of our lives, including healthcare, and connectivity has enabled use-cases from simply storing and sharing healthcare data, to enabling remote surgeries. Yet, there is more to be done in eradicating infectious diseases such as tuberculosis. Our Wireless Reach program, togetherwith Operation ASHA, is using mobile connectivity and wireless devices to empower community health workers and patients with greater knowledge and awareness. We are proud to help enrich patient's lives through better treatment outcomes."
Based on the Operation ASHA's success, OpASHA expanded the use of its e-Counselling videos to Cambodia, Zambia and Afghanistan.
Wireless Reach and Operation ASHA have also collaborated on developing video conferencing solutions for training CHWs in their city instead of bringing them to Delhi for classroom training. 99 CHWs based in 11 districts of India have collectively received more than 900 days of training via video conferencing on 4G LTE networks. The remote training has reduced OpASHA's training costs by more than 60 percent.
To learn more about Operation ASHA, please visit https://www.opasha.org/.
Wireless Reach is a social responsibility program of Qualcomm Incorporated. To learn more about Wireless Reach and how Qualcomm collaborates with diverse stakeholders to bring the benefits of mobile technology to underserved communities, please visit https://www.qualcomm.com/company/wireless-reach.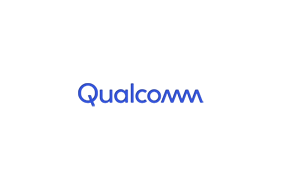 Qualcomm Inc.