Published 02-03-20
Submitted by International WELL Building Institute
The International WELL Building Institute has been shortlisted as a finalist for the InsideOut Mental Health Awards, which celebrate mental health and those organizations and individuals who champion it. IWBI was named a finalist in the Third Party Influence Award category, which will be awarded to the employer who has best influenced mental health beyond its own walls, for example down the supply chain or into their client base.
IWBI was one of over 160 overall entries for the awards, and was selected by a diverse judging panel, formed of industry thought leaders and young people with lived experience and fresh perspectives. The awards aim to smash stigma and celebrate the creation of mentally healthy workplaces that allow all employees to prioritize their well-being.
IWBI develops and delivers the WELL Building Standard (WELL), the leading performance-based, global rating system focused on improving health and well-being in the spaces and places where we spend 90% of our time. WELL is grounded in evidence-based research that demonstrates the connection between the buildings where people spend their time and their health and well-being through 10 categories of building performance:  air, water, nourishment, light, movement, materials, sound, mind and community.
The WELL Mind concept addresses the intersection between the office environment, a place where most people spend over one-third of their waking hours, and mental well-being. When well-designed and planned, a high-performing organizational environment has the potential to address ailments such as stress, depression and isolation, while maximizing human potential through positive settings that improve creativity, focus, recuperation and community support. Mind underscores the ways in which buildings can be tools to enhance mental health and happiness by offering evidence-grounded design and policy strategies that can help transform an organization's environment and culture.
WELL has been adopted globally by projects in all sectors. To date, nearly 4,000 projects encompassing nearly 500 million square feet are applying WELL across 58 countries. IWBI's WELL Portfolio program is designed to advance people's health and well-being at scale.
The InsideOut Mental Health Awards are pioneered by Rob Stephenson, Founder of InsideOut and Chris Cummings, CEO of the Wellbeing @ Work events globally. Winners will be announced at a grand finale on March 26, 2020 in London.
About the International WELL Building Institute
The International WELL Building Institute (IWBI) is leading the global movement to transform our buildings and communities in ways that help people thrive. WELL v2 is the latest version of its popular WELL Building Standard, and the WELL Community Standard pilot is a district scale rating system that sets a new global benchmark for healthy communities. WELL is focused exclusively on the ways that buildings and communities, and everything in them, can improve our comfort, drive better choices, and generally enhance, not compromise, our health and wellness. IWBI mobilizes the wellness community through management of the WELL AP credential, the pursuit of applicable research, the development of educational resources, and advocacy for policies that promote health and wellness everywhere. IWBI is a participant of the United Nations Global Compact, the world's largest corporate citizenship initiative, and helps companies advance the UN Sustainable Development Goals (SDGs) through the use of WELL. More information on WELL can be found here.
Media Contact:
Kristen Coco, IWBI
Kristen.coco@wellcertified.com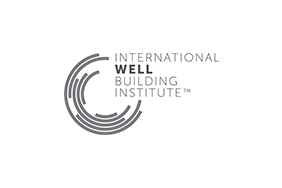 International WELL Building Institute
International WELL Building Institute
The International WELL Building Institute™ (IWBI™) is a public benefit corporation whose mission is to improve human health and well-being through the built environment. IWBI administers the WELL Building Standard™ (WELL) – a performance-based system for measuring, certifying, and monitoring features of buildings that impact the health and well-being of the people who live, work, and learn in them. IWBI was established pursuant to a Clinton Global Initiative commitment to improve the way people live by developing spaces that enhance occupant health and quality of life by sharing the WELL Building Standard globally. www.wellcertified.com
More from International WELL Building Institute