Published 01-27-20
Submitted by Bacardi Limited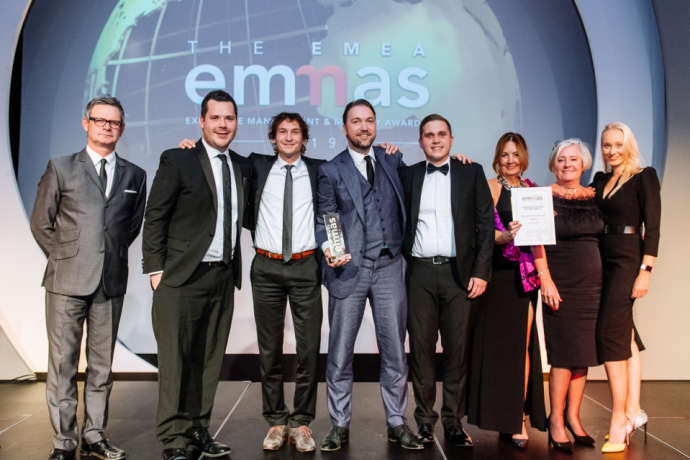 For building a seamless world-class mobility experience, Aires and client Bacardi, the largest privately held spirits company in the world, were awarded Best Vendor Partnership – RMC by the Forum for Expatriate Management (FEM) at the EMEA Expatriate Management & Mobility Awards (EMMAs). The award recognizes the collaborative approach developed by Aires and Bacardi. 
"It has been a pleasure supporting the Bacardi Mobility Program," said Andrew Meadowcroft, Aires' Manager, Global Operations & Technology. "From the outset, we could see how much value Bacardi places on the experience of its people. It has been a joy to offer strategic solutions to Bacardi in a very collaborative environment. Aires' 'culture of yes' has played a key role in enabling us to listen to Bacardi and help drive the strategic goals of a company with a very mobile workforce."
The awards were judged by an independent group of leading mobility professionals from a variety of companies and industries. In selecting Aires and Bacardi, judges noted the strong cultural fit between the two companies.
"Bacardi promotes a culture of mobility, where people are encouraged to experience new countries as part of their personal and professional growth. We recognize that this is a big commitment for any family or individual and Aires helps us achieve an easy relocation through their communications, expertise, and attention to making personal connections," said Bacardi Global Mobility Director, Dennis Michels. "The Aires approach of putting people first is a great match for our family-owned business where relationships matter and taking care of each is part of our culture."
"EMMAs entries are rigorously judged by a team of fiercely impartial, highly experienced, senior figures in the industry, who are drawn from a range of disciplines across the EMEA region and who give up their own free time to carry out a very thorough and demanding process," said Claire Tennant-Scull, Head of Content at FEM. "So, these awards carry tremendous kudos. It's so important to receive recognition among your peers for innovation and hard work and so I think the winners and all those on the shortlist should feel extremely proud."
A complete list of 2019 EMEA EMMA award winners is available at https://emea.forum-expat-management.com/live/en/page/2019-winners.
About Aires
Aires delivers best-in-class global and domestic relocation solutions and mobility program management. Having been recognized by Inc. Magazine, The Forum for Expatriate Management, and the International Business Awards for organic growth methodology, excellent client/vendor partnerships, and leading-edge proprietary technology, and achieving certifications and registrations with FIDI-FAIM, C-TPAT, and ISO, clients are assured a focus on quality and customer service excellence when partnering with Aires. For more information, please visit aires.com.
About Bacardi Limited
Bacardi Limited, the largest privately held spirits company in the world, produces and markets internationally recognized spirits and wines. The Bacardi Limited brand portfolio comprises more than 200 brands and labels, including BACARDÍ® rum, GREY GOOSE® vodka, PATRÓN® tequila, DEWAR'S® Blended Scotch whisky, BOMBAY SAPPHIRE® gin, MARTINI® vermouth and sparkling wines, CAZADORES® 100% blue agave tequila, and other leading and emerging brands including WILLIAM LAWSON'S® Scotch whisky, ST-GERMAIN® elderflower liqueur, and ERISTOFF® vodka. Founded more than 157 years ago in Santiago de Cuba, family-owned Bacardi Limited currently employs more than 7,000, operates more than 20 production facilities in 11 countries, and sells its brands in more than 170 countries. Bacardi Limited refers to the Bacardi group of companies, including Bacardi International Limited. Visit www.bacardilimited.com or follow us on Twitter @BacardiLimited or Instagram @BacardiLimited1862.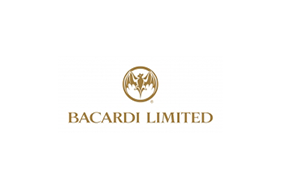 Bacardi Limited