Published 01-13-20
Submitted by Centre for Sustainability & Excellence (CSE)
While the concepts of sustainability, ESG risks, carbon reduction and corporate responsibility have reached the mainstream, between policymakers, company board members, media, consumers and the society in general, opportunities still exist for implementation. At the same time new technologies and policies and consumer expectations will require from organizations to provide news sustainable solutions, services and products.
Here are the hottest trends to watch for and prepare for 2020 and beyond: 
The impact of the Sustainable Development Goals (SDGs) will continue to grow. More and more companies will use them to align their strategies, goals and reporting with the efforts of the United Nations. Last year, a 124% increase (since 2015) to the number of companies referencing and reporting the Global Goals was observed.

Climate change is becoming climate crisis and carbon tax in Europe, following Canada, will have an impact to global or other companies with operations there.

ESG ratings are booming and will have a potential negative impact to companies with no Sustainability plan and sustainability reports that want to have access to capital from investors.

Sustainability-ESG reporting will continue to grow as companies understand its importance for improving stakeholder transparency, integrity and reliability, as well as improving their ESG ratings.

More and more companies are expected to invest in creating ethically sourced, sustainable product lines in order to maintain the ever-conscious millennial consumer and compete with new brands.

Rise of A.I. and Blockchain tools on sustainability. Based on the World Economic Forum report, 10% of GDP by 2025 will be stored on Blockchain and similar technologies.

Policies for the end of plastic and smart incentives for the use of electric vehicles and related green technologies will start dominating the North American marketplace.

Expect Generation Z-ers, who are the real early adopters and digital natives, to demand better and easier-to-use technology, more flexibility in the workplace, more active corporate policies to climate change, and greater degrees of acceptance and transparency  
Take the best education from the market leaders
CSE offers advanced certified education on sustainability and corporate responsibility, sustainable development, ESG ratings and circular economy for professionals.  Trainings maximize a company's impact and help professionals become qualified in the field. They provide the latest practical tools and resources to implement or upscale corporate sustainability and create effective strategies.
CSE helps professionals advance their careers through our certified on-site, online (www.Sustainability-Academy.org) and group training services globally and supports companies and organizations grow and excel through sustainability consulting and training. Senior managers and VPs from more than 90% of the FORTUNE 500 have attended our programs.  They join over 1500 Certified Sustainability Practitioners from over 50 countries all over the world.
Don't miss any CSE news: subscribe to our newsletters, follow us on social media and refer us throughout your networks.
Upcoming programs for 2020 are taking place in Miami, Atlanta, Seattle, Toronto and New York.
To learn more about in-house trainings or CSE consulting services, contact info@cse-net.org.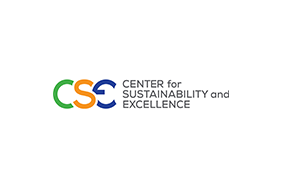 Centre for Sustainability & Excellence (CSE)
Centre for Sustainability & Excellence (CSE)
CSE is a global Leading network providing Sustainable Development Solutions to organizations & a Think Tank with offices in Brussels Athens & Dubai. CSE cooperates with international organisations, such as the EFQM (European Foundation for Quality Management), GRI (Global Reporting Initiative), UN Global Compact (United Nations Global Compact), EBEN (European Business Ethics Network), Forum for International Communications and the European Commission. CSE supports, on their journey towards sustainability, leading organizations such as Lloyds TSB, Eurocontrol, Dell, BP, DHL, Lafarge (Aget Heracles), Mc Cain, Bank of Cyprus and many others including the European Investment Bank, the largest financial Investment Institution of the European Union and the Government of Dubai (Dubai Center for Corporate Values ,DIFC, TECOM, DAFZA). The global presence of CSE is enhanced by numerous activities carried out in many countries/regions including the United Kingdom, Belgium, Luxemburg, Germany, Spain, Italy, Cyprus, Bulgaria, Romania, Turkey, Russia, China and the Middle East.