Published 12-17-19
Submitted by International WELL Building Institute
The International WELL Building Institute (IWBI) today announced that Jason Hartke, Ph.D., has joined the organization as Executive Vice President of Advocacy and Policy. With stints at the White House, the Department of Energy and leading non-profit organizations, Hartke's appointment will further strengthen IWBI's focus on policy at the local, state and federal levels and deepen engagement with like-minded leaders and organizations that share a commitment to advancing health and well-being through better spaces for people.
"With the launch of WELL Portfolio and WELL's continued momentum across 58 countries, we recognize that there is immense opportunity in being at the forefront of global policy development and advocacy efforts," said IWBI Chairman and CEO Rick Fedrizzi. "Jason's expertise across green building policy-making, his extraordinary network of elected officials, policy makers and influencers across government, business and NGOs will help us move faster and further in our work."
"No organization is doing more than IWBI to lead global market transformation and drive health and wellness in the places and spaces where we spend our lives," said Hartke. "As someone deeply committed to this mission, I couldn't be more excited to join this amazing team and help advance sound policy solutions that will accelerate how we use our buildings and communities to help people thrive."
Prior to joining IWBI, Hartke served as the president of the Alliance to Save Energy, the premier national organization advocating for federal energy efficiency policy. Hartke, who was named a "Top Lobbyist" two years in a row by The Hill, helped oversee efforts to secure more than $1 billion in annual federal funding for energy efficiency programs, advance critical tax incentive policies, and create new thought-leadership initiatives. Before the Alliance, he oversaw the Department of Energy's efforts to advance and accelerate energy efficiency in commercial buildings, a sector that accounts for nearly 20 percent of the nation's energy consumption. Hartke also spent nearly a decade as a senior executive at the U.S. Green Building Council where he led national and international green building programs and campaigns. Earlier in his career, he served in the Clinton Administration in the Office of Intergovernmental Affairs. A former reporter, Hartke received a master's degree in journalism from the University of North Carolina at Chapel Hill and his doctorate in public policy from George Mason University.  
About IWBI and WELL
The International WELL Building Institute (IWBI) is leading the global movement to transform our buildings and communities in ways that help people thrive. The WELL v2 pilot is the latest version of its popular WELL Building Standard, and the WELL Community Standard pilot is a district scale rating system that sets a new global benchmark for healthy communities. WELL is focused exclusively on the ways that buildings and communities, and everything in them, can improve our comfort, drive better choices, and generally enhance, not compromise, our health and wellness. IWBI convenes and mobilizes the wellness community through management of the WELL AP credential, the pursuit of applicable research, the development of educational resources, and advocacy for policies that promote health and wellness everywhere. IWBI is a participant of the United Nations Global Compact, the world's largest corporate citizenship initiative, and helps companies advance the UN Sustainable Development Goals (SDGs) through the use of WELL. For more information, please visit us at wellcertified.com.
Media Contact:
Jamie Matos
###
International WELL Building Institute, IWBI, the WELL Building Standard, WELL v2, WELL Certified, WELL AP, WELL, The WELL Conference, We Are WELL, the WELL Community Standard and others, and their related logos are trademarks or certification marks of International WELL Building Institute pbc in the United States and other countries.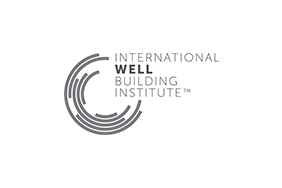 International WELL Building Institute
International WELL Building Institute
The International WELL Building Institute™ (IWBI™) is a public benefit corporation whose mission is to improve human health and well-being through the built environment. IWBI administers the WELL Building Standard™ (WELL) – a performance-based system for measuring, certifying, and monitoring features of buildings that impact the health and well-being of the people who live, work, and learn in them. IWBI was established pursuant to a Clinton Global Initiative commitment to improve the way people live by developing spaces that enhance occupant health and quality of life by sharing the WELL Building Standard globally. www.wellcertified.com
More from International WELL Building Institute