Published 12-03-19
Submitted by Centre for Sustainability & Excellence (CSE)
As we just celebrated Thanksgiving in the United States, it was a time for us at CSE to reflect and be grateful for the successful year we've had so far in 2019. This was once again a year where we saw corporations expressing interest and willingness to be part of a more sustainable world. The Centre for Sustainability and Excellence (CSE) is pleased to help organizations on their sustainability journey.
The number of trained sustainability (CSR) practitioners certified with our CSR-P designation is a testament of that.  We held 14 programs in 2019, and over 1,000 Sustainability Executives and Managers joined us. For example we tackled the hard sustainability issues in Houston and New York.
CSE's research work continued in 2019, with a special focus into the state of Sustainability Strategy and Reporting in North America.  Sustainability Reporting Trends in Silicon Valley 2019 was a follow-up to CSE's 2016 research.  Except for certain large multi-nationals, the report finds limited sustainability leadership from the world's largest concentration of tech companies. 
CSE has an ambitious agenda for 2020 to continue pushing corporate sustainability globally. We start the New Year strong by bringing CSE's advanced certified sustainability practitioner program to Miami and Atlanta, two major American and Canadian cities dealing with their own specific sustainability issues.
CSE is committed to keep its global leadership in sustainability education of sustainability professionals and C-Suite executives in North America and around the globe. The CSE's Sustainability Academy (www.sustainability-academy.org) leads the way in Certified Specialized Sustainability (CSR) Education. Its global initiative, the Sustainability Academy, aims to provide affordable, specialized online education and coaching on the issues of Sustainability and Corporate Responsibility. The Sustainability Academy offers the Online Diploma on Corporate Sustainability and a series of specialized programs on Sustainability Reporting, Carbon Reduction Strategy and ESG Performance for Investors. There are also special In-house Programs for organizations, who recognize that investing in their human capital through education is the most important determinant for growth and excellence in Sustainability. To confirm this claim, recent research has demonstrated that organizations with a strong learning culture can outperform their peers. The Academy aspires to reach 100,000 professionals by 2025!
Thank you to all our friends, colleagues, practitioners and followers. Don't miss any CSE news: subscribe to our newsletters, follow us on social media and refer us throughout your networks. 
Stay tuned for our upcoming trainings in 2020 and insights, which starts with the Certified Sustainability (CSR) Practitioner Program, Advanced Edition in Miami in January 16-17, 2020 and also includes a stop in Atlanta March 9-10, 2020.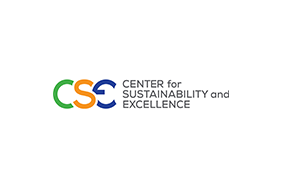 Centre for Sustainability & Excellence (CSE)
Centre for Sustainability & Excellence (CSE)
CSE is a global Leading network providing Sustainable Development Solutions to organizations & a Think Tank with offices in Brussels Athens & Dubai. CSE cooperates with international organisations, such as the EFQM (European Foundation for Quality Management), GRI (Global Reporting Initiative), UN Global Compact (United Nations Global Compact), EBEN (European Business Ethics Network), Forum for International Communications and the European Commission. CSE supports, on their journey towards sustainability, leading organizations such as Lloyds TSB, Eurocontrol, Dell, BP, DHL, Lafarge (Aget Heracles), Mc Cain, Bank of Cyprus and many others including the European Investment Bank, the largest financial Investment Institution of the European Union and the Government of Dubai (Dubai Center for Corporate Values ,DIFC, TECOM, DAFZA). The global presence of CSE is enhanced by numerous activities carried out in many countries/regions including the United Kingdom, Belgium, Luxemburg, Germany, Spain, Italy, Cyprus, Bulgaria, Romania, Turkey, Russia, China and the Middle East.