Published 10-30-19
Submitted by Global Reporting Initiative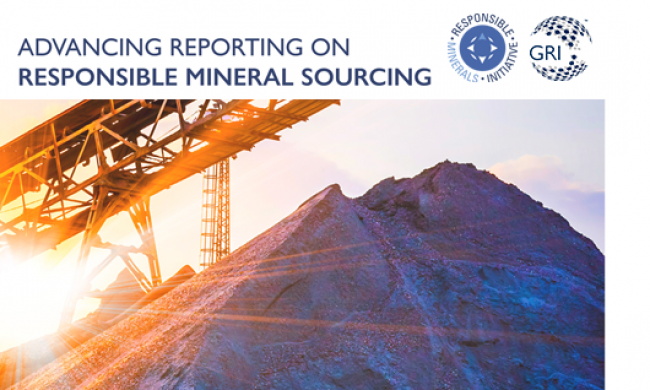 GRI and the Responsible Minerals Initiative (RMI) launched a toolkit this month to help companies with mineral sourcing in their supply chains to do more to meet the reporting expectations of stakeholders – and a free webinar is set to take place.
"‹While consumers may not realize it, minerals are ubiquitous in everyday products. Minerals such as tantalum, tungsten, tin and gold (3TG) and cobalt are essential components to our mobile phones, computers and cars. And the companies that produce those products are being scrutinized more and more about the effects of mineral extraction and trade in their value chains. 
The GRI-RMI toolkit includes current regulation and international instruments such as OECD guidance, the GRI Standards, RMI's Conflict Minerals Reporting Template. It also provides examples of current reporting practice and tools that can aid in reporting on due diligence, supportive measures and impacts related to mineral sourcing.
Companies and stakeholders are invited to join a webinar on 5 December to discuss the future of reporting on responsible minerals sourcing. 
Tim Mohin, Chief Executive of GRI, said:
"The consequences of sourcing of 'conflict minerals' has rightly attracted much attention, prompting many businesses to establish due diligence systems and report their practices. The toolkit from RMI and GRI will help more companies to disclose meaningful and comparable data, helping identify any gaps while increasing accountability and transparency."
Notes to editors
View the Advancing Reporting on Responsible Minerals Sourcing toolkit.
The toolkit has been developed by the GRI-RMI Corporate Leadership Group, with 11 organizations representing a range of industries. There has been input from many stakeholders, including upstream suppliers, smelters and refiners, civil society organizations, and socially responsible investors.
The RMI is one of the most widely used resources for companies from multiple industries to address minerals due diligence challenges in their supply chains, while GRI's sustainability reporting standards are the most widely used by companies and governments worldwide.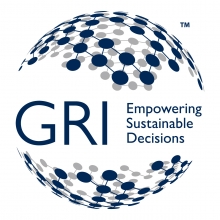 Global Reporting Initiative
Global Reporting Initiative
The Global Reporting Initiative's (GRI) vision is that reporting on economic, environmental, and social performance by all organizations becomes as routine and comparable as financial reporting. GRI accomplishes this vision by developing, continually improving, and building capacity around the use of its Sustainability Reporting Framework.
An international network of thousands from business, civil society, labor, and professional institutions create the content of the Reporting Framework in a consensus-seeking process.
More from Global Reporting Initiative