Published 10-17-19
Submitted by Ethical Corporation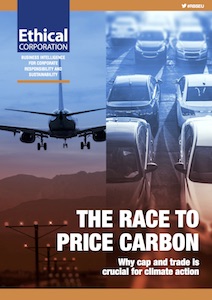 Carbon markets are now seen as a way to drive efficiencies in the economies of countries and have grown momentum among countries and business to bring down emissions and drive investment into cleaner alternatives.

Click here access the exclusive complimentary strategy report
 
We have recently published 40-page management briefing on carbon pricing where we explore how business and governments are responding to this trend, and the criticism that offsetting should not be used as a prop to continue with a business that is fundamentally unsustainable
 
We hope this briefing will provide plenty of fresh insights for readers. Click here to download it
 
Some key themes of the management-pack include:
The resurgence of the EU carbon market
Boosting carbon prices for prices that are high enough to drive decisive climate action around the world
US business is pushing for a price on carbon as an alternative to regulation
China's development of national carbon market &
Shell's response about criticisms from environmental 
Once again you can download your complimentary copy of this 40-page management-briefing, simply click here
 
I hope you find it of value.
 
Best regards,
Brenda

Brenda Staines
Programme Manager
Ethical Corporation
Tel: +44 (0) 207 375 7527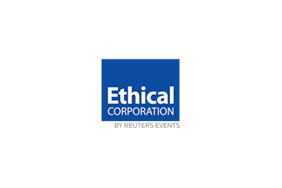 Ethical Corporation
Ethical Corporation
Ethical Corporation has provided business intelligence for sustainability since 2001.
We serve around 3,000 customers a year mainly from big business. Our customers are also NGOs, think-tanks, academia, governments and service providers to the corporate sustainability industry.
We're a UK business, part of FC Business Intelligence Ltd, an independently owned company based in London Ethical Corporation is 100% focused on global ethical business and how large companies are responding to the sustainable business agenda.
We have writers and experts all over the world. We publish the leading global responsible business magazine, host events and sell independent research. Our conferences are widely recognised as the best in the field.
More from Ethical Corporation