Published 09-25-19
Submitted by Global Reporting Initiative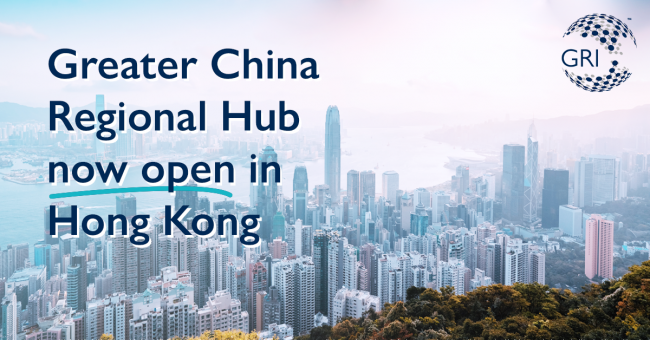 In a strategic move to best meet the diverse needs of companies and stakeholders in Mainland China, Hong Kong, Taiwan and Macau, GRI's regional base has relocated from Beijing to Hong Kong.
Headed by Verna Lin, an experienced sustainability and investment management professional, the move of GRI's Greater China Regional Hub comes as both the China Securities Regulatory Commission and Hong Kong Stock Exchange progress plans for environmental, social and governance (ESG) disclosure requirements by listed companies.
Coinciding with the opening of the office in Hong Kong, GRI has published an updated guide to reporting in the Chinese market. Developed with the Corporate Social Responsibility Research Centre of the Chinese Academy of Social Sciences (CASS CSR), the resource sets out how the GRI Standards enable businesses to meet the latest CASS CSR 4.0 guidance.
GRI chief executive Tim Mohin said:
"As more organizations in the Greater China region are reporting their sustainability performance, it is crucial that they adopt the global common language for ESG disclosure – the GRI Standards.
To support these companies, I am pleased to announce our Greater China Hub is now located in Hong Kong and to welcome Verna Lin as our newly appointed regional leader. 
GRI is dedicated to harmonizing global ESG reporting to help improve, quality, comparability and ultimately align capital to sustainable business practices. Our new linkage resource gives local companies additional help to report their impacts through the GRI Standards while adhering to CASS CSR guidance."
Verna Lin added:
"In the Greater China region sustainability is starting to become mainstream, as governments, regulatory authorities and relevant stakeholders implement policies at all levels. I believe there are many strategic opportunities for GRI to further encourage the sustainability agenda, supported by corporate disclosures, in the years to come."
Notes to editors
The GRI Greater China Regional Hub offers organizations in Mainland China, Hong Kong, Taiwan and Macau services and support to underpin high-quality sustainability reporting. The Hub will also liaise with governments, capital markets, civil society and others in the region.
Linking CASS-CSR 4.0 and the GRI Standards, available in English and Chinese, updates the previous linkage document produced in 2014. This new version was made possible thanks to support from the Yili Group.
Verna Lin co-chairs the Hong Kong Society of Financial Analysts' ESG Committee and her past experience includes senior investment management roles across the Greater China region. She is a CFA charter-holder and holds an MBA in International Business from the National Cheng Kung University, Taiwan.
Translations of all of the GRI Standards, the world's most widely adopted sustainability reporting framework, are available in Chinese (Simplified and Traditional).
Global Reporting Initiative (GRI) is the independent international organization that helps businesses, governments and other organizations understand and communicate their sustainability impacts.  
The Greater China Hub in Hong Kong is part of GRI's regional network: North America (New York), South Asia (New Delhi), ASEAN (Singapore), Africa (Johannesburg), Hispanic America (Bogota), and Brazil (São Paulo). GRI's secretariat is based in the Netherlands (Amsterdam).
Media contact: Tom Whittles – GRI Senior Media Relations Manager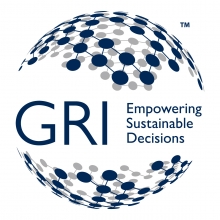 Global Reporting Initiative
Global Reporting Initiative
The Global Reporting Initiative's (GRI) vision is that reporting on economic, environmental, and social performance by all organizations becomes as routine and comparable as financial reporting. GRI accomplishes this vision by developing, continually improving, and building capacity around the use of its Sustainability Reporting Framework.
An international network of thousands from business, civil society, labor, and professional institutions create the content of the Reporting Framework in a consensus-seeking process.
More from Global Reporting Initiative