Published 09-25-19
Submitted by Global Reporting Initiative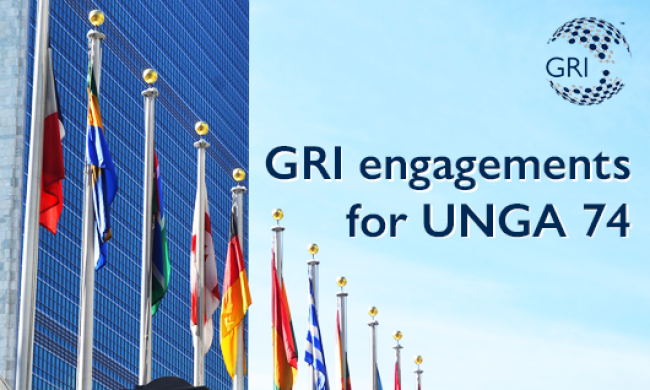 The 74th annual United Nations General Assembly – 'UNGA74' – is underway, as representatives from the 193 UN member states meet in New York.  
This global gathering is a catalyst for high-level meetings, events and conferences, a number of which are very relevant to GRI's work to promote sustainability reporting and corporate transparency, in the context of progress towards sustainable development.  
GRI is once again actively involved with chief executive Tim Mohin and chief external affairs officer Peter Paul van de Wijs participating through a range of meetings, panel events, speaking commitments and seminars.  
GRI's engagement schedule this coming week in New York includes: 
Monday 23 September 
'Youth Want Impact: Changing Businesses for Good' Misk OSGEY Global Forum   

'Investor Strategies to Address the Biodiversity and Climate Crises' seminar, hosted by BNP Paribas Asset Management  
Tuesday 24 September 
UN High-Level Political Forum on the Sustainable Development Goals  

CDP 'Climate of Opportunity: Innovation and Urgency in Climate Action' event  

World Economic Forum (WEF) Sustainable Development Impact Summit  
Wednesday 25 September 
UN SDG Business Forum: 'The SDGs... Turning Promises into Reality'  

Columbia University's 'Aligning Corporations with the SDGs' International Investment Conference  
Thursday 25 September 
Friday 26 September 
Global Reporting Initiative (GRI) is the independent international organization, headquartered in Amsterdam with a presence around the world, that helps businesses, governments and other organizations understand and communicate their sustainability impacts.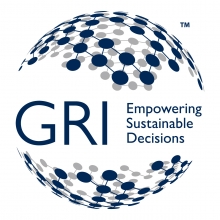 Global Reporting Initiative
Global Reporting Initiative
The Global Reporting Initiative's (GRI) vision is that reporting on economic, environmental, and social performance by all organizations becomes as routine and comparable as financial reporting. GRI accomplishes this vision by developing, continually improving, and building capacity around the use of its Sustainability Reporting Framework.
An international network of thousands from business, civil society, labor, and professional institutions create the content of the Reporting Framework in a consensus-seeking process.
More from Global Reporting Initiative